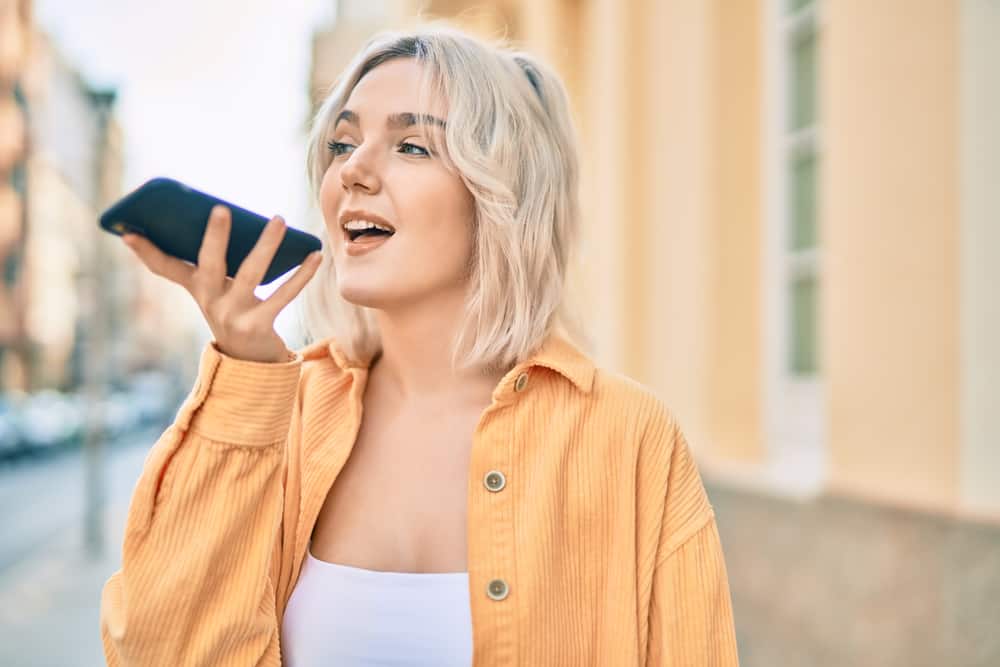 Snapchat is known for enhancing pictures with cool and funky filters. You can keep sending snaps to maintain a streak with your best friend. Some people are so fond of maintaining Snapchat streaks that they send blank snaps. You can also chat with your friends as you do on other social media apps.
But what if you are having an interesting conversation and have too many things to tell your friends. Typing out a long message can be tiring. But luckily, Snapchat allows you to send voice messages to your friends.
In case you don't know how to record a voice message on Snapchat, we have you covered. This article explains how to record voice messages on Snapchat. 
How To Send Voice Messages on Snapchat with iPhone or Android
In the first quarter of 2022, Snapchat had 332 million active users from all over the globe. If you are a Snapchat enthusiast and aim to send voice notes to friends from your Android or iOS devices, here's what you need to do:
Turn on the Snapchat app on your Android or iOS device. Log in to your account with the unique ID and password.
Go to the camera viewfinder and look at the tab located below the screen. You will find the chat icon in the shape of a rectangular speech bubble. The second icon from the left can be spotted right beside the location icon.
The chats will appear on your screen. You must choose the friend you want to send the voice message to.
Your friend's chat box window will open. Besides the typing box, you will find a microphone icon — long press the microphone button to record your message.
Once you start recording the message, a yellow line will be displayed.
When you are done speaking, release the microphone. The message will stop recording.
The audio file will get sent automatically when you release the microphone icon. The yellow line will change to red after you send the recorded message.
If you change your decision about sending a voice note, Snapchat also lets you delete the recorded message. If you delete the message, you must swipe left while continuing to long-press the microphone icon. You will have to place the message inside the red bin icon appearing on the screen. But remember, once you send the message, you can't delete it anymore.
How To Send Snapchat Voice Messages on a PC or Laptop
Snapchat is primarily designed for mobile devices. But many users can access the app on their computers or laptops. If you wish to send Snapchat messages using your PC or laptop, here's the step-by-step process:
Install an Android emulator on your PC or laptop by downloading the ".exe" file. An Android emulator makes your PC or desktop function like an Android phone.
Once you install the Android emulator, you will have to sign in on it using your Google account.
Proceed to the Play Store to install and use Snapchat.
Log in to your Snapchat account on your PC or laptop. Remember to enable the app to use your microphone. Moreover, you need a microphone connected to your PC to record messages.
Next, open the chat window on the Snapchat app. You need to decide to whom you would like to send the voice note.
Select and hold the microphone icon to record your message. A yellow light will appear as you are recording the message. Let go of the icon only when you are done speaking.
The message will get sent automatically when you let go of the icon. The yellow line turns green after you send the message.
Final Thoughts
The voice recording feature on Snapchat makes the app even more fun to connect with friends. Send snaps or record audio messages and enjoy your time on the app.
Frequently Asked Questions
Can I send five minute long voice message on Snapchat?
Snapchat lets you record voice messages for friends. But the voice notes can't be longer than one minute in both private and group chats.
Should I enable microphone permissions for Snapchat?
If you send voice messages on Snapchat, you must enable the microphone permissions. Go to your phone's settings to allow the app to record and send messages.
Is it possible to send Snapchat voice messages to multiple people?
A Snapchat user can simultaneously send a recorded audio message to 32 people on a created group chat. The feature is useful when you have to inform a group of people about the same thing.