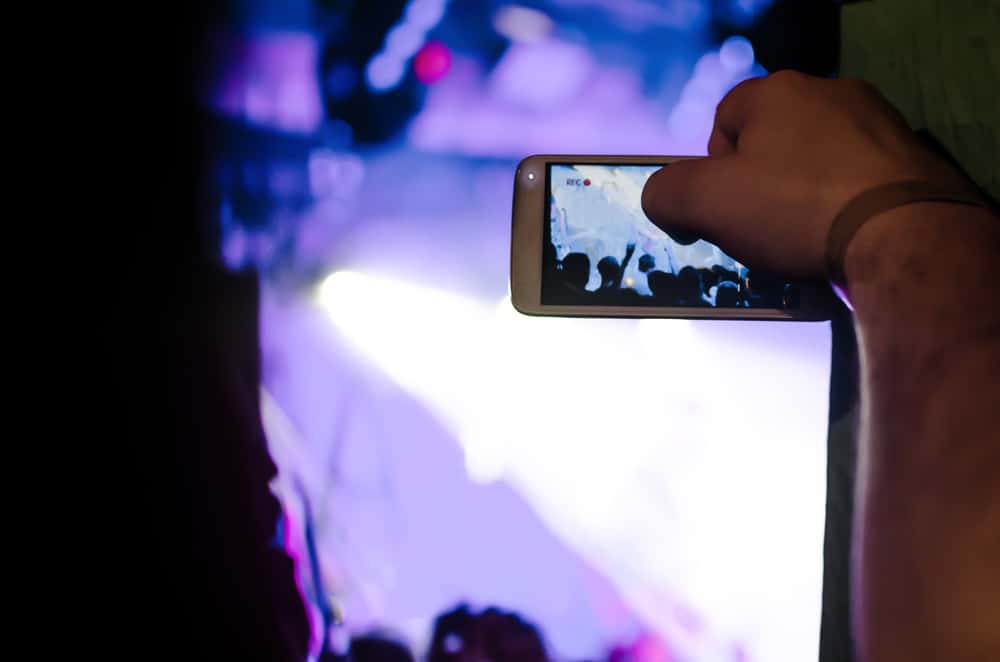 Ever since Instagram released its live video feature, people have been using it to share all sorts of things with their followers in real-time. But if you've been unable to join in on the fun, there could be several reasons.
One of the most common reasons people don't have access to Instagram Live is because their app is not up-to-date. Other times, it could be because of the device's privacy setting, bugs, or issues with the Instagram server.
From makeup tutorials and cooking classes to live concerts and behind-the-scenes moments from favorite shows, there's no shortage of exciting content people share through Instagram Live. So if you don't have Instagram live and want to know how to get it, don't worry; we're here to help.
We'll look at some potential reasons why you don't have Instagram Live and how you can get it up and running in no time.
4 Reasons Why You Don't Have Instagram Live?
App Version
Instagram rolled out the live features gradually, so you may not have access to it because you're not running the latest app version.
To check if there's an update available, head to the App Store (for iOS users) or Google Play Store (for Android users) and see if there's a new version of Instagram waiting to be installed.
Phone Isn't Compatible
Older phones, phones with insufficient storage, and phones with certain bugs may be unable to run the live feature due to hardware or software limitations.
Since this is a device-specific issue, you can check the compatibility by trying live features on another phone or other devices like tablets or laptops, which might have better success.
Permissions
Most smartphones ask for relevant permissions when installing an app and again when you try to use specific features like Live broadcasts. But if you've strict privacy settings, you might have permanently denied Instagram the required permissions.
This means that even with everything else sorted on your end, you may not be able to go live on Instagram because your phone won't let the app access your camera or microphone.
Instagram Server Issues
Like all apps, Instagram is also susceptible to server issues that could prevent you from going live. If you're getting an error message when you try to start a live broadcast, it's likely because of a problem on Instagram's end. The best thing to do in this case is to wait it out and try again later.
7 Methods To Fix Instagram Live Not Working
Now that you know why you might not have access to Instagram Live, let's look at how you can fix the problem so you can start going live on Instagram.
Method #1: Update Your App Manually
Sometimes when you run your phone on mobile data only, or it's been a while since you've connected to Wi-Fi, your apps might not update automatically. This can cause you to miss important updates, including the one that added Instagram Live.
The fix is to update your apps manually. To do this, go to the App Store (for iOS users) or Google Play Store (for Android users) and search for Instagram. Once you find it, tap on Update, and the latest version will be downloaded and installed on your phone.
Method #2: Reinstall the App
If you're still unable to see the live feature on Instagram after updating the app, your best bet is to uninstall and install it again. This will ensure you have the latest version with all the features and bug fixes.
Method #3: Restart Your Phone
Restarting the phone clears any temporary data or bugs causing the problem. It also allows the app to start afresh, which can sometimes fix minor issues.
Method #4: Check Your Connection
A weak or unstable internet connection can also be why you cannot go live on Instagram. If you're using mobile data, try switching to a Wi-Fi connection and see if that makes a difference.
You can also check your connection speed using a tool like Speedtest to see if it's good enough for live streaming.
Method #5: Check Your Phone's Storage
If you're using an older phone with limited storage, it might not be able to run the live feature because of insufficient space. In this case, you can try clearing the cache and deleting unused apps and files to free up some space.
Method #6: Give Instagram Live Permissions
Your phone might not be letting Instagram use your camera or microphone because you've denied it the required permissions. To fix this, go to your phone's Settings and then look for Permissions (it might be under Apps or Security, depending on your phone's make and model).
Once you're there, find Instagram and ensure it has permission to use your camera and microphone.
Method #7: Report the Issue to Instagram
If you've tried all the methods above and still can't go live on Instagram, the problem might be with the app itself. In this case, your best bet would be to report the issue to Instagram and wait for them to fix it. To do this:
Open the app and go to your profile.
Tap on the Menu icon (three lines in the top right corner) and select "Settings."
Tap "Help" and then select "Report a Problem" twice.
Briefly write what the problem is and then hit "Submit."
The Instagram support center will be notified about your problem, and they'll work on fixing it as soon as possible.
Conclusion
Instagram Live is now available worldwide, so if you cannot see it, there might be a problem with your app or phone. The good news is you can fix most of these problems by troubleshooting a few things. These simple steps should help you get Instagram Live up and running in no time.