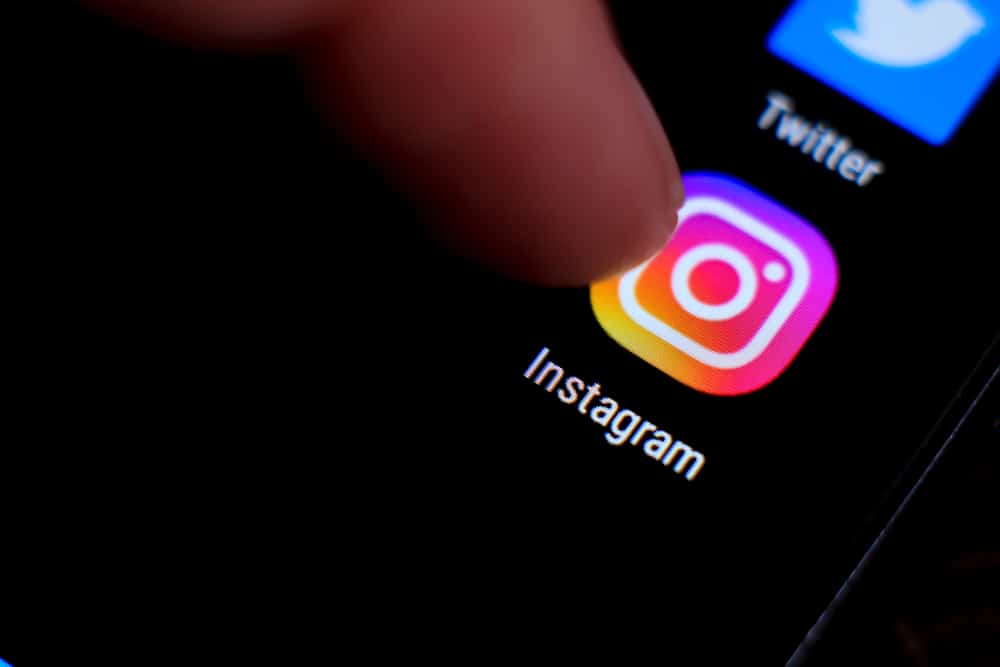 Notifications are the lifesaver sometimes on Instagram, and there's no debating that. Be it promptly replying to someone special, tuning in to your favorite live streams, or tracking people's reactions to your posts; you're always on top of the activity. And when, for some reason, you stop getting notifications from Instagram, it gets frustrating. But what is the reason you're not getting notifications from Instagram?
There could be several reasons. For one, your notification from your device setting may be turned off. It could also be that notifications from the Instagram app are disabled. To turn them on, visit the settings section of your device or your Instagram app. Other reasons could be the build-up cache or power saving mode-on.
This article explains five reasons and possible fixes if you want to know the reason for the problem with your Instagram notifications.
Five Fixes for Not Getting Instagram Notifications
Not getting Instagram notifications can be a head-scratcher. Whether you use Instagram for personal or business purposes, you will miss out on many offers without notification. And when that happens, people try various methods but seldom find the actual reason. Here are some reasons and fixes for troubleshooting your Instagram notifications issue.
Turn On Instagram Notifications
If your Instagram notification from the app setting is turned off, you will not get notifications. To find out if this is the reason why you are not receiving notifications, follow these steps:
Log in to your Instagram account.
Go to your profile.
Tap on the three lines icon in the top-right corner.
Select Settings from the pop-up menu that appears.
Go to Notifications.
You must ensure that the toggle for Pause All under Push Notification is turned off. This will keep the permissions for push notification open.
You can use the options available to enable or disable notification of certain activities like Follow, Like, Comment, etc. If you have enabled all the options, the reason might be something else. Read on to know.
Turn On Device Notifications
Another reason could be your device notification. You have to ensure that your device notification for the Instagram app is enabled. Follow these steps to enable Instagram app device notifications successfully:
Open the device settings app.
Scroll down to Apps and click on it.
Search for the Instagram app from the menu.
Click on Notifications.
Turn on the toggle for Show/All Notifications.
If the toggle was already on, the reason could be something else. However, in most cases, device notifications are turned off, so it's highly recommended that you ensure it's on.
If you're not getting notifications from Instagram, your network connection can be the issue. When the network is weak, the app running in the background will stop working and not show you the notification. However, this is temporary, as a network cannot always be weak. So if you're still facing issues after fixing your network, try finding other fixes.
Check for DND or Power Mode
Enabling the Do Not Disturb turns off all your notifications, including text, calls, and push notifications from social media apps like Instagram. So if you're not getting any push notifications from Instagram, check if you've activated the DND feature on your phone.
Next, check if your phone is on Power Saving mode. Power Saving mode protects your battery from draining out fast by preventing the background running of apps like Instagram. This mode also disables all your push notifications. So make sure that this feature is turned off to get Instagram notifications.
Clear Cache
Instagram caches can build up to take up space on your device and keep you from getting any new notifications from the app. Caches are the data stored on your device from the app to provide you with a customized experience.
However, when you experience issues like not getting notifications from the app, try clearing the Instagram cache from your device.
Update Application
More often than not, apps start to malfunction because they have a new update. The older versions start to lag or hold off some features to get you to update to the newer versions of the app.
So if you're not getting notifications from your Instagram, it might be because there's a new update in the market. It'd be best if you kept your apps updated to enjoy new features and have all the other aspects of the app work properly.
Conclusion
There could be various issues to keep you from getting notifications from Instagram. You will find the answers here if you don't know the tweaks and fixes of the common problems on the app. These were a few troubleshooting fixes you could employ to make sure your Instagram is working fine.
FAQs
Why Am I Not Getting Notifications Even Though They Are Turned On?
Turn off the DND or Airplane mode on your phone to receive notifications if your notifications are already enabled from your device and the app. You can also check for newer updates.
Why Am I Only Getting Notifications When I Open the App?
It may be because the background running for the app is disabled. It prolongs your battery life but keeps the apps from syncing data properly. So ensure that you have given the app access to run in the background to stay updated on the notifications.