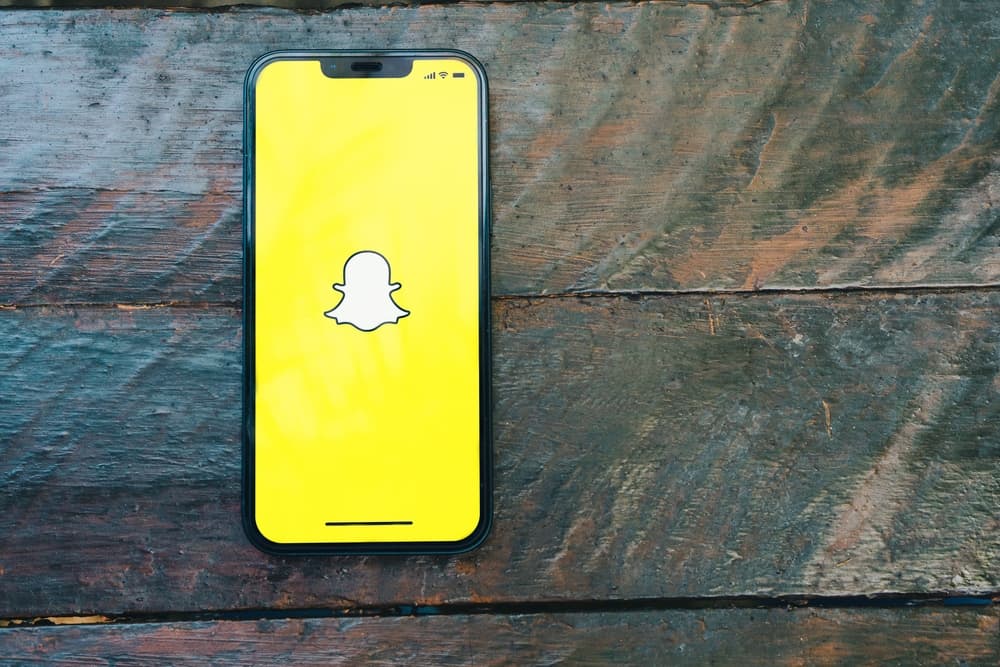 Snapchat is a popular instant messaging app with peculiar functions, making it widely accepted among the younger generation. The application is mainly used for its privacy & security features. Your messages disappear in 24 hours, and you can send any content on the app. However, it can become addictive and dangerous for kids.
Snapchat remains one of the most downloaded social applications on the iOS store. However, its content is uncharted, and it can become quickly dangerous for persons younger than 13. To block Snapchat on an iPhone, you can limit the app's screen time, schedule a downtime, or restrict the app from being downloaded.
This article will go over why you should block the Snapchat application on your phone and the methods with which you can achieve that.
Why Should You Block Snapchat?
It's ideal for letting your kids be exposed to the internet at a young age with how digital the world has become. However, there is a myriad of unfiltered content on the internet that only adults should have access to. Snapchat is primarily an instant messaging app but can have such adult content shared through people's snap stories and multimedia messages.
Snapchat does not ban accounts unless reported; hence there's enough freedom to post explicit content by anybody. Your kids might come across this content, and it'll be best if you block the app from their iPhones. As established earlier, you can limit the app's screen time, schedule a downtime, or restrict it from being downloaded.
Limiting Snapchat's Screen Time on an iPhone
You can limit Snapchat's screen time on an iPhone to block your kids from seeing content on the app. The screen time limits feature lets you have a one-minute minimum screen time, which could effectively block the app. There's only so much you can do with the app under 60 seconds that'd likely be harmful for a kid's consumption.
To limit the screen time on an iPhone, these are the steps involved:
Launch your Settings app and scroll to "Screen Time."
Tap on screen time and then on "App Limits."
Click "Add Limit" and choose the "Social" category on the list of apps.
Select "Snapchat" and tap "Next."
Assign the time limit you desire. You can add a minimum of one minute and tap "Add."
Scheduling a Downtime on an iPhone
Scheduling downtime is a more effective way of blocking Snapchat on your iPhone. Apps that have a range of hours assigned to them to have downtime are blocked by iOS. To allow downtime assignment to Snapchat, ensure it's not under the "always allowed" section of your iPhone settings. If it is, tap on the red minus sign to remove it from the list.
When you've done so, proceed to assign a suitable downtime that can go for as long as you desire within 24 hours. These are the steps to scheduling downtime and blocking the Snapchat app.
Launch your iPhone Settings app and tap on "Screen Time."
Tap on "Downtime" in the list of options that appear.
Toggle on "Scheduled" and create a schedule as you wish from an hour to another hour you want the app blocked.
Tap on "Turn on Downtime until Schedule" to set it on.
Ideally, you want to set a time when you know your kids will be up and want to use social media. You can set the downtime from 7:00 am to 11:00 pm.
Restrict Snapchat From Being Downloaded
You can choose to keep the app from being installed, and there's how you can achieve that on an iPhone. iPhone allows content restriction and could prevent apps from being installed from the apple store. These are the steps to blocking Snapchat from being installed on your iPhone.
Launch your iPhone's Settings and scroll down to "Screen Time."
Tap on "Use screen time passcode" and set a passcode if you haven't. Enter your Apple ID for passcode recovery.
Turn on "Content & Privacy Restrictions" and then tap on "iTunes & App Store purchases."
Click on "Content restrictions" and choose a category to restrict. In this case, apps.
Kids will eventually figure out a way around most restrictions; hence, you should check regularly. Also, if the first two methods are not working as you want, you can permanently delete the app from the iPhone. Deleting an app works like uninstalling any other app from your iPhone.
Content Restriction Feature
If you do not find the previous two methods effective, the content restriction feature is highly recommended and should work better than both.
Conclusion
The above ways are the few known methods of blocking Snapchat from an iPhone. Keep an eye out at intervals to ensure the app stays blocked on the iPhone you want it off.