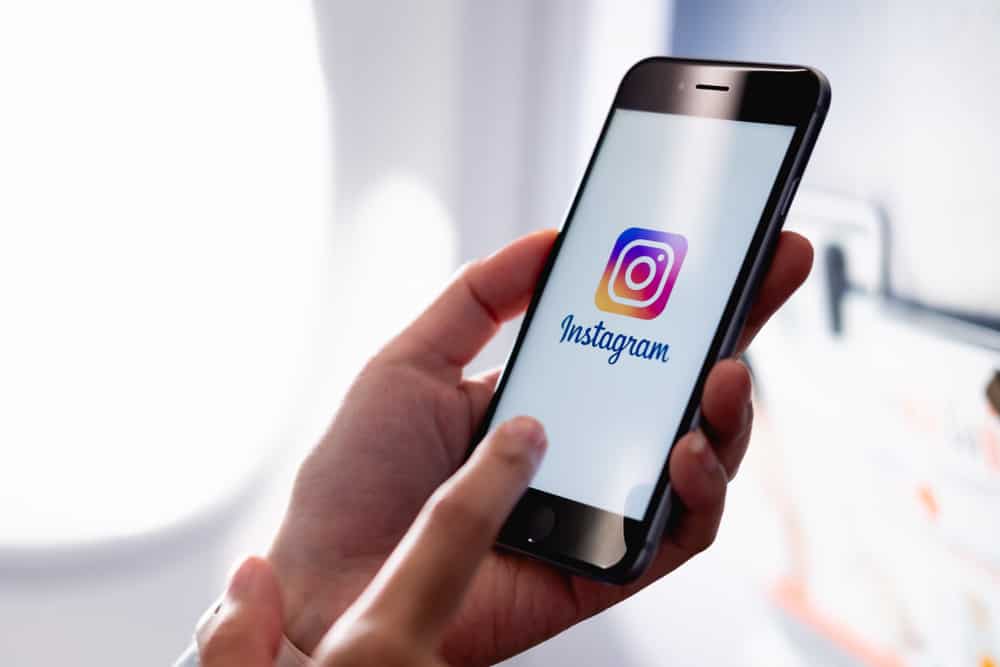 Ever since the Instagram Live feature came into our lives in November 2016, it has become one of the defining features of Instagram. The COVID-19 pandemic further enhanced its popularity. From Live Workout Sessions by Kayla Itsines to Make-up Classes by Pat Mcgrath and to Oprah's live cooking with Jamie Oliver — Instagram Live features every kind of content.
Instagram Live streams enable users to connect with their followers in real time. It is an important feature to enhance your business or personal brand's exposure and engagement. It has helped many celebrities, influencers, businesses, and others to spread their messages and reach more people. Besides, it further enhances your bond and connection with your followers.
Due to its significance, it is natural to feel frustrated if, for some reason, it stops working. Several reasons can cause trouble or even prevent you from going live on Instagram. These include:
1. Your Phone and App are not compatible
2. Instagram App requires an update
3. Problem with connection
4. Camera requires permission
5. Problem with the Instagram server
6. Problem with App cache
Let's explore more on Instagram Live now!
Going Live on Instagram 
First thing first, you need to have an Instagram account, duh! (Sorry, it was lame). Now, open the Instagram App on your phone (iPhone or Android, whatever you got).
Now, locate the plus '" +" icon on the top right of the homepage. Once you tap on it, it will ask you to choose from a few options. Select Live to go Live.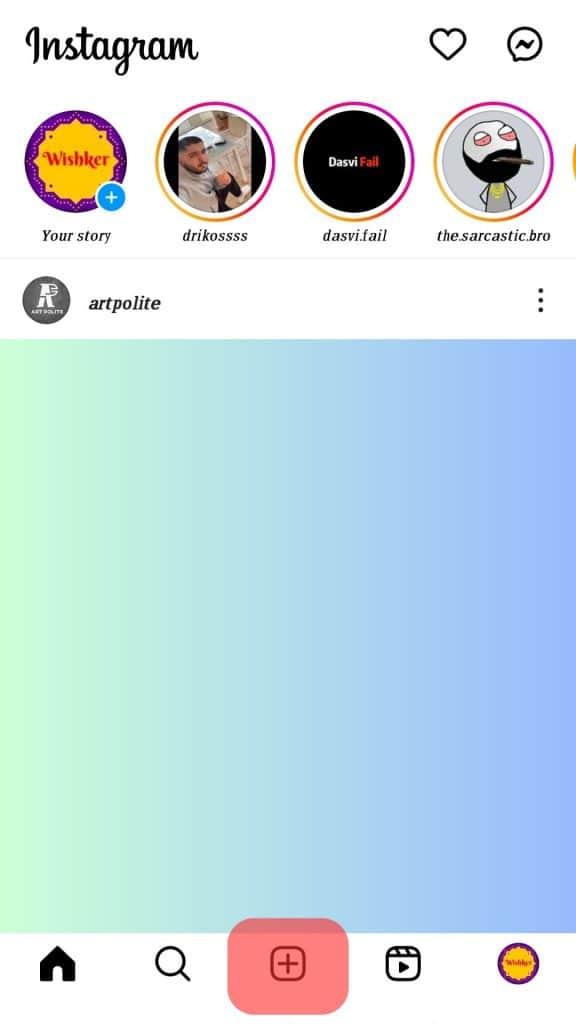 Once you select the Live option, a camera screen will pop up. Now, select the recording icon. Once done, Instagram will check your Internet connection, and if everything is perfect, it will make you go Live to your followers (your followers will get a notification).
When you are Live on Instagram, all your followers can see you and comment. It is your time to shine, interact and build a relationship with your audience.
It's better before going Live on Instagram to rehearse what you want to talk about. Map out what topics you can discuss and what your audience will find intriguing. You can see the number of views on top of the screen. Besides, the comments will also pop on your screen as they come.
Remember, audience engagement is vital for a successful Live session on Instagram. So try to read the comments of your audiences and reply to them. Don't be a drag. Add a guest (preferably someone famous) to make it more fun and engaging. End the session when you feel it is time. 
Why Can't You Go Live?
There are a few reasons you cannot go live on Instagram or any other problem with Instagram Live. Let's discuss them.
Your Phone and App Are Not Compatible
Your Phone needs to match the Instagram App's requirements for all the features of Instagram to function correctly. For an Android phone, Instagram requires Android 4.1 or above. Similarly, iPhone should run on iOS 6.0 or above. 
Instagram App Requires an Update
Check out if your Instagram App requires an update. If you do not update your Instagram app, it will continue to create a nuisance when you try to go Live. 
You can update the Instagram App via the following process on an Android App:
Launch Google Play Store.
On the Search Box, type "Instagram."
Tap the "Update" button (if requires).
Similarly, on an iPhone, you can update Instagram App through the following method:
Launch App Store.
Tap Updates on the bottom.
Look for Instagram on the Updates screen (if it requires an update).
Tap on Update next to Instagram.
Problem With Connection
When you try to go Live, Instagram checks your connectivity. Any problem with your internet connection can fail your live broadcast. Try again when your internet connection gets better. Look for other solutions if the problem persists, even if the internet connection is good.
Check if Your Camera Requires Permission
Check whether you have permitted Instagram to access your camera. You cannot go Live if your Instagram does not have access to your camera. 
For Andriod:
Open Settings.
Select "Applications and Permissions".
Click on "App Manager".
Scroll to Instagram.
Open "Permissions".
Click on "Camera" and "Allow" it.
For iOS:
Open Settings.
Scroll to Apps Sections.
Click Instagram.
On the Permissions List, go to Camera and toggle it on.
Problem With Instagram Server
If the Instagram server is down, it can hamper you from going Live. If the Instagram server gets extremely busy, it can go down. So the best solution is to give it a rest and next day try again.
Problem With App Cache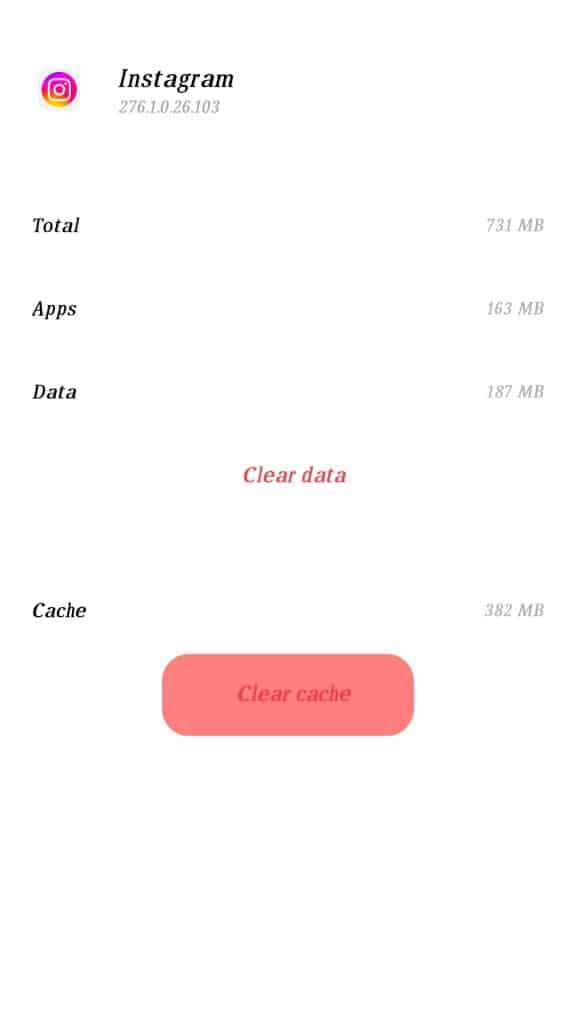 Sometimes, many Apps do not function properly due to App Cache. If your Instagram Live does not work, you can clear the App Cache to fix the problem.
Check this out to clear the Cache of the Instagram App on your Phones. Another method to Clear the Cache is to uninstall the App and reinstall it.
Other Possible Reasons
If you have multiple Instagram accounts on the same phone — with the same phone number and email address, then Instagram might lock some of its features due to its policy. So, log out of all the accounts except one.
Another possible reason that could affect the Live stream on Instagram is that your Phone might be running several applications simultaneously. The best is to restart your phone to resolve the issue.
Besides, any technical problem with your Phone (hardware or software) can also affect your Instagram Live dream.
If you have tried everything and nothing works, it is time to report the problem to the Instagram Help Centre. Describe your issue, attach a screenshot, and send the report to Instagram. 
Turkish TV star and Producer Acun Ilicali conducted the most viewed Live stream on Instagram with 3 million views. 
The Bottom Line
Instagram Live is one of the most important features on Instagram and can prove to be pivotal in changing your overall brand's image among your followers. It is natural to feel frustrated if this feature does not work. 
There are several reasons behind failing of Live broadcasts on Instagram. Your Phone and Instagram App might not be compatible. Besides, the App requires an update, the cache requires clearing, or the camera might require permission. Similarly, a problem with your internet connection or Instagram server can affect your Instagram Live session.