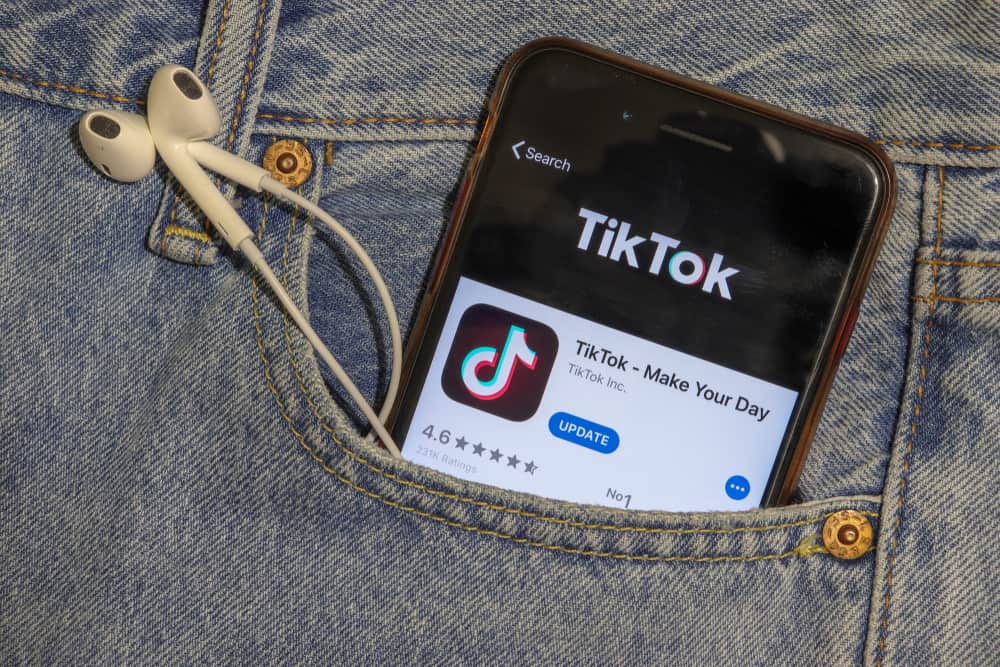 TikTok, the most downloaded social media platform, provides its users with several features to make their usage of TikTok easy and smooth.
One of those features is the feature of "Favorites" on TikTok.
It allows users to save all TikToks they like the most into a separate section called "Favorites". Users can get access to that section anytime and rewatch their favorite TikToks.
When you continuously save TikToks in "Favorites", this section can look like a mess. And deleting all the TikToks one by one can take ages to clean this section.
When you feel like deleting the "Favorites" but don't want to do it by deleting the TikToks one by one, there is an option in TikTok that can help delete all the "Favorites" on TikTok at once. You can navigate to the "Favorites" and delete all the TikToks at once. With this method, you can delete all the "Favorites" in 3 simple steps and save time and effort.
In this article, we will discuss how to delete all Favorites on TikTok at once to save your time and effort of deleting all the TikTok one by one. So, keep reading this article till the end.
How To Delete All Favorites on TikTok At Once
Getting your "Favorites" filled with the TikToks you don't want to watch anymore can be very frustrating when you have to delete all of them one by one. Because it is unnecessary, you will keep liking the same content or TikToks all the time and want to see them again and again.
At a particular point in time, you will start to get fed up with the TikToks that you once saved in "Favorites". It is natural and can happen to everyone.
It took TikTok 3 years to reach 1 billion users, which is record-breaking. On the other hand, the most famous and widely used social media platforms, like Instagram and Facebook, took 6 years to reach that level.
But the good news is that you don't have to waste time deleting each TikTok.
By following these simple steps, you can delete all Favorites at once:
Open TikTok and tap on "Profile" located at the bottom right of the screen. It will take you to your profile.
Once under the profile tab, tap the "Favorites" icon below the "Edit Profile."
Choose a collection you want to delete; in this case, it is your "Favorite" collection.
Once you are in the "Favorites" section, tap on the "arrow" sign in the top right corner of the screen.
Press "Delete Collection".
By following the steps mentioned above, you get rid of all unwanted TikToks that are saved in "Favorites" at once.
Frequently Asked Questions
If I delete my account, will it delete my videos?
Yes. If you delete your TikTok account, all your videos will also be deleted. Save any crucial videos to your device before deleting your account.
Any videos saved or downloaded by another user will still be available to that user and the people they shared them with. If you have an issue with a video, you can report the content to TikTok support.
Can you recover a deleted video on TikTok?
Not unless you have saved the video to your device. When you post a video, you can select the option to save a copy to your phone. Assuming you have done this, there should now be a TikTok album in your phone's camera roll.
How do I delete all activities on TikTok?
There is no one particular answer to this question. It may vary depending on the settings of your device and account. However, you can delete all activity on TikTok using these methods: clearing cache and data, deleting the app from your phone, or disabling your account.
What does clear cache mean on TikTok?
Clearing the cache on TikTok will delete all the temporary data saved on your device and the data that TikTok uses to show you fast and responsive results. Clearing the cache will free up your phone's space and speed up your device.
How many followers do I need to make a playlist on TikTok?
To make a playlist on TikTok, the users must complete the requirement of TikTok. You must meet the requirement of 100,000 followers to enable the feature of making playlists on TikTok.