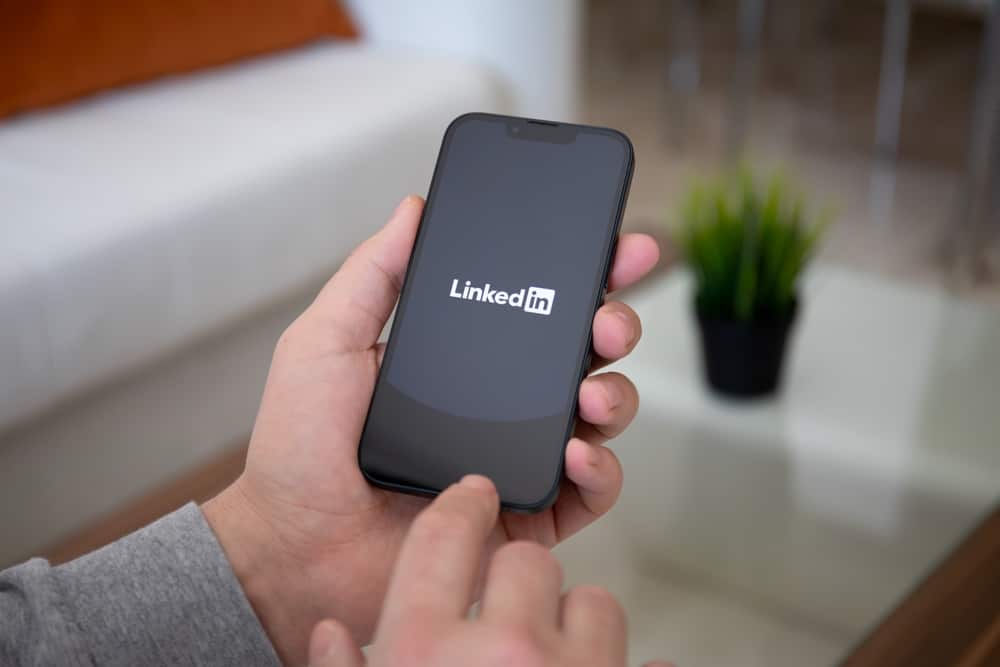 LinkedIn is a great place to connect and learn from others in a professional environment. With over 700 million users across 200 countries, it is a platform for industry learning.
Interaction is made by connecting with other platform users, but you can easily connect with the wrong people. How do you remove a connection on LinkedIn?
Navigate to the connection's profile and click the "more" button in the introduction section. Finally, select "Remove Connection" from the pop-up menu.
This article breaks down the process of removing a connection on LinkedIn directly from their profile and connection pages.
Why Remove a Connection on LinkedIn?
There are many reasons you may want to remove a connection on LinkedIn. You may find their posts are not of use to you, or they are offensive.
It may also be because they keep sending you annoying spam messages with sales pitches.
If you leave an organization, you may want to prevent former colleagues from viewing your future activities on the platform.
Regardless of the reason, you are free to remove a connection at any time.
How To Remove a Contact by Visiting Their Profile Page?
To remove a contact, you can go directly to their page. Using this process means the connection can see that you visited their profile.
Here is how to remove a contact by visiting their profile:
Navigate to LinkedIn on your favorite browser.
Tap on the search bar at the top.
Search for the name of the contact.
Navigate to the connection's profile.
Click the "More" button.
Select "Remove Connection."
Once you have done this, the status will inform you that the connection has been removed. This means the contact has been removed from being a 1st-degree connection and won't appear on your contact's section.
How To Remove a Connection From the Connections Page?
This is another easy way to remove a LinkedIn connection without navigating to their page.
Here is how to remove a connection from the connections page:
Navigate to LinkedIn on your favorite browser.
Click the "My Network" button at the top.
Click on "Connections" on the left rail.
Find the contact you wish to remove
Select the three dots icon beside the contact's name
Click on "Remove connection."
Using this process implies that when they check for people who have viewed their page, your profile will not appear. You can also remove multiple contacts using this process.
How To Remove a Connection Using the LinkedIn Mobile App?
Removing a connection can also be done on the LinkedIn mobile app or mobile browser.
Here is how to remove a contact using LinkedIn for mobile:
Open the LinkedIn app on your mobile device.
Tap the search bar at the top.
Enter the name you want to remove.
Navigate to the profile of the user.
Tap the three dots in the introduction section.
Tap on "Remove connection."
Select "Remove connection" in the pop-up window to confirm
You may wish to remove a contact for security reasons. You should remove such connections if you do not know them or they do not have a profile picture.
The Difference Between Blocking and Removing
Blocking a contact on LinkedIn is different from removing them. They cannot see your profile or contact you when you block a connection. It is ideal when you want to cut off all communications with the contact.
Removing stops you from seeing the contact's posts on your feed. They can still find your profile and contact you, but you cannot see their posts unless you search for their profile.
Therefore, deciding to remove or block a contact depends on why you wish to carry out the action.
In Conclusion
LinkedIn is a great platform to make professional connections and position yourself for job opportunities. But sometimes, you encounter contacts you don't want to interact with anymore.
Not a problem. You can remove those contacts by simply navigating to their profile, tapping the three dots in their introductions section, and selecting "Remove connection."
You can also achieve this from your connections page. The process of doing this using the mobile app is explained in this article.
FAQs
Will a connection be informed that I removed them?
No. LinkedIn will not notify a user that you removed them from your connections. If you remove them by viewing their profile, they might see you as a user who viewed their profile.
Can removed connections view my LinkedIn posts?
Yes. Removed contacts can see your profile and posts only if they search for your profile. Only blocked contacts are restricted from seeing your future posts.
Can I still maintain recommendations for removed contacts?
Once you remove a contact, LinkedIn will remove any recommendations or endorsements between you and them. They will not be replaced even if you choose to reconnect with them later.
Can a removed contact reinitiate the connection?
No. Only the user that broke the connection can reinitiate contact. This is because they will not be informed that you have removed them.