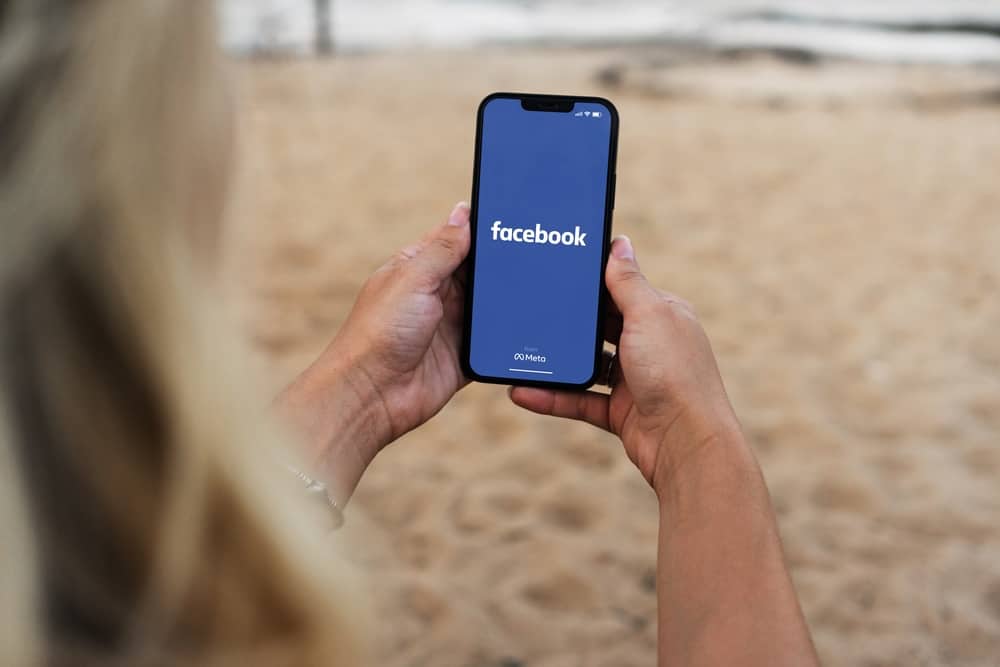 We are living in an era of digitalization with top social platforms such as Facebook, Instagram, and Twitter. Among them, Facebook is famous for its power to connect people around the world regardless of their locations. Besides direct messages and calls, Facebook launched a "Pokes" feature to help get your friends' attention.
Using Facebook, you can poke other users by finding the Pokes page and searching for someone you want to poke.
This article will discover what Facebook Pokes is and how to poke your friends on this social platform. Without further ado, let's get this show on the road!
Why Did the "Pokes" Feature Appear on Facebook?
When Mark Zuckerberg introduced Facebook Pokes in 2004, it was said to be a useless feature of a top social platform.
No text, no image, no video, and what your poking "victim" receives is a notification only. Hence, many people thought Facebook Poke was just a flirting tool for lazy guys.
On the other hand, this feature is considered a cool way to communicate. It breaks the ice between two friends who haven't talked to each other for a long time. Or it may help a shy boy get his crush's attention on social media.
Unfortunately, Facebook users quickly had less interest in this feature. Thus, it was no longer displayed on the main pages in 2011.
So don't worry if you cannot find Facebook Poke, as we'll show you where to find it. Just stay here and scroll to the end to get the answer yourself!
Method #1: Find Facebook Pokes on the Searching Bar
Now, let's dive into the first way to find the Pokes page. From your Homepage, tap the "magnifying glass" icon as in the image below: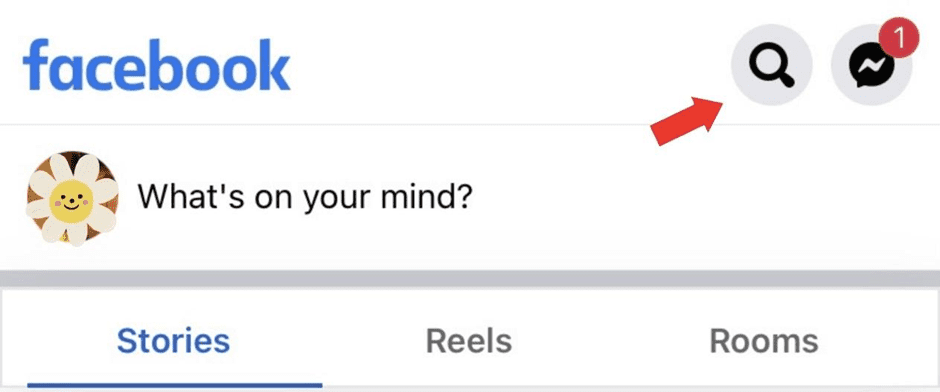 Then, all you need to do is enter "pokes" on the search bar, and you'll see a link to access the "Pokes" page.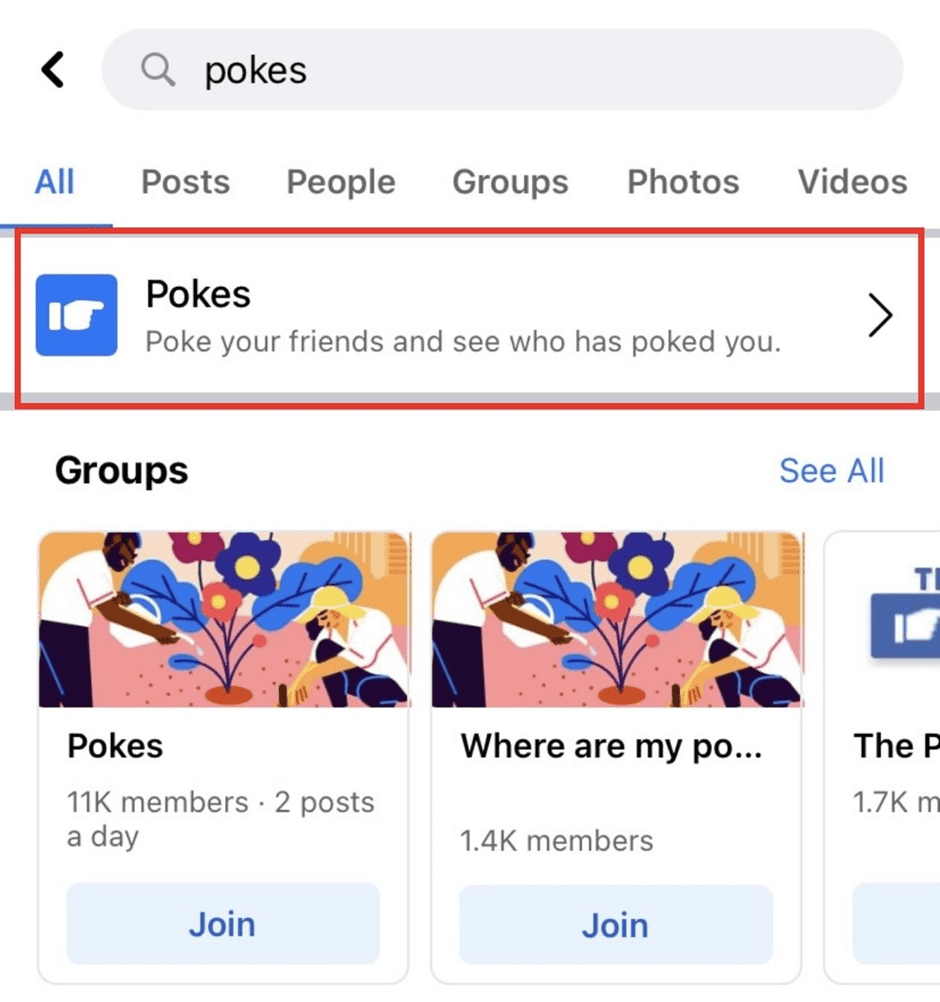 On the "Pokes" page, you can see a list of friends who poked you.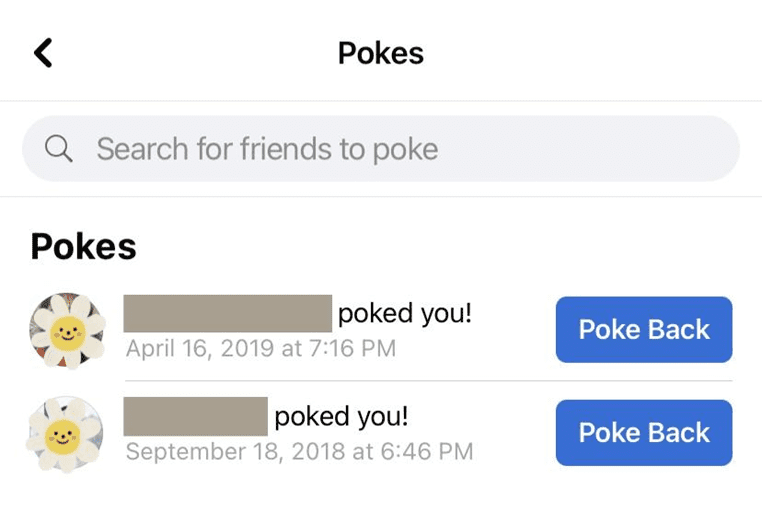 You may want to poke them back by pressing the "Poke Back" button next to their profile picture or find a new friend to poke. Please enter your friend's Facebook name on the search bar to do so.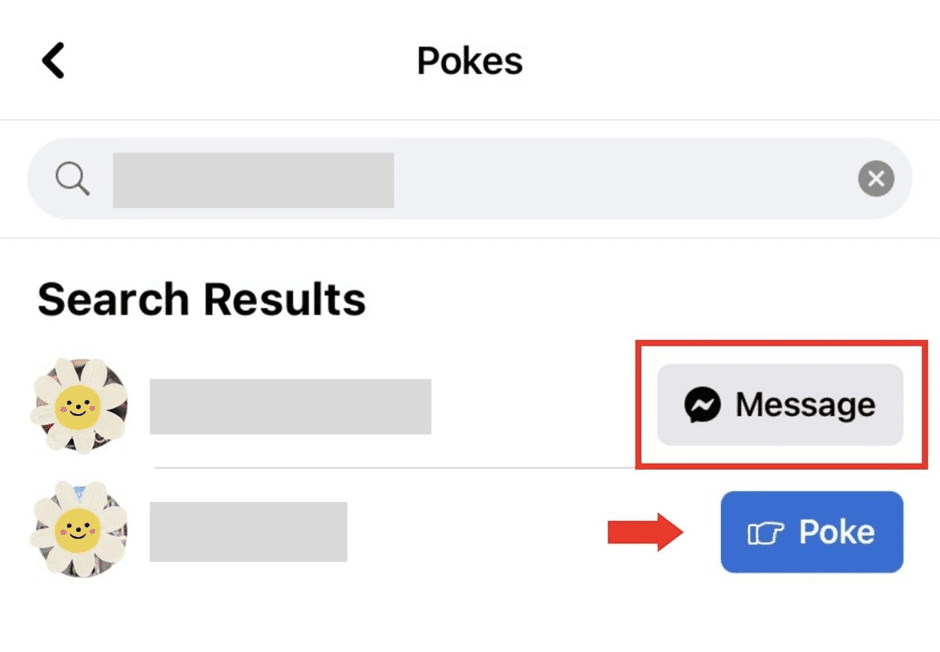 Facebook doesn't allow you to poke your friend twice at once. After you poke someone, you can wait for their response or send them a message immediately.
If someone pokes you, you'll receive a notification on Facebook, which is linked directly to the Pokes page.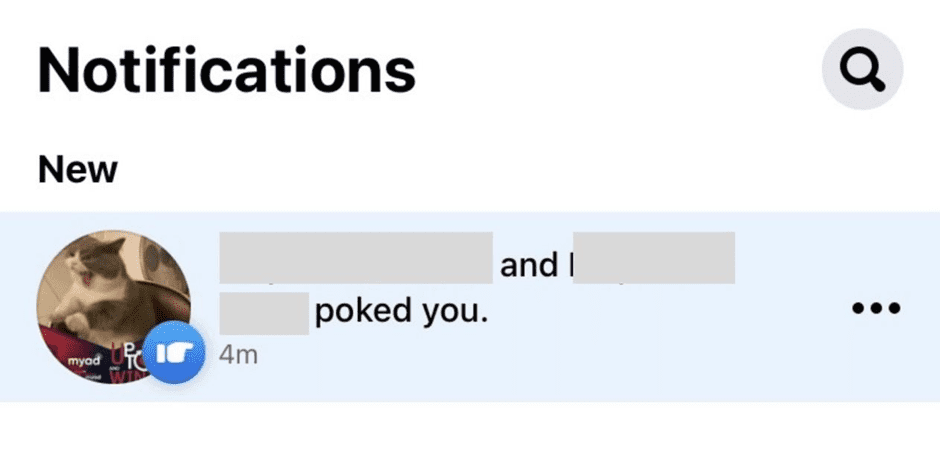 Interestingly, you can poke your friend back after they poke you. You and your friend can poke each other back and forth. No messages are needed.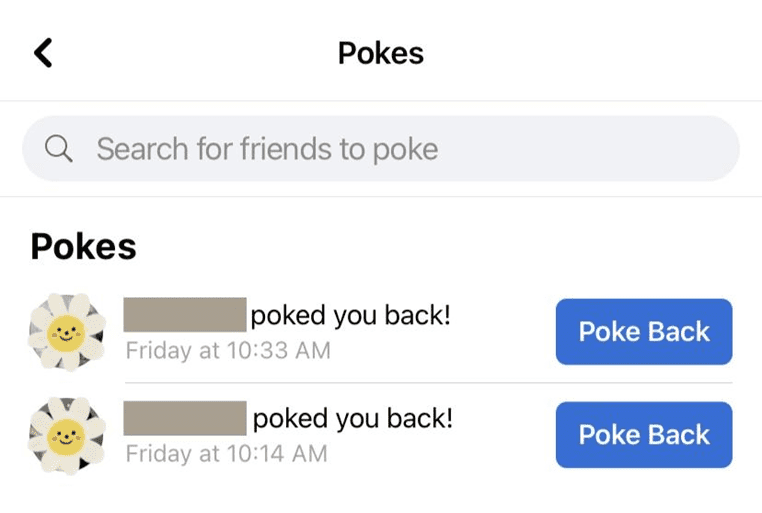 It's not difficult to find Facebook Pokes, is it? We'll continue to show you another way to poke your friends on Facebook in the next part.
Method #2: Find Facebook Pokes on the Help Center
Each platform has its "Help Center" that contains solutions to almost every issue, and so does Facebook.
The second way to find Facebook Pokes is by accessing its Help Center.
First, go to the Menu page and scroll to the end of the screen. Then, expand the "Help & Support" section and tap on "Help Center" to continue.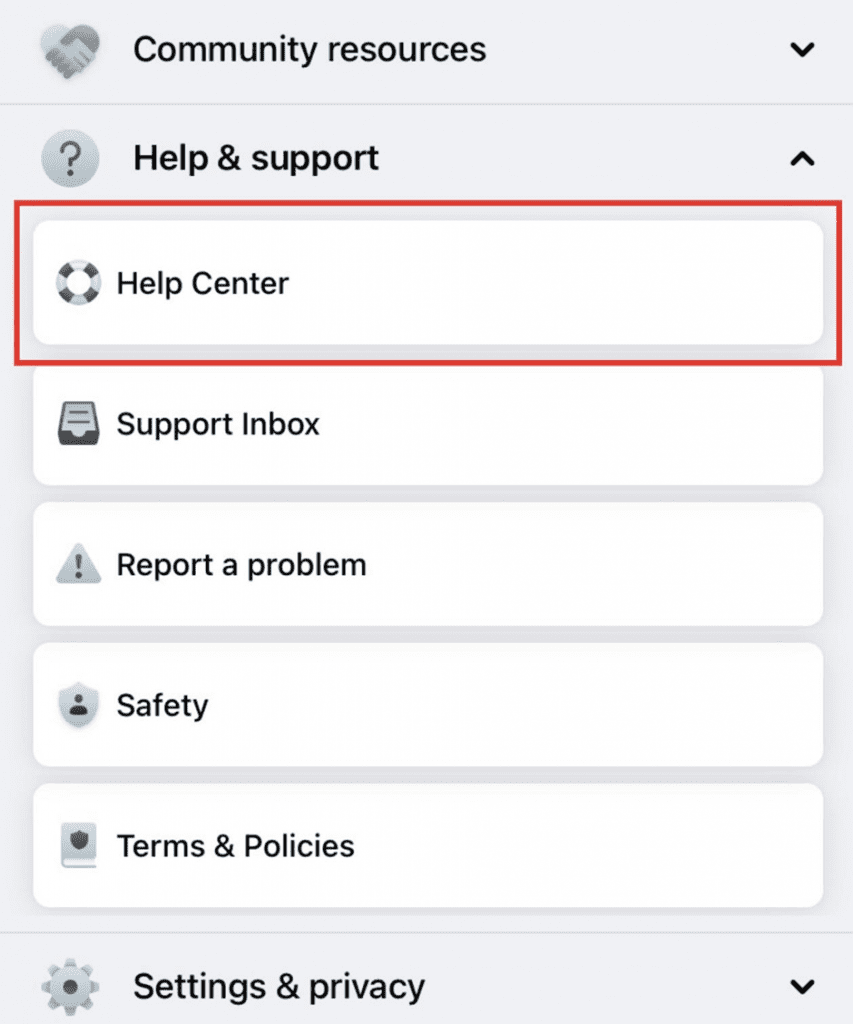 Then, search "Pokes page" and choose the question "How do I poke someone on Facebook," and you'll be redirected to the answer of this question.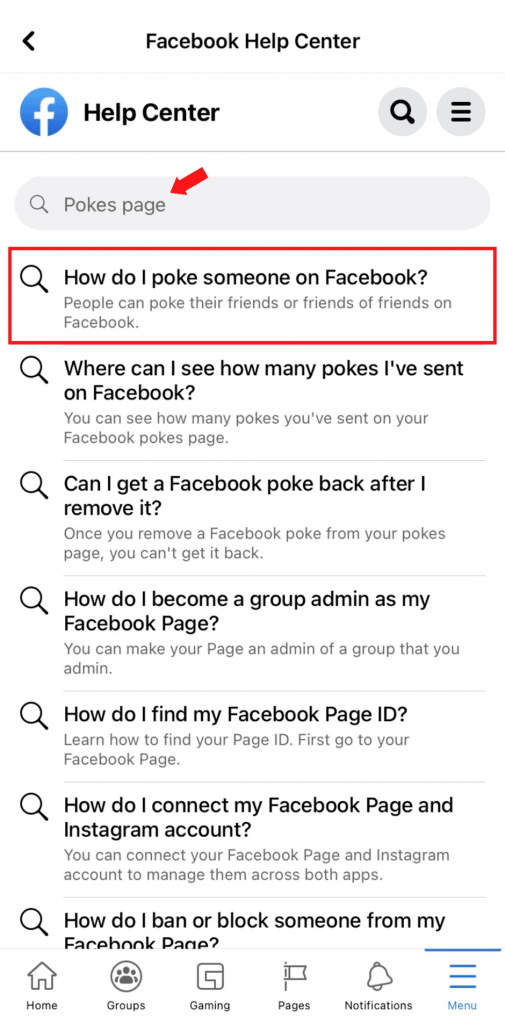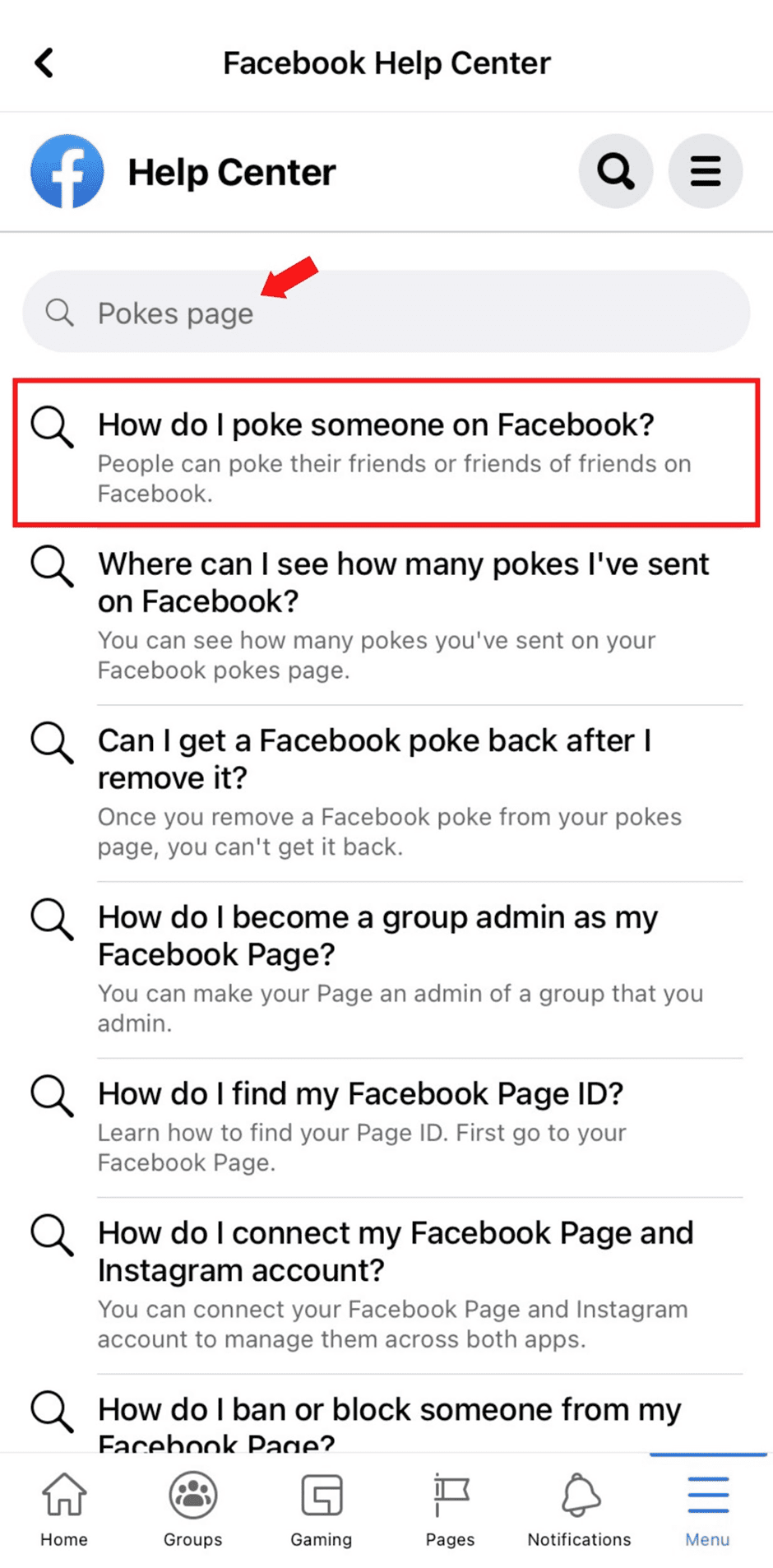 After that, you'll see a link to the "Pokes" page. Simply press on that link and look at what we instruct in the first method to poke your friends.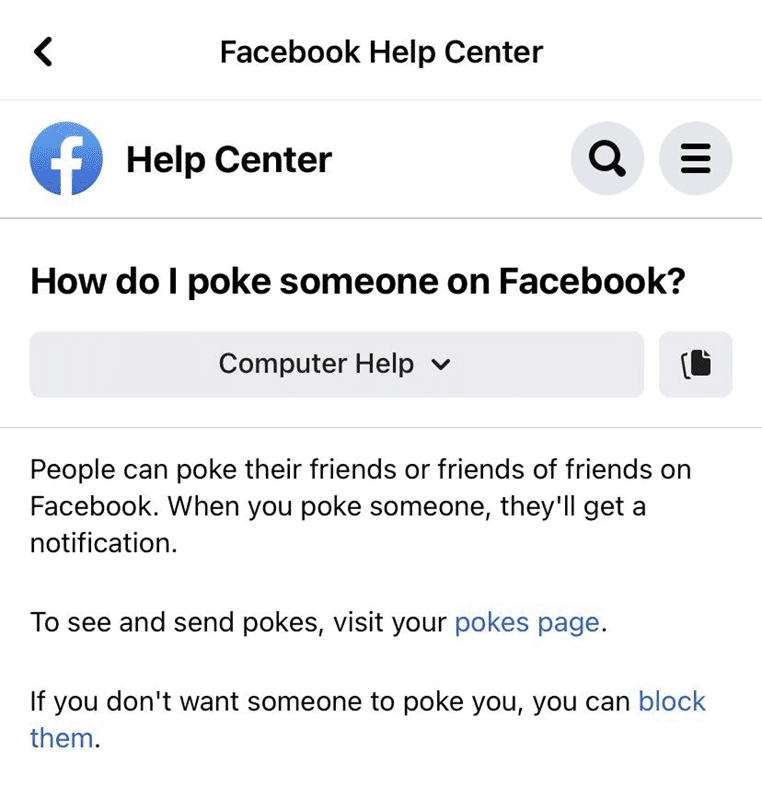 You may find the Pokes page interface a little bit different. Instead of the "Poke" button only, you'll need to tap on "Yes" to poke your friend, and after you poke them, there is no "Message" button available.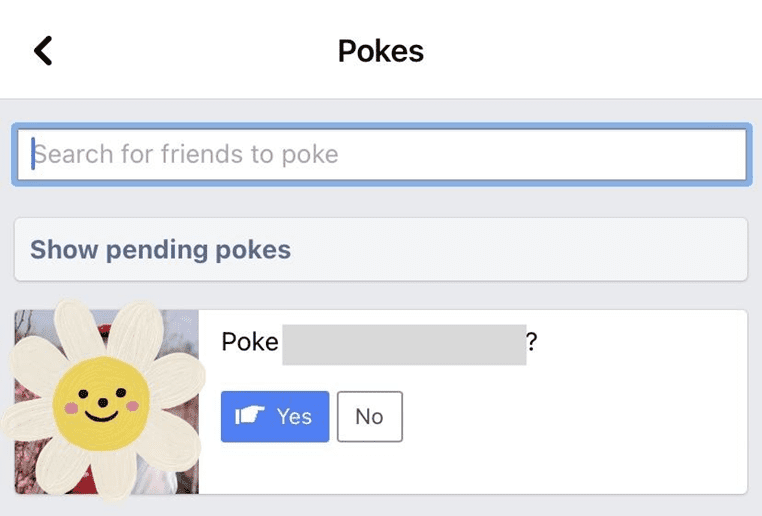 However, it's not a big problem, right? The Facebook Pokes feature completes its mission and successfully gets your friend's attention. The ice is broken, and it's not that difficult to send a message and start to talk!
To minimize spam on Facebook, you cannot poke someone who is not on your friend list. Hence, you need to send a friend request and wait for their acceptance before being able to poke them.
Conclusion
All in all, we've guided you through two methods to find Facebook Pokes. I hope that it will help you connect with your friends on social media in a funny way.