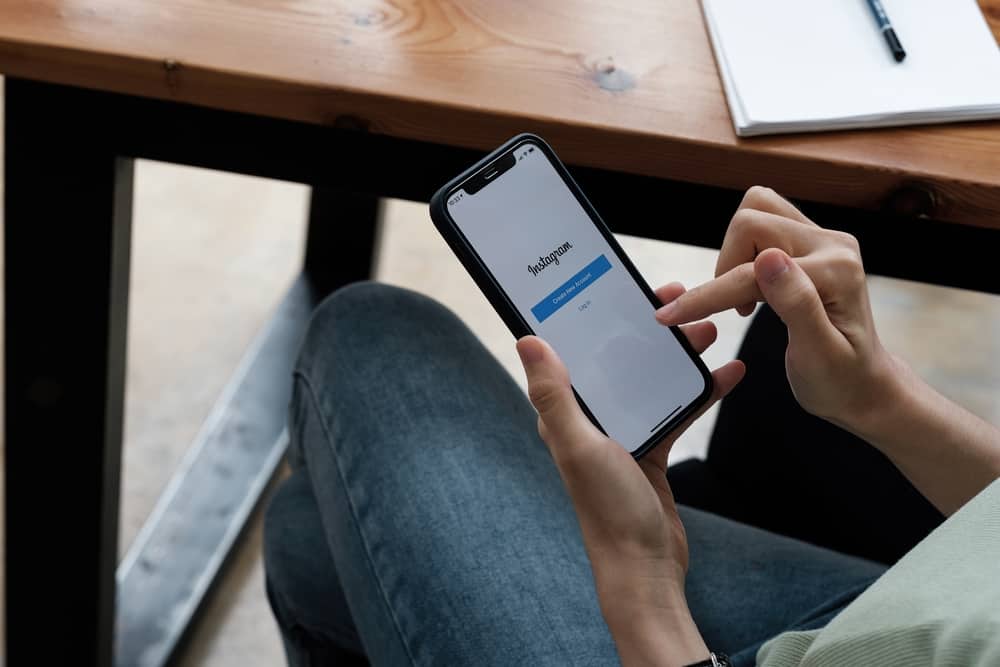 Reposting on Instagram is slightly different from other social media platforms.
On Instagram, reposting is publishing someone's story on your story.
However, many people don't get the reposting option for every story and wonder why they can't repost on Instagram.
You can't repost on Instagram mainly because of broken URLs, the repost feature being unavailable, the account the post belongs to being private, sharing permission being withheld, Instagram glitches, and a missing profile.
This article will discuss why you can't repost on Instagram, and you'll learn to troubleshoot every problem. Let's begin by understanding reposting on Instagram.
What Is Reposting on Instagram?
Unlike Facebook, Reddit, Twitter, and other social media platforms, Instagram's take on "Reposting" is quite different.
Reposting on Instagram is only done via stories. You have three reposting options:
Add someone else's post to your story.
Repost someone else's stories that you're mentioned in.
Repost reels that belong to another account. 
Reposting is a vital function on other social media platforms, but on Instagram, it's more of a sidelined gimmick.
This is mainly because Instagram wants its user's feeds to consist of accounts they follow, their own content, and what they post as an individual user.
This approach makes Instagram a unique and individual-based platform that we love. Adding a more conventional form of reposting would kind of defeat the purpose of this theme.
Instagram's reposting style is unique, and users love to explore new features. However, a lot of users can't repost for various reasons. Let's have a look at them and learn how to fix them.
6 Reasons You Can't Repost on Instagram
Here are the six common issues faced while reposting and quick solutions.
Reason #1: Broken URL
If you're familiar with URLs, you probably know about this issue already. If not, this issue might look intimidating, but it is pretty straightforward. 
Whenever you use a URL to repost, there is always a chance that the URL might be incomplete or outdated, or the address it points to does not exist anymore.
The root causes of this are that you may be using an old URL that got changed or removed or that there must be a mistake in copying the URL where all the characters aren't copied, which makes the URL incomplete. 
The Solution
The best way to fix a broken URL is to go to the post you want to repost and copy the link from there.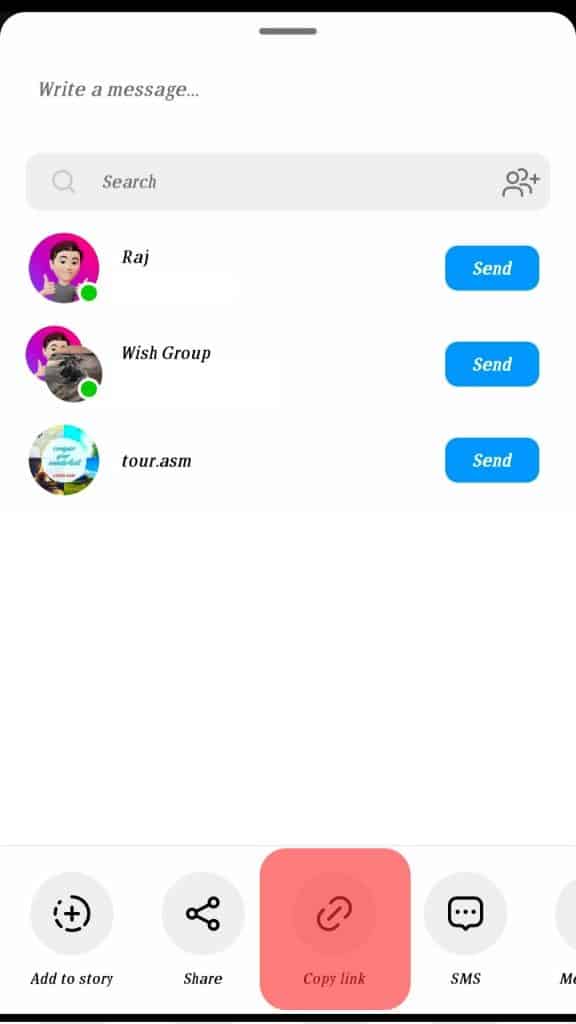 This time ensure that the copied URL is working and is correct. Then you can post the link where you want to, which should work.
Reason #2: Older Instagram Version
It's possible that your Instagram is not up to date, and you still haven't gotten the reposting feature.
If you use a mod or APK, you have a higher chance of having an older version. 
The Solution
In the case of the original app, update it from the Play Store or App Store.
If you're using a third-party app, update it from where you downloaded it.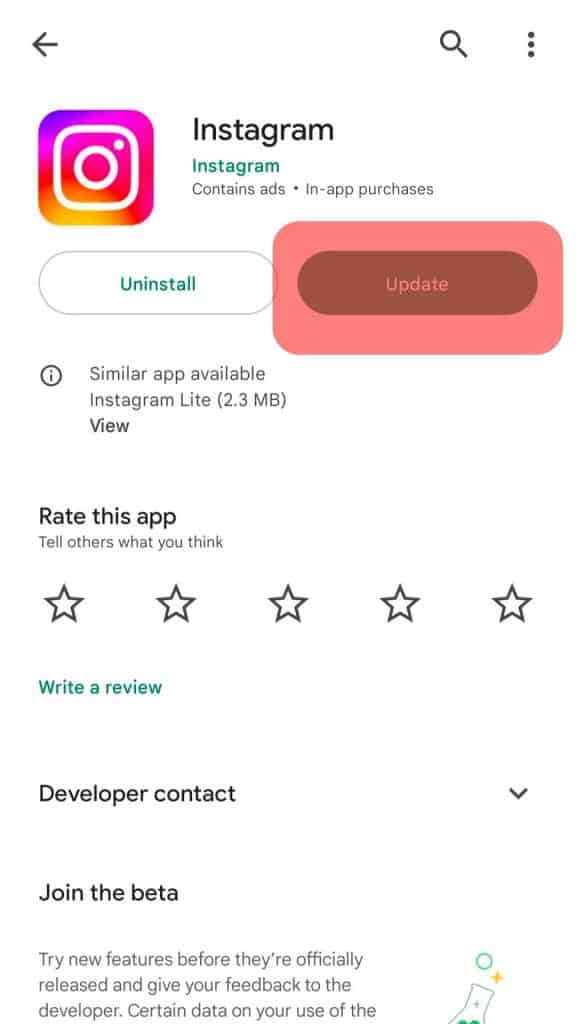 Updating Instagram might allow you to repost. Also, other features that were not working before might start working after the update.
Reason #3: You're Trying to Repost From a Private Account
Instagram offers two modes of privacy to its audience: public accounts and private accounts. 
You can only repost content from public accounts.
You won't even get the option to reshare content from a private account on your story (except for stories you are tagged in).
This restriction exists to protect user privacy.
The Solution
This restriction is one of the most common reasons you can't repost on Instagram; there's nothing you can do about it.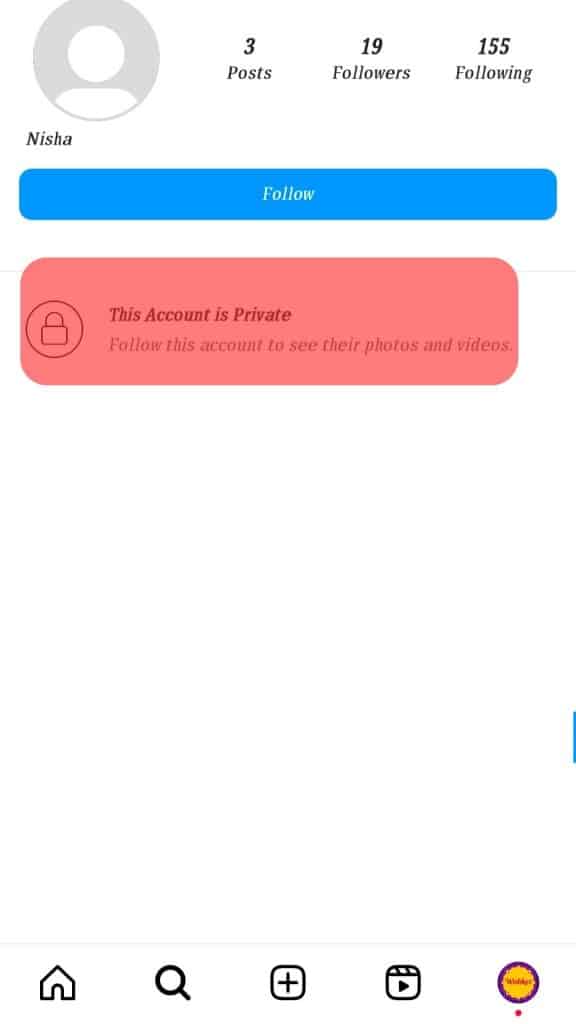 However, you should always ensure whether it's a private or public account before reposting it on Instagram. You can check the account status by searching for the username on the Instagram web without logging in.
Reason #4: Reposting Is Withheld
Instagram users have the option to restrict other people from reposting their content. This option can be another reason why you can't repost.
It's also possible that you're mentioned in a story or post, and you still can't repost it. This restriction exists because of the user's sharing preferences.
The Solution
In this case, there's not much you can do except request the user to change their settings. 
Reason #5: Instagram Glitches
Sometimes Instagram's servers may be down, or the app is just facing some glitches. Other features of Instagram can be affected by these glitches too. 
Instagram glitches can exist in specific locations as well. You can search for your problem and see whether other people are facing the same issue.
You can check out Twitter for any updates or check the Downdetector.
The Solution
The only solution to an Instagram glitch is to stay patient and wait. Their technical team is most likely already working on it, and they'll get it running soon.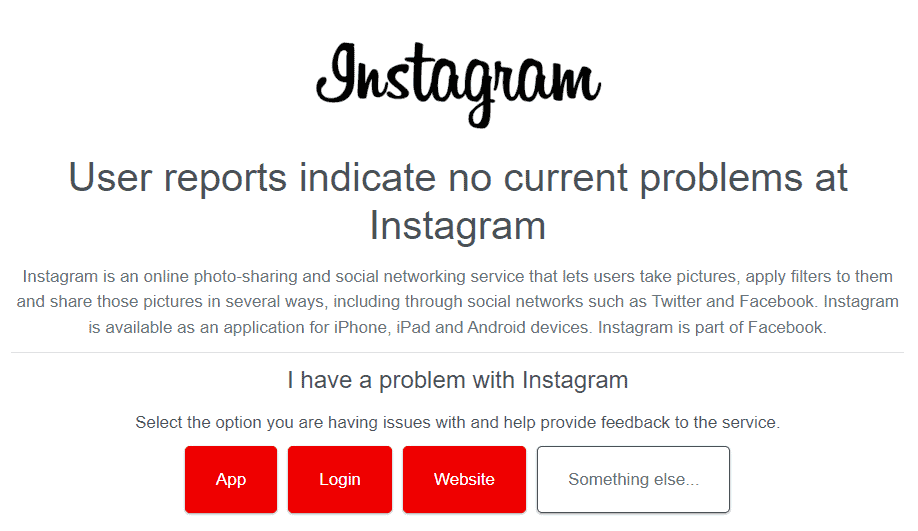 Reason #6: Account or Content Doesn't Exist
There's a chance that the content you want to repost doesn't exist anymore.
Maybe the user deleted the post or deactivated their profile.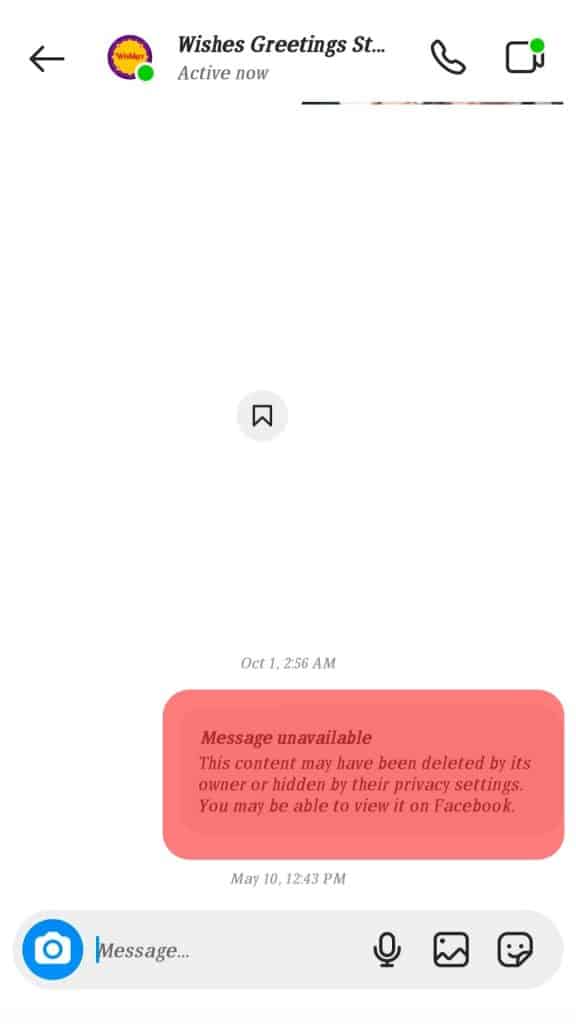 In both cases, you won't be able to repost on Instagram or do anything to resolve this issue without contacting the user.
Conclusion
Reposting on Instagram is fun and unique, but sometimes you might be unable to repost for various reasons, which can get annoying.
Check out why you can't repost using this guide and see what you can do about it.
Good luck reposting content!