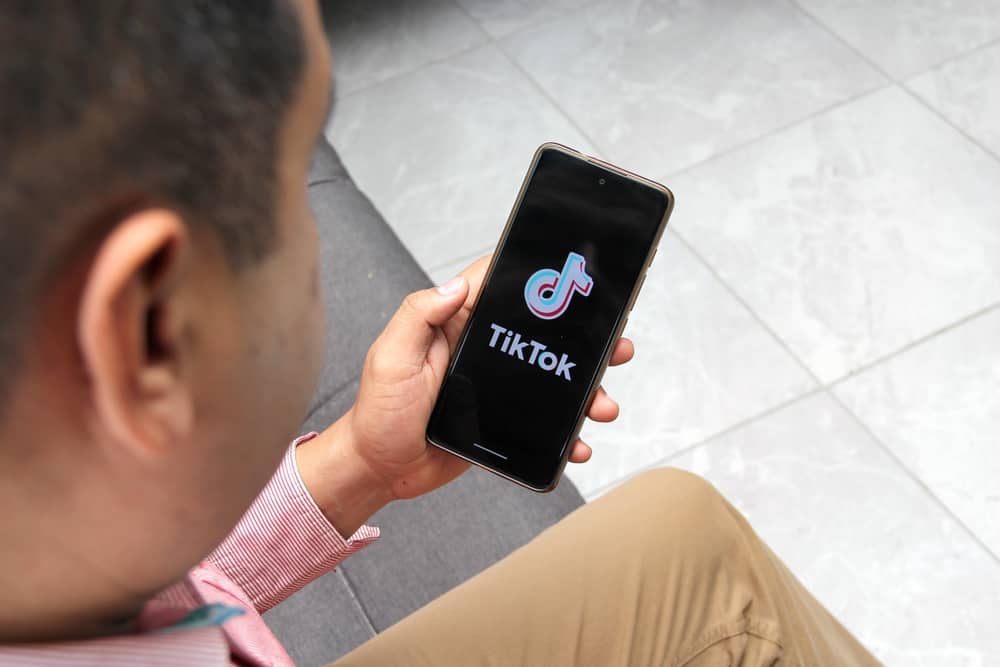 TikTok is a huge video-based platform with millions of active users daily. The platform's accepted minimum age is 13, which you must provide when signing up. As a result, the platform will try to tailor content to your page as it deems suitable, and you won't have access to some features till you're of a certain age.
If you have these limitations and want to confirm what age you put in when signing up, the simple answer is you can't. TikTok does not provide any means by which you can check, display, or confirm your birthday after you sign up. You can only change your date of birth through customer support, where you'll need to verify using documents. Only then can you see what date of birth you're now giving to TikTok.
We'll go over what we know about checking your date of birth and updating it in this article.
TikTok and Age Limitations
Similar to several social platforms, TikTok also has an age limit for users who want to enjoy the platform's content. The set age limit is 13, and even then, you do not get access to all the app's features and content. If you're under 18, TikTok tailors its content to be kid-friendly and takes away anything that could be provocative or suggestive.
It also restricts certain features for users under 18, including duets and stitches to certain content. Furthermore, users under 18 will not be able to gift their favorite content creators. All these are in line to protect the younger generation on social media platforms. You might also not be allowed to comment on some videos or send messages to other TikTok users.
However, if you have these limitations and know you're 18 or above, you probably made mistakes in entering your date of birth. Currently, there's no way you can check your age on the platform as it displays no birthday anywhere on the app. Hence, if you're having this issue with TikTok, the only way to rectify it is to notify TikTok's customer support and provide proof that you're true of the age you say you are.
How To Change Your Date of Birth on TikTok
TikTok is quite strict with its community guidelines, and once you've entered your date of birth during registration, there's no way to manually change it in the settings. The only is to contact TikTok's customer support and have an identity card with your date of birth to confirm. So whether you're using an Android or iOS app, these are the steps you must follow.
Launch your TikTok app and log into your account.
Click on the profile icon at the bottom navigation bar's bottom right.
Tap on the three-line menu at the top right of the page and select Settings and privacy.
Scroll down to the support section and tap "Report a problem."
Click on the "Account and Profile" tab.
You have more steps to take when you're in the Account and profile menu, which are listed below.
Click on "Editing Profile" and select the "Other" option at the bottom of the list.
Scroll down to the bottom of the page and select "Need more help?"
In the "Tell Us Your Feedback" area, explain in detail what the problem is. This should include specific information like how you want to check your date of birth and update it. Also, specify that you have documents to prove your date of birth, such as your DOB certificate, national ID card, or driver's license.
Tap Report or Submit when done.
Once you submit your request, you should wait on TikTok for an email. This can take days to weeks, and you should be patient enough not to send the request twice. The time will come when someone replies to your request in your registered email. You might need to provide more documents, hence ensure you have all certificates that will help verify your date of birth.
Can I Delete My Account and Start Again?
If TikTok doesn't respond to resolve your issue, you might need to delete that one and create one where you'll have access to all the platform's features. However, some of your data remain with TikTok for a few months, so you might have to wait until you re-use your details and username.
On the other hand, if you have a new email, mobile number, and the zeal to start building your profile again, you can start afresh immediately. But ensure you give your correct date of birth this time to avoid limitations.
Conclusion
TikTok is a fun app regardless of age when you join the platform. However, it's understandable that you want more features as you go, but you might have to wait a bit for TikTok to confirm your age before you access them!