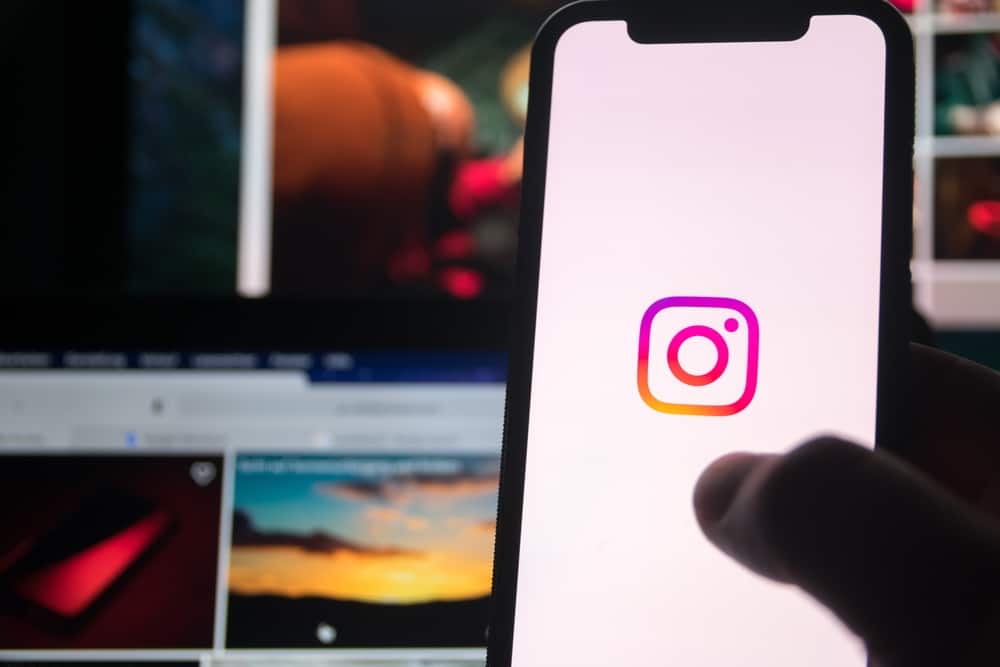 Instagram is one of the most popular social media applications in this time and age, and almost everyone has an account. While some use the app only to share videos and photos amongst their followers and some choose it as a platform to build a network of followership which could be a trajectory to influencing people. Other people also use the platform to share content with the hope of gaining visibility.
Whether it's business, comedy, influencing, or PR, Instagram is the right stop for all.
With over one billion active users, Instagram receives large amounts of data each day; many users upload photos and videos every second. Real-time analysis and feedback might get tricky; hence, the 'couldn't refresh feed' response. Yet, there are many ways to overcome this, depending on the cause.
The solution ranges from one to another: ensuring a stable connection, restarting your phone, upgrading the app, re-logging in with another device, and contacting the app's support when all others fail.
Probably we all had times when the app didn't work seamlessly or had issues refreshing the app. Well, it's a solution arena as this article is your go-to guide to refreshing your Instagram against all odds and ensuring a seamless operation.
In this article, we will be discussing diverse reasons why this happens and how to resolve each issue and refresh your Instagram successfully.
Reason #1: Bad internet connection
Like every other social media application, Instagram is a mobile app that thrives on a stable internet connection. When your internet connection is slow, harmful, or intermittent, the Instagram app will be unable to refresh your feed and can't see the latest data available. Also, when there is high traffic on your internet network, the internet could become slow. Imagine how much traffic occurs on the server during your favorite football game or festive season.
Once you are sure that your internet connection might be the issue, ensure your internet connection works. Connect your internet to a wireless network with a strong signal, refresh your Instagram and see if it works.
Another often neglected factor is the data limit users set on their Instagram app. When the app has reached the data limit, the internet connection cuts itself off. You can increase your data limit by going to your profile, clicking on settings, account, and data usage, and increasing or removing the limitation.
You can always check your connection's speed at Speedtest. If the speed is okay and fast enough, a bad connection is not the problem.
Reason #2: Outdated Instagram App
Your app might be outdated and needs an update. Updates of apps are released at regular intervals to improve performance, fix bugs that could cause glitches, and add new features to the application. You might be using the old version, which is obliged to have issues, hence the update. The 'couldn't refresh feed' response might be one of the glitches.
Depending on the device, on your Play Store or App Store, look for the Instagram app in the search options, click on update to download the latest version, and subsequently install. Reopen your Instagram app and enjoy the new features.
Reason #3: The Instagram Server Is Down
Do you still remember that sometime in late 2021, the Instagram app was down, and no one could use the app? Are you part of the band-wang of people who swiftly left the app and promised not to be back? We are happy to inform you that the Instagram server has been back for a long time, and your feeds will refresh.
Although it is very uncommon, the Instagram server can be down temporarily, and the app can stop working in this instance. To know if the Instagram server is down, you have to check with others to ensure you aren't the only one affected. Stay updated about any issues concerning this by visiting Downdetector.
Although uncommon, when the problem is from the server, it will be fixed by the app's developers.
Reason #4: You Have Been Blocked by Instagram
It is general knowledge that Instagram restricts accounts that violate their code of conduct. Simply, Instagram blocks an account with too much activity within a relatively short period. When this happens, the message 'action blocked' pops up while you are trying to refresh your feed and perform other actions.
You could wait for a few days before logging into the account, logging in with another device, or completing your profile information.
Reason #5: Vague Causes and Solutions
Furthermore, your Instagram might not be refreshing because your cache is full. Cache files are stored temporarily by apps to ensure the smooth operation; the app's performance might slow down when the cache gets full. You need to go to apps and click on Instagram or long-press the Instagram app icon, select Clear cache, and all cache files saved by the app will be cleared.
Sometimes, all you need to do is the magic trick of restarting your device. This allows your system to be rebooted, and the glitch will be corrected. If this doesn't work, then you might need to log out of your account and log in again to resolve the issue.
At this stage, if you are still unable to refresh your Instagram, you might have to report the problem by contacting Instagram support. While logged in, go to settings, click on "Help," report a problem, and describe the issue.
Conclusion
Although refreshing your Instagram might be an issue that has discouraged you from using the app, identifying the reason through the steps above will guide you on the right step to take. You can also try all of these steps and be sure one will be tailored to the issue. If you find this article helpful, give it a thumbs up and share it with others.