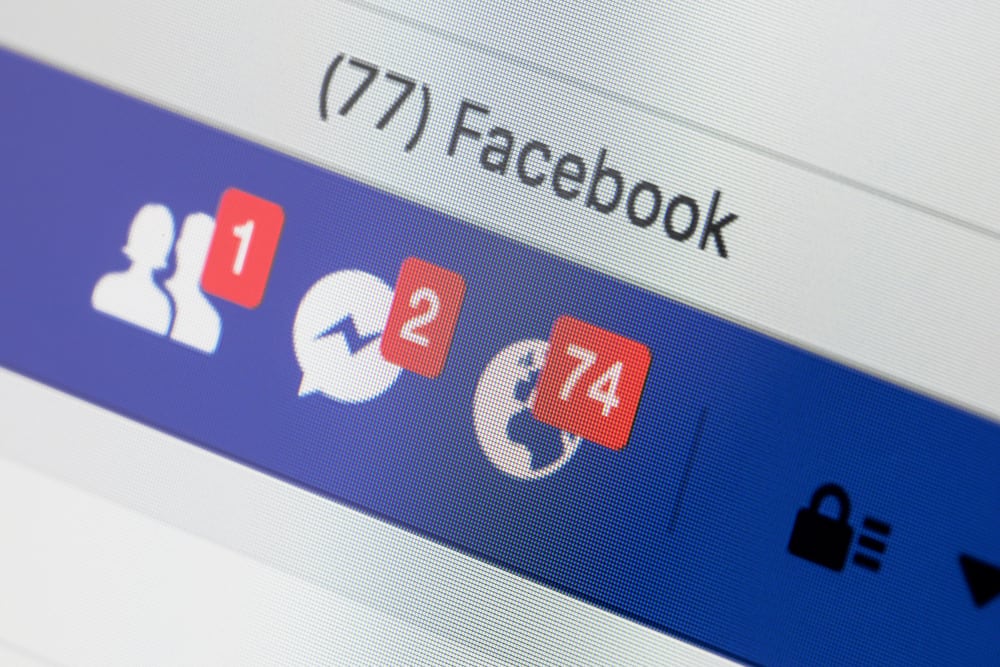 Facebook allows you to share photos, videos, and other posts with friends and family in line with some guidelines. Like many other social media platforms, Facebook users post pictures on the platform.
When you save a photo on Facebook, the photo's owner is not notified that you saved their photo. However, you will get a short message (photo saved to this device) on your device. As a result, you can save photos on Facebook conveniently and without any fear.
If you want to post photos on Facebook and you don't want them to be seen or saved by any other users, There are some things you need to know about Facebook settings that can help preserve your photos from unauthorized access.
We will uncover everything in the remaining part of this article so that you will know the right approach to saving photos, keeping your Facebook photos from authorized access, and some tips that will help you track any location on the internet where your photos are posted.
Steps To Save a Photo on Facebook
Locate the photo you want to save on Facebook, then click to open the photo.
On the top right corner, click the menu button (3 dots).
Then click on the "Save photo" option.
Then the photo will be saved to your device immediately.
How To Preserve Your Facebook Photos From Unauthorized Access
You can prevent your Facebook photos from unauthorized access by following the steps below:
Open Facebook and click the menu button on the bottom right corner.
Scroll down and click "Settings & Privacy", then click "Settings".
Click on "Privacy checkup".
Click on "Who can see what you share".
Click "Continue", then scroll down and click "Next".
Under future posts, click the drop-down button and select either "Friends" or "Only me".
Facebook: How To Discover Stolen Photos
Since there are billions of Facebook subscribers, any user can have their photos stolen, even for no apparent reason.
The important thing, therefore, is always to protect yourself by selecting strict privacy settings and limiting the viewing of content to the whole web and to those who are not part of our friends' list.
To find out if someone has stolen one or more images from us and used them, for example, to create a fake account on Facebook or other sites, there are several quick and easy methods.
Obviously, scanning all the photos published on the social network will be impossible. It is easier to act on the recommendation of some friend or acquaintance, but you can still try.
Here's how to find out about personal photo theft on Facebook:
Google Images
Google uses facial recognition and a series of algorithms to search for the photo and will find either an exact match between the image and name or content similar to the original.
To find out through Google if your photos are present elsewhere on the web without your consent, go to Google Images and drag the photo you are interested in into the search bar. Alternatively, you can copy the link of the photo, but the search by image will undoubtedly be faster and more intuitive.
TinEye
Another site that allows you to become aware of identity theft is TinEye, a useful and precise image search engine. To use it, upload a photo or copy the URL through the "Upload" button, and the site will scan the image, comparing it with what is on the net.
The results are sorted according to their similarity to the original photo, also taking into account any changes. Tineye is very useful not only in the case of profile photos stolen from Facebook but also of Flickr photos on which copyright is in force.
Copyscape
This site, Copyscape, is not aimed at searching for images, but for copied web content (site texts, articles, posts …). However, completely free of charge, it is also possible to scan photos to discover any identity theft since the accompanying image may also have been copied along with a text.
Who Stole My Pictures
This is a Firefox extension that allows you to check the use of your images on the internet. To use the plug-in, you need to download it on your PC; once installed, just click the right mouse button, and the following options will appear in the drop-down menu:
Search image on Yandex.ru.
Search image on Teneye.com.
Search image on Google.com.
Upload a local image to Yandex.ru.
Upload a local image to Teneye.com.
Upload the local image to Google.com.
By choosing, for example, "Search image on Google", the search will be done on the images present on this search engine. By selecting "Upload the local image to Google.com," it is possible to open an image saved on the PC to check if it is present on the Web.
How To Report Profile Photo Theft to Facebook
If we become aware of any unauthorized use of our profile photos, the first advice is to report it to the author of the "theft", inviting him to delete the content from the network.
If your request is not accepted, you will make the report to Facebook. The social network provides a specific section within the Help Center that is useful for this purpose. Instructions for reporting a fake account or photo and virtual identity theft can be found at this link.
Conclusion
Facebook is a powerful and responsive social media site, but it does not send notifications when you save a user's photo. Every user on the platform is already aware that photos posted on Facebook will be immediately embedded with a saving function. However, you can have complete control of both Facebook and entire web photos by following the above guides to the letter.