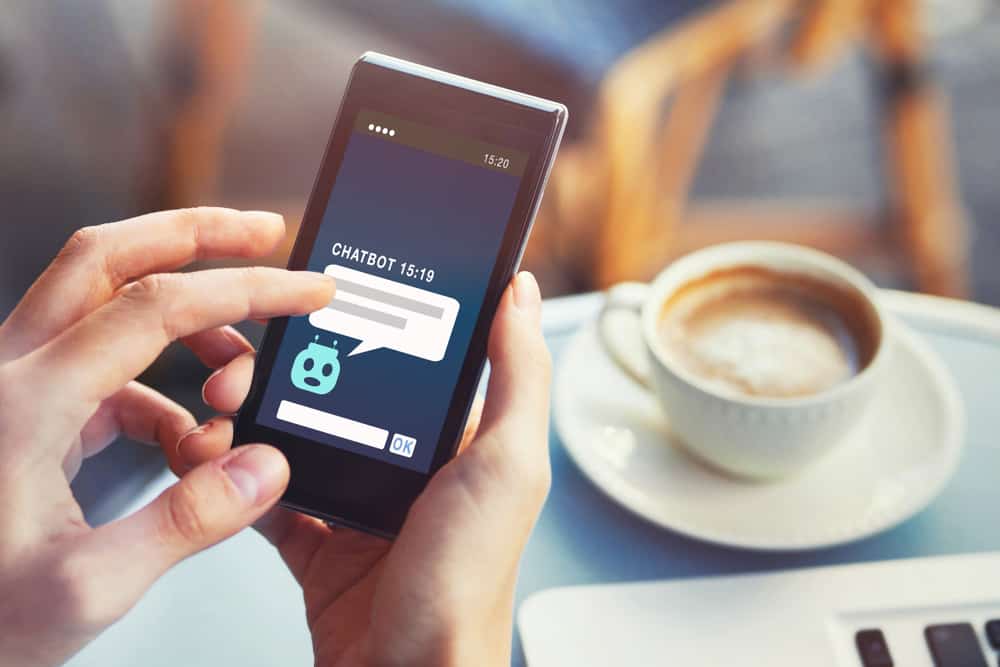 Are you struggling to keep members of your Discord community engaged and safe from internet trolls?
Then you need a Discord moderation bot that will help you and your team run a more entertaining and secure server for your beloved community.
But what is the best moderation bot on Discord?
There are several Discord bots considered the best on the internet. The most prominent and efficient moderation bot on Discord is MEE6. MEE6 handles several things a moderation team would be in charge of, including welcoming new users, notifying the server when you go live on YouTube and Twitch, etc.
We will reveal the best moderation bot on Discord, including a few other top-tier ones.
What Is a Discord Moderation Bot?
A Discord moderation bot acts as a welcome bot for new members and assists in organizing your server. It works as an anti-spambot for mischief makers.
Adding a moderation bot to your server keeps it safe while you go about doing other things instead of sticking around as a Discord moderator.
There are more than 6.7 million active servers on Discord on various topics. More and more servers are not related to gaming. The platform has broadened coverage to compete with Microsoft Teams and Slack.
The Best Moderation Bot on Discord
There are many Discord moderation bots with different strengths and features.
However, one moderation bot that many Discord moderators swear by is MEE6. It is one of the best moderation bots on Discord, and many users find it incredibly useful for the day-to-day running of their servers.
MEE6 is a well-known and popular Discord moderation bot that you can easily configure to help moderate your server in several ways using dedicated MEE6 commands. This frees up time for you – and your team – so that you can do other things while your Discord server runs seamlessly.
You can also have a MEE6 Discord moderation bot send a direct private message to the user.
The MEE6's role moderation bot on Discord can auto-assign custom roles to new users. This can be incredibly useful when you do not want new users to have complete access to your Discord server.
MEE6 commands can also scan your Discord server swiftly for spam or banned content. They can warn, kick, mute, and even ban users from your Discord server or a particular channel temporarily or permanently. You can set the number of rule infractions users can make until the MEE6 bot punishes them.
One of MEE6's more complex features includes an XP leveling system a user can grind to gain access to many other channels and permissions based primarily on activity.
This moderation bot on Discord also has plugins for music, and you can even create a custom Discord bot of your own.
It shouldn't be too surprising that some of MEE6's features are locked behind a paywall. The chat platform offers these features in monthly, annual, and lifetime tiers.
Other Top-Notch Moderation Bots on Discord
Highly active server owners use many other moderation bots on Discord. Some of the premium moderation bots on Discord include the following.
Option #1: Dyno
Dyno is another popular moderation bot on Discord and is used on over 800,000 servers.
It is one of the best moderation bots on the platform. It comes with several commands that allow it to deafen, warn, kick, mute, and even ban erring members.
This moderation bot on Discord can function as a role bot to assign roles to users known for causing trouble, so their activities within the server can be limited. After banning an error-prone member, this moderation bot saves their chat messages instead of allowing Discord to auto-delete them.
Dyno records all these actions in its moderation log, which human mods and admins can access to make some notes. This bot can also lock up a channel for a particular time. The admin can utilize this period to discipline multiple erring users or clean up the channel.
Option #2: Arcane
Arcane is another useful moderation bot on Discord, though its major focus is leveling.
This offers a free feature that enables you to make use of the leaderboard and role rewards in your Discord server. This remarkable bot can even calculate voice activity.
Other features Arcane has include notifications for your dedicated YouTube channel, reaction roles, custom commands, auto moderation, and advanced logging.
The bot has premium plans, depending on the number of Discord servers you use it in.
Option #3: ProBot
ProBot is one of the relatively new moderation bots on Discord. It comes with auto-response, welcome bot messages, and anti-raid protection.
It can be used as a welcome bot on Discord that sends custom welcome messages to new members. These messages bear the new user's name and avatar.
This moderation bot can also mute, kick, warn, or ban a troublesome member that breaks the rules from your server or a voice or text channel.
It can also move the offending member swiftly to a voice channel where a human moderator can interact with them about their unacceptable behavior.
Conclusion
Discord moderation bots can make your Discord server efficient and fun. However, you should be careful because several Discord bots exist, and not all are trustworthy.
The best moderation bot on Discord has been mentioned in this article, including a few premium bots that are just as efficient.
However, you can only make the best choice if you participate actively in your own Discord server to learn more about the specific targeted audience you attracted there.