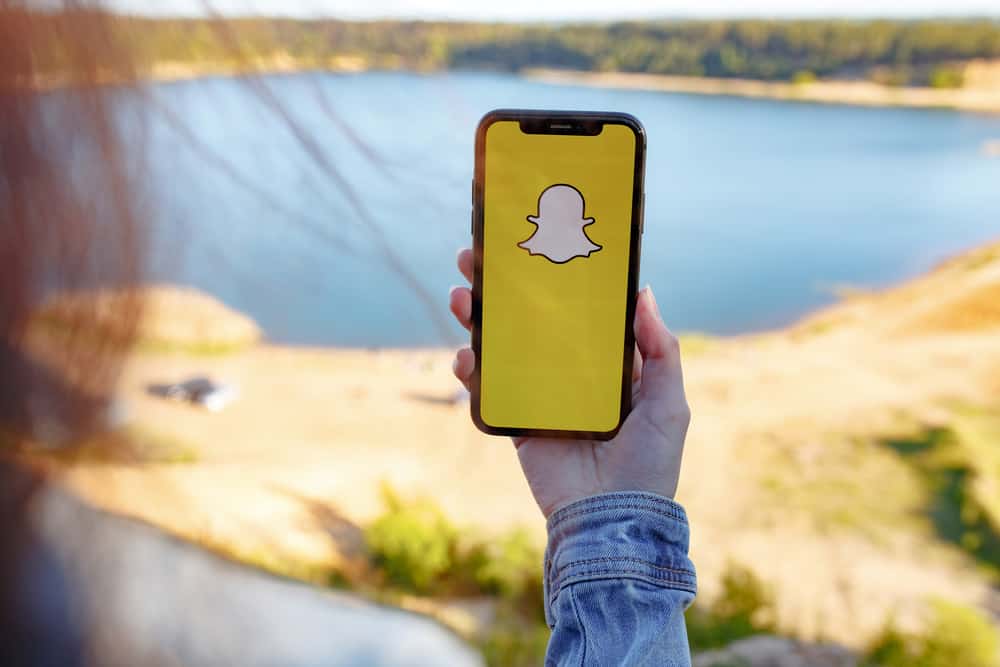 Snapchat has become one of the most popular apps to communicate with others and keep them updated with your life. Sending snaps to your friends and family is a whole lot of fun. There are thousands of filters to choose from, with more added daily.
Stories are a significant part of Snapchat. But what is the mute story function on Snapchat?
There can be instances when you want to avoid a friend's stories for some time but don't want to block them altogether. Snapchat has a "Mute Story" function that you can utilize by accessing their profile. It works for both groups and individuals alike.
Throughout this piece, you'll learn about what is "Mute Story" on Snapchat, how to use it, and why it differs from the "Do Not Disturb" function.
Which Stories Does Snapchat Display on Your Account?
When you launch the Snapchat app, you can view the Stories available to you from the Stories tab on the home screen. You can access it by tapping the group icon at the bottom. It lets you view Stories from your friends, subscriptions, and the Discover section.
On Snapchat, you can only see the Stories of friends who have added you back. You can't view the stories of people in your contacts who have not added you as a friend on Snapchat. However, you can still view any public Stories they post.
Difference Between Snapchat Mute and Do Not Disturb
Remember, "Mute Story" and "Do Not Disturb" are two separate features on Snapchat. When you choose the" Do Not Disturb" feature on someone's profile or a group, it turns off all notifications for it. You will no longer receive notifications for snaps, messages, upcoming birthdays, etc.
In contrast, "Mute Story" will only not show you their Stories. You'll not receive any notification when they upload a new Story, either.
How To Mute Stories on Snapchat
Snapchat makes it very convenient if you want to mute someone's Story for any length of duration. Follow the below-mentioned steps on your Android or iOS device.
Launch the Snapchat app on your smartphone or tablet.
Go to the Chats section from the bottom pane of the screen.
Browse the list until you find the group or friend you want to mute. Tap on their Bitmoji to access their profile.
Select the three-dot icon on the top right-hand corner of the screen.
From the menu that opens, choose the "Story Settings" option.
Enable the "Mute Story" slider and confirm your choice by tapping "Mute."
And that's all there is to it! You won't be able to see any stories from the profile from now on.
How To Mute Someone From Seeing Your Story on Snapchat
Sometimes, you need to approach things the other way around. There might be some Stories you want to post but are not willing to show to certain people. Don't worry; Snapchat has you covered. You can follow the below steps to publish your Story selectively:
Tap your Bitmoji in the top left corner.
Tap the three-dot icon next to the "Add to My Story" section.
Choose "Story Settings" from the pop-up menu. From there, you can determine who can view your Stories on Snapchat. You can select from "Everyone," "Friends Only," or "Custom."
Select "Custom."
Select all friends that you don't want to see your stories.
Stories on Snapchat disappear after 24 hours. So, once you mute someone's Story feed, there is no way of reviewing their Stories, even if you unmute them within 24 hours. The only way you can view their past Stories is if they saved the Story and sent them to you via Chat or posted it again.
Conclusion
We hope you found this guide on what Mute Story is on Snapchat helpful. You no longer need to waste your time on someone too frequent or annoying when posting their stories.
Moreover, if they ever learn to change their tune, you can always disable it in the future. Win-win both ways!
FAQs
Does Snapchat notify someone when you mute their stories?
No. Snapchat keeps the Mute Story function private. If you mute someone's Story feed, they won't even have a clue unless they get suspicious as to why you've not reacted to the last ten stories they've posted in the past day.
Does the Mute Story feature have any effect on the snap messages?
No. When you mute someone's stories, it doesn't affect other communication channels. You can still send them Snaps and messages without any disruptions.
How can you tell if someone has muted your Story?
So far, Snapchat doesn't have a function that lets you know whether someone has muted your Stories. Sure, you can try out any of the numerous third-party software, but the risk of malware infection is too significant. Instead, the best way is to ask your friend directly. You may start to suspect as much if they've not been responding to your Stories for a while.