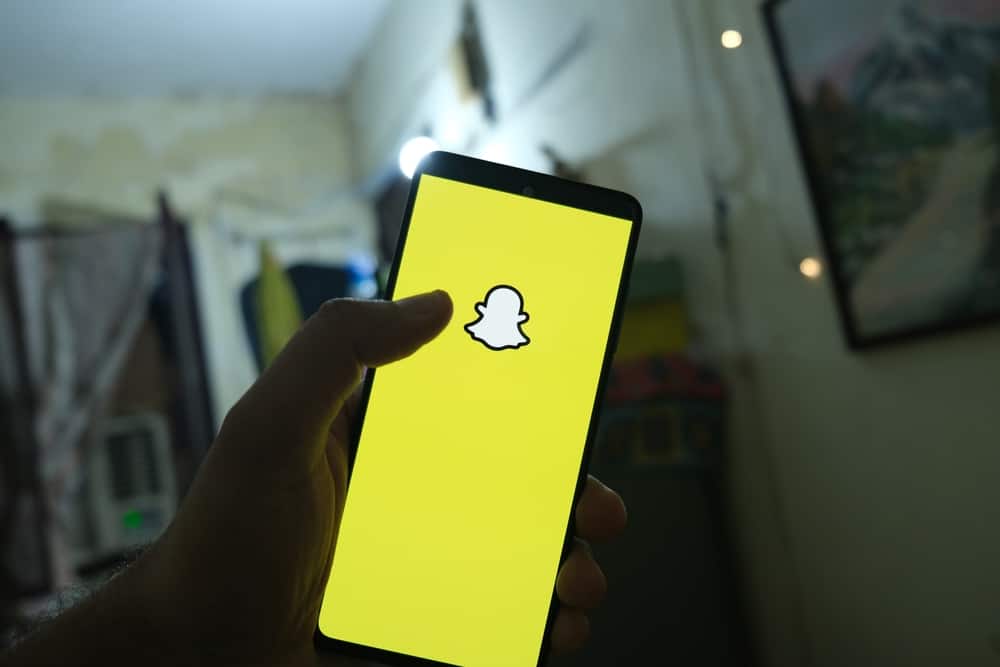 If you find some of your friends' Snapchat stories cringing, irritating, and boring enough to get rid of them without hurting them, then you are in luck. Snapchat offers you an option to stop seeing such stories by muting them.
As we all know, Snapchat is the pioneer of the Stories features that every other social media later followed. Snapchat introduced this 24 hours expiry feature to allow people to share their lives with others.
Some overzealous and mindless people have turned it into a nightmare with their absurd content. If you want to take a break from all the annoying stories of your friends or groups on Snapchat, then you can mute them.
To mute stories of your friend or a group, you must go to their profile page and access the "Story Settings" options. Turn the toggle next to the "Mute Story" option on to stop seeing your friend's stories without them knowing.
After this, you will no longer see their story in your story feed, nor will Snapchat prompt you to see their stories next while viewing stories of other friends.
Keep reading to get the hang of the entire process.
Why Mute Someone's Stories on Snapchat?
If you find one of your friends unbearable because they are oversharing on every social media platform, then literally every social media has given its users an option to mute such stories.
Some people (not taking any names) get so excited when something new happens in their lives, like when they have gone on vacation or bought a cat, that they share every bit of it on their social media.
Things take an even more unbearable turn when they share the same stories on all their social media. Sure, I can watch you playing with your cat on your Facebook and even Instagram, but the same stories on Snapchat — no, please, thank you! I have my limits.
So, for such people, Snapchat has been kind enough to introduce the "Mute Story" option. Similarly, you can mute stories of any group on Snapchat where stories are not as frivolous as you like. You can take a break from such content. 
It is a simple and easy process that will take a few seconds and bring so much joy to your life.
What Happens When You Mute Someone's Stories on Snapchat?
Now, the good thing is that you can mute stories of your friends and groups without them knowing. They will never know that you do not see their stories because you have muted them.
It will be less painful for them than you blocking them on Snapchat or watching half stories. They will not even get a notification. 
Besides, they will stay your friend; you can send each other Snaps and messages as usual. So, all in all, a win-win situation (at least for you).
Your friend will never know when you have muted/un-muted them on Snapchat. On the other hand, you will have a wholesome Snapchat experience just the way you like.
Whenever the person whose stories you have muted shares any story, you will not see their profile on top of your story feed. These muted stories will not even appear or be prompted by Snapchat as up next when you are viewing stories of others.  
How To Mute Snapchat Stories?
Follow these steps to mute someone's stories on Snapchat:
Open the Snapchat app on your mobile device.
Tap the chat icon at the bottom or swipe right on your screen.
Scroll down to the profile you want to mute stories of and tap its bitmoji.
On their profile page, tap on the three dots in the top right corner.
Select "Story Settings."
Turn on the "Mute Story" toggle.
Confirm by tapping "Mute."
Please note that you can similarly unmute someone's stories by turning the toggle switch off next to "Mute Story" in "Story Settings."
What Does Unsubscribing a Story Mean?
The Subscription button is available for people who are Snapchat Creators and have Public Profiles.
If you want to keep up with the latest on influencers, celebrities, or brands, you can subscribe to their content. It works precisely like a YouTube subscription. By subscribing to any account, you follow them and get their stories in the separate subscriptions section.
You can subscribe by viewing their stories and long-pressing to unlock the Subscribe option. Similarly, you can also unsubscribe the same way.
You can also check new stories to subscribe to on the Discover page on your home screens.  
Conclusion
If you find some friends sharing unbearable content on Snapchat stories or any group sharing stuff that no longer intrigues you, you can mute their stories.
You can mute or unmute stories of any account by turning the toggle on/off next to the 'Mute Story' option in the Story setting of your friend's account.
It is the easiest way that you can employ to get rid of toxic/irritating/cringe/boring content on Snapchat.