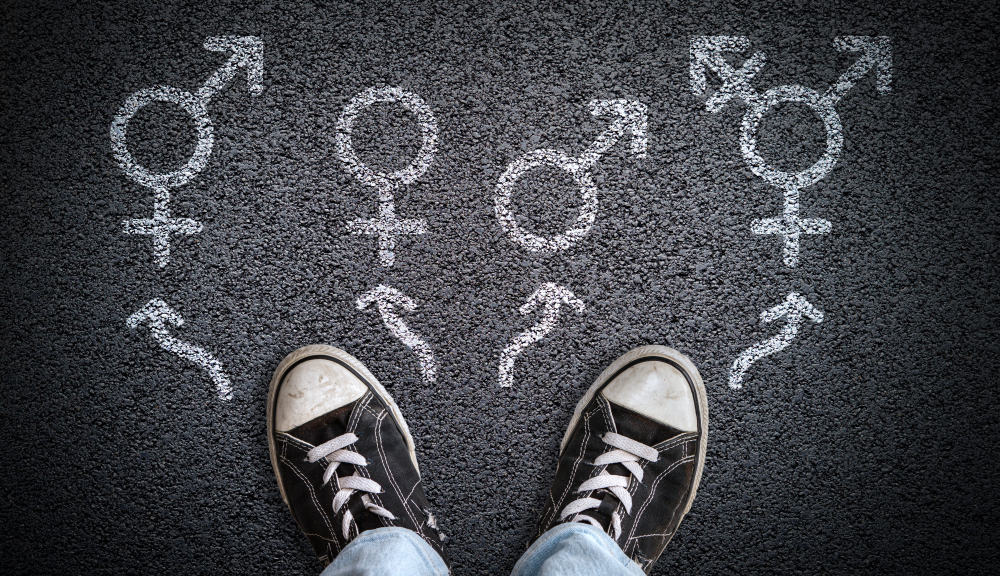 As a social media creator, being curious about your audience is natural.
While it is motivating to see the likes, comments, followers, and shares, knowing more about your audience can help you produce better content.
Not only does it give creators a human connection with their fans, but it also allows them to understand their preferences and make better-suited content for them.
So, how can you check the gender of your followers on TikTok?
An online audience is difficult to engage but not so challenging to analyze. Thus, finding the gender of your followers on TikTok is a straightforward task that can be done using the TikTok app itself or a third-party app.
You can find your followers' gender and other primary details with a few clicks on the TikTok app or a third-party analytics tool. We recommend using TikTok as it provides the information without breaching your privacy.
General Gender Ratio of TikTok Users
By the end of 2021, TikTok had reached 1 billion users. According to a study by Statista, 57% of TikTok users are female.
The remaining 43% are male users. Keep in mind that the study does not recognize any other gender.
Should You Believe These Statistics?
The massively popular app does not ask its users for their gender while gathering their private data for setting up their accounts. So how is this data found?
You should take this data with a grain of salt. Since the app does not expressly ask its users their gender, such analytics are based on assumptions.
Users are assumed to be a particular gender based on the content viewed by them.
It means that this data is far from accurate, as preferences and gender are not necessarily overlapping.
However, TikTok does have the option to add your preferred pronouns to your profile.
While this may not give the most accurate answer to your quest for finding your audience's gender, it is a relatively more precise step in the direction that may be the basis of such data analytics.
How To Find Your TikTok Followers' Gender Using TikTok?
If you wish to find your audience's gender, you can use the inbuilt analytics feature on TikTok. To use this method, upgrade your account to a TikTok Pro/Business account.
It is a free-of-cost upgrade.
Step #1: Switch to Pro Account
To switch to a TikTok Pro account, follow these steps:
Launch the TikTok app.
Tap on the "Profile" tab in the bottom right corner.
Tap the hamburger menu icon in the top right corner and select "Settings and privacy."
Tap on "Account."
It will lead to the next page, where you have to tap on "Switch to Business Account."
Choose your account's category and tap "Next."
Tap "Next," and it's done.
You now have a TikTok Business account!
Step #2: Access TikTok Analytics
Use your TikTok Business account to find your account analytics. It includes your audience details.
The steps for the same are listed below:
Launch the TikTok app on your phone.
Go to your profile on the app.
Tap the hamburger menu icon in the top right corner.
You will now have access to the Creators or Business suite; select it. Now choose "Analytics."
Select the "Followers" tab at the top.
It automatically opens up a pie chart representing your audience's gender division.
How To Find TikTok Follower Analytics Using Third-Party Apps?
Before TikTok had a feature to fulfill the requirement, third-party apps were used to find audience-related data. They provide access to more analytics related to your posts, engagement, and followers.
Some services are free, while others are paid.
These services are based on assumptions. However, there is an additional concern.
You need to provide your account details for them to draw data. It puts your privacy at risk and often leads to privacy breaches.
We do not recommend using services that request access to your login details.
Conclusion
Finding your audience's gender may help make better content and improve engagement.
However, irrespective of the method used, such data is unreliable.
Moreover, it cannot be believed since it is based on assumptions.
Nevertheless, these figures can be used as a general guideline to keep in mind while making content.
So, we recommend TikTok's inbuilt tool over any external service provider if you want to use such services.