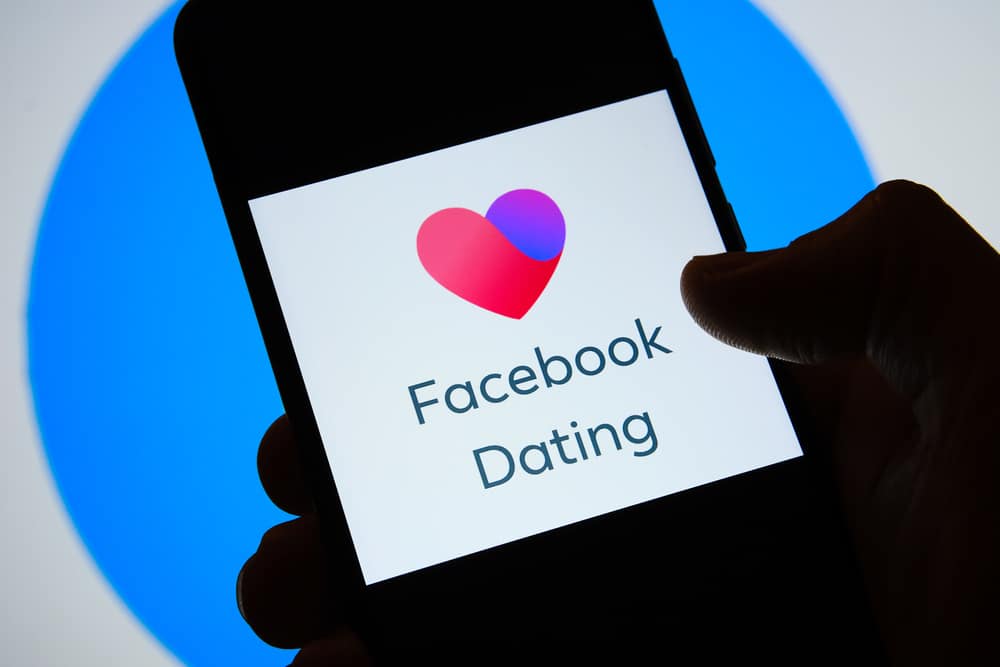 The Facebook dating feature has recently been introduced, and it's hardly trending outside the USA. However, It's another addition to the ever-expanding meta and the quest for digitalization. So if you happen to come across issues and can't access the feature correctly, then there are a few reasons for it.
Facebook Dating might not be working for you because:
1. You're underage.
2. Facebook Dating isn't available in your country.
3. You have a weak network connection.
4. You've disabled the notifications.
5. Your account has not been in 'good standing' for 30 days.
If you want to figure out what's causing the feature not to work and want to fix it, we've got a few solutions to help you access Facebook dating and ensure that it runs smoothly.
How Can You Enable Facebook Dating?
To begin with, we need to make sure that your Facebook dating feature is enabled. Because if it's not, that might be preventing you from using it.
Here are some steps that can help you enable Facebook dating:
Open your Facebook app.
Once opened, look for the menu (three dots).
Then look for the heart sign.
Tap on the heart sign to begin dating.
Why Don't Many People Use Facebook Dating?
Some people don't prefer the Facebook Dating Service, and here are a couple of reasons why:
If you don't already have Facebook, you need to sign up and wait for 30 days to use the dating feature.
Some people prefer having separate sites for their personal information and their dating life, but Facebook merges both into one.
Facebook dating doesn't promote mutual matching, and people can get messages from people they don't like.
Many people don't have access to or knowledge about Facebook dating since the feature is currently available in limited countries only.
Requirements for Using Facebook Dating
The requirements for this dating feature are:
You're 18 years or above.
You have a Facebook account in 'good standing' for at least 30 days.
You're in a country where Facebook dating is available.
Find your country in the list of countries with access to Facebook dating. If you meet these requirements but are still struggling to use the feature, check out these seven tips to get it working.
7 Ways To Fix the Error
Here are seven quick solutions to get your Facebook dating feature working fast!
Update Your Facebook App
A lot of times, people forget to update their applications, which can often be the reason you're unable to use certain features. The outdated version is probably the problem, and by updating your Facebook app, you should be able to access the dating feature.
Once you've updated the Facebook app, check again to see if the feature is working, or you can try another solution.
Make Sure Your Internet is Working Properly
Good internet is crucial for online applications to work properly. Start by:
The classic on and off method. Try it on your wifi router.
Talk to your Wifi provider if it continues to be inefficient.
Try switching on airplane mode for a couple of seconds.
If none of these work, then try using your mobile data.
Check Your Location (or Use a VPN)
To make sure the feature works smoothly, you need to turn the location on for Facebook; this will let the app detect your location and match you to people near you. To do this, you can:
Go to your phone's settings.
Look for applications.
Choose Facebook.
Allow it to access your location.
Check to see if the feature works or not.
Here's a quick hack if you face location problems while using Facebook dating. Change your location features or use a VPN.
If you want to change your location so that the dating feature becomes accessible, then you can try a VPN. By using VPN, you will be able to change your location on Facebook to anywhere you want.
This can help you meet people outside of your area or somewhere completely different in the world if that's what you're looking for.
Turn Your Facebook Notifications On
Sometimes when you've disabled the app notifications, it can leave you oblivious to updates. The same can be with the dating feature; you might just not be getting the updates, so the first thing you need to do is enable the notifications.
If you want to turn on the notifications, then:
Go to settings.
Look for notifications.
Choose the Facebook app.
Turn on notifications for it.
Once your notifications are on, you should get all the updates on your dating life.
Try Restarting Your Phone
Try the classic on and off method again. This time, try it on your phone.
By restarting your phone, you clear out the RAM, and it refreshes your running apps. Restarting your phone helps get it back on track if it's lost. It's like how you might know the way to your street from a specific point if you're lost.
Download Your Facebook App Again
If nothing else seems to work, you might as well delete the Facebook app and try downloading it again.
Because if there's a bug, the chances are that it shouldn't be there when you reinstall the application.
Communicate Your Problem to the Facebook Support Team
When no other solution works for you, then there's only one thing left for you to do. Talk to the Facebook Support team. Their sole job is to help users have a very smooth experience, so if you're struggling with the dating feature, they have the proper expertise to help you.
Once you contact them, be sure to explain your problem accurately so they can sort it out for you.
Endnote
Dating apps have matched millions of soulmates together, and it has connected so many people that otherwise may have never met.
You don't need to worry if your Facebook dating is glitching. There could be multiple reasons behind the fault, and most of them can be quickly solved as long as you meet the requirements.
Make sure to create a profile that reflects your true personality to increase your chances of meeting your soulmate. Stay safe and happy matching!