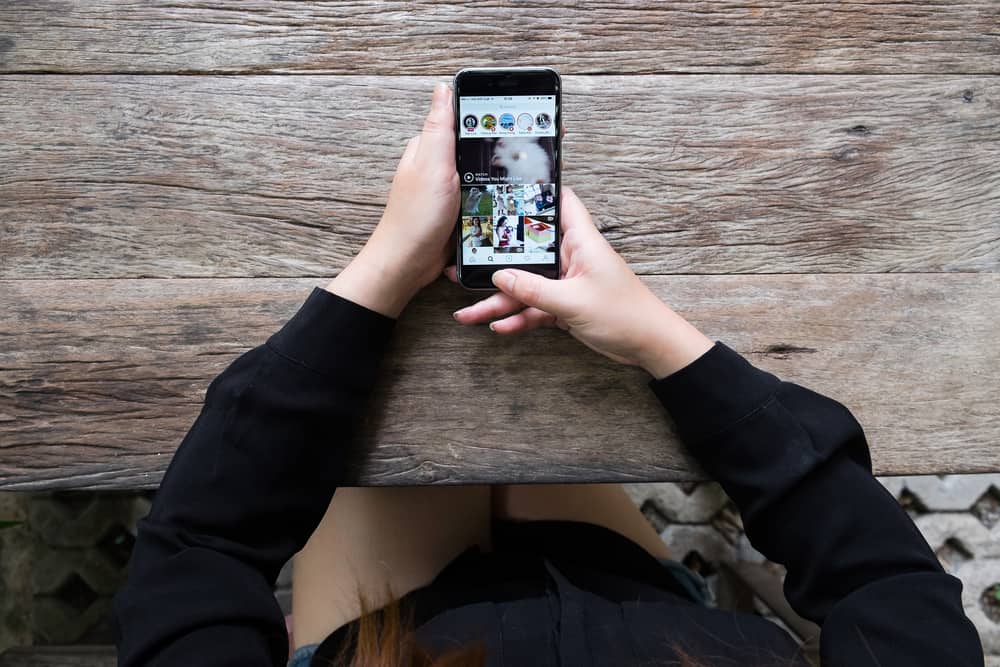 Instagram has provided new ways for content creators and businesses to grow their businesses better with Instagram.
Branded content is a new feature on Instagram adopted from Facebook that has enabled many businesses to sell their products and draw more traffic from content creators.
If you are wondering how branded content works on Instagram, stick around to learn more details regarding the topic!
Branded content on Instagram is any content a creator posts on his timeline after being compensated through anything of value. Compensation can be in terms of money or free goods. When creators want to post branded content, they must tag the relevant brand or business partner, no matter where they post the content.
Many users have confused branded content with ads on Instagram, but the two are different things. This post has explained branded content on Instagram and why any business may want to use branded content. Moreover, the post has explained who is eligible for branded content and how you can use it. Let's get started!
What is Branded Content on Instagram?
Branded content is any content a creator has been compensated for through money or free goods. Provided a content creator has received something of value to post some content, the content is regarded as "Branded Content".
According to Instagram's terms of use, any content creator posting branded content must tag the brand or business partner, no matter if they are posting from their personal or business account.
You must note the following things regarding branded content:
When you tag a business partner on any posts, people will see "Paid Partnership with Business Partner" above the post.
Branded content is different from Instagram ads.
If a content creator allows you to promote their content, you can create branded content ads in the Ads Manager.
Why is It Important to Use Branded Content on Instagram?
Branded content is a new way of reaching new followers and getting your services or goods to new people.
As a business, using branded content will help your business in the following ways.
Get More Influence
Instagram is recognized for having many people following celebrities and influencers.
If you can use creators who are celebrities, there is a high chance of people starting to use your goods and services because of the influence creators may have.
Increase Your Brand's Trust
When creators help you market your services and goods, they help you increase people's trust in your products.
This becomes even more trusted when the creators indicate they have used your products themselves.
Expand Your Reach
Branded content can help your business reach new consumers when the creator allows you to create ads.
In such a case, you will have access to new users associated with the creators enabling you to expand your reach.
Build Partnerships with Creators
Branded content enables you to establish meaningful relationships with creators. Thus, it becomes easier to market your products in the future.
Who is Eligible for Branded Content on Instagram?
Instagram allows many people to post branded content on Instagram, provided they follow the policies for branded content on Instagram.
Some of the requirements to share branded content include the following:
Comply with all requirements regarding branded content policies and Instagram community guidelines.
Don't share fake news and misinformation using your account.
Have a creator or business account.
Don't hold government roles or be subject to government rules and ethics.
Have an established presence on Instagram with a considerable following.
How Branded Content Works on Instagram
Instagram allows creators to do branded content on their feeds, stories, reels, and live sessions. Additionally, before you do branded content, you must ensure the brand you are working with has a creator or business account.
How To Do Branded Content in Posts
If you want to create branded content on Instagram feed posts, progress as indicated below:
Make an Instagram post like you usually do.
Tap the "Next" option to add a video, photo, or filter.
Add a suitable caption.
Toggle the "Add paid partnership label" to "on".
Tap on "Add brand partners" and enter the brand's username.
Click the "Done" option.
Tap the "Share" option.
If you want to allow the advertisers to run ads with the post, ensure you toggle the "Allow brand partner to promote" option to "on".
How To Do Branded Content on Instagram Stories
Create an Instagram Story like you usually do.
Click on the tag icon.
Select the "Add Brand partners" or "Add Paid Partnership" options.
Search for the brand you are advertising for.
Click on the brand username to add them.
Click on "Done", then select the "Share" button.
Conclusion
Instagram-branded content is a new way for businesses to reach a new audience and expand their reach.
If you still don't know what branded content is on Instagram, read this guide for more insights and take your business to another level!