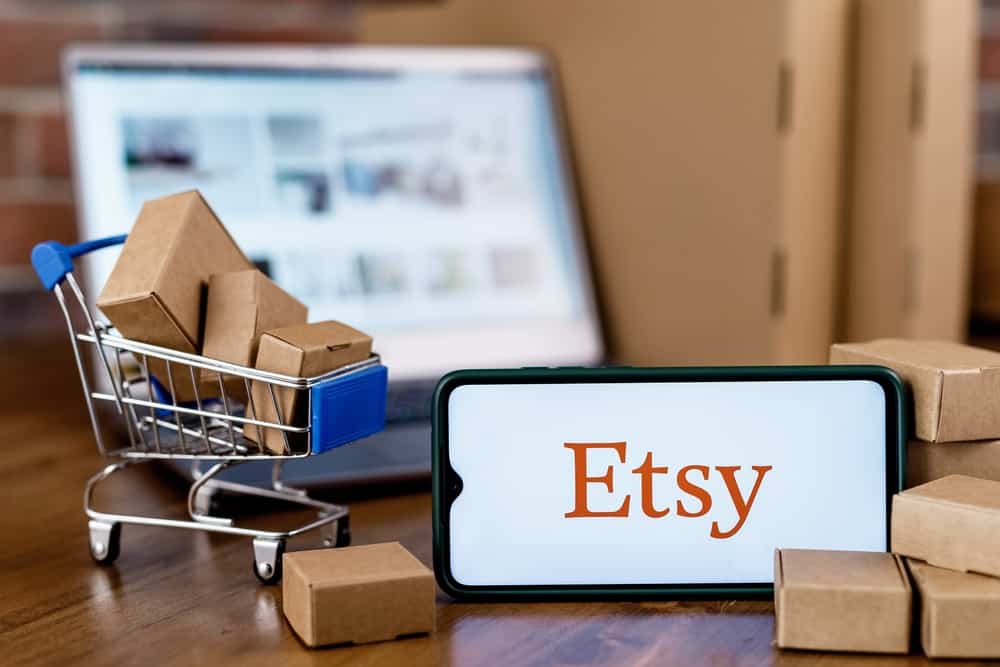 Instagram is a social site for boosting businesses via photos and videos. Likewise, Etsy is an e-commerce website specializing in handmade or vintage items. Do you want to promote your Etsy shop on Instagram? Adding a link to your Etsy store in your Instagram bio is a great way to help people find and buy from you.
In general, adding your Etsy link to your Instagram bio is easy. You can do this on your mobile app or the webpage. It is even possible to add many links to your IG bio using third-party platforms. The only challenging part can be the link to add or where to make it visible and accessible.
IG was founded in 2010 and has become one of the world's most popular social media platforms. Today, it's used by over 800 million people worldwide every month, making it a perfect place for promotion. People use Instagram for anything, which includes driving sales to Etsy shops.
This guide will guide you through how to add an Etsy link to your Instagram bio. Read till the end to understand each step and not miss a way out!
Step-by-Step Guide on How To Add Etsy Link to Instagram Bio
Getting social media sites to work the way you want has always been challenging. But in recent days, Instagram has given users more trouble than usual. More recently, some users have tried to add links to Instagram bios and find that those links don't work as expected. Users have been baffled by this issue and are unsure what steps to take to fix it.
You need not worry again about finding ways to sort the issue again. This article is the perfect solution to adding Etsy links to your bio. In this section, we will discuss two ways to add links that'll work to your bio with both mobile app and PC.
Method #1: Adding a Single Etsy Link
This method is effortless, and you can achieve it with just a few clicks. But with this method, users can barely make a direct purchase of your product. Regardless, it helps you get your link to your bio while making it accessible. This implies that, when you use this method, users can click it on your bio and get redirected to the product's or shop's page.
Here's how to add an Etsy link to your Instagram bio on both PC and App:
Go to Etsy, and click on Share to copy the link to the product or shop.
Launch your IG app or use the webpage and log in to access your account.
Locate your profile icon and tap on it to access your profile page.
TapTap on the Edit profile button on your profile page.
In the Add link section, input the product or shop link copied from Etsy.
Click on the checkmark button at the top right corner to save the activity.
Once you save the progress, the link becomes visible and accessible on your bio. Users can then input details to buy any products at the shop. You can also repeat the same process if you wish to change the product on your bio. This happens when cases of flash sales, promos, and many more ends.
Method #2: Adding Multiple Etsy Links to Bio
This method is like the previous one we discussed. The only advancement in this is that you get to add more than one link. But, this isn't directly possible, and you must use a third-party web page to achieve this. The webpage you will use is Linktree, and it lets you create a single link for several web pages.
Here's how to add Etsy links to your Instagram bio using Linktree:
Go to Etsy, find all the products, and copy each link.
Go to Linktree, create an account and add new links.
Add each product link you copied from Etsy as new links.
Find My Linktree, and click on Share to Copy the account link.
Tap on "Copy," then open your Instagram app or go to the webpage.
Locate your profile icon and tap on it to access your profile page.
Click the edit profile button on your profile page, and find the Add link section.
Paste the My Linktree link you copied and tap the checkmark button to save the changes.
As you can see, the similarities between this method and the first one are that you'll add both links to your bio as a website. This method only involves you accessing more than an Etsy link. Since Instagram allows just one link on your bio, this method is ideal. Don't forget you can always go to your Linktree account to change or add more links and switch links on and off.
Conclusion
There are various reasons why links may not function on Instagram for you. One thing to remember is that Instagram does not permit some links on your bio. You'll most likely receive an error notice if the link isn't allowed. It may be due to some violation or other reasons, but if you use the methods above, the link will be live on your bio.