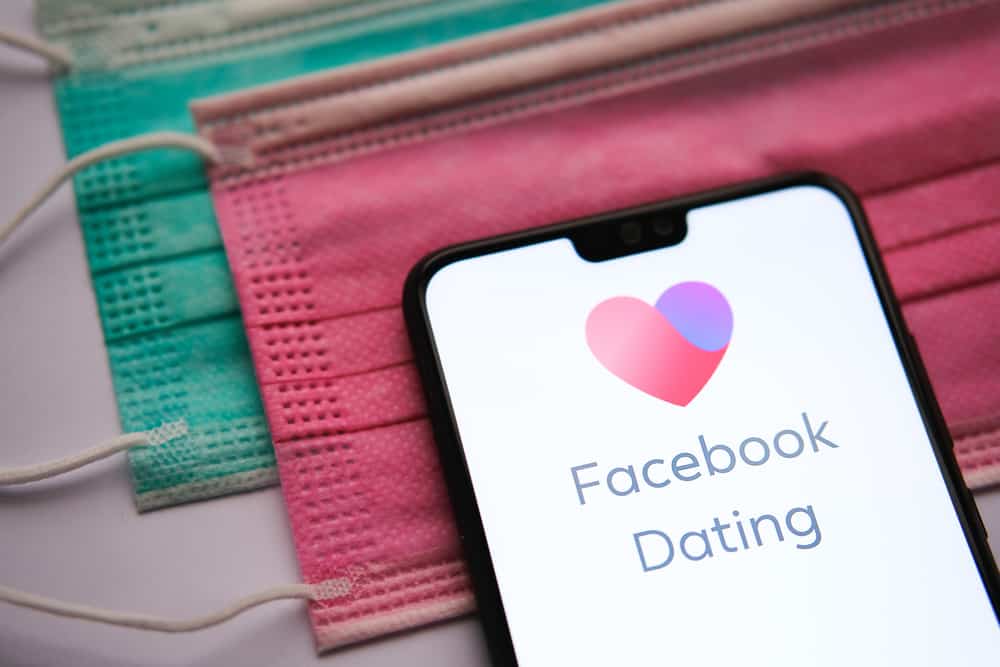 There is more to Facebook than catching up with your friends and liking their posts. You can find love on Facebook, thanks to Facebook Dating.
The new feature relies on your location to search for possible dates within a 100-mile radius. Furthermore, it filters the dates based on your characteristics and personal details. You've probably used it already and looking for a way to expound your area for new dates, right?
Well, that's possible. Facebook Dating allows adding a different location to search for new dates; if you are lucky, the new location can charm your heart. So, how can I change the location on Facebook Dating? Facebook offers an official and simplified way of doing it from the profile. You can update to a new location and save the changes.
We'll cover what Facebook Dating is, how to change your location, remove a location, and highlight other options for changing location on Facebook Dating. Besides, we will cover reasons why changing the location is worth it and conclude by discussing users' questions regarding Facebook Dating. Stick around!
What Is Facebook Dating?
Do you love new dates? Or perhaps you are trying to catch up with a random person in your area?
There is a solution for that involving using Facebook Dating. Facebook announced Facebook Dating in 2018, and true to its word, it revolutionized the dating world.
Using this feature, you can set your location, and based on your details, such as age, it will search for dates around you. It has a 100-mile radius, and anyone in range can connect with you, and that's how you get your date.
Official Way to Change Location on Facebook Dating
Facebook offers an official way to change your location on Facebook Dating, giving you room to try your luck and spread your dating wings. The feature is helpful when traveling as you can search for random people based on your current location and hook up, if lucky.
To change your location, follow the steps below:
Open Facebook Dating.
Click on the profile icon, then choose "Edit".
Search and add your "Dating Location".
Choose the "Update Dating Location" and click on it.
Save the changes to update the location.
Facebook permits adding two additional locations to your Facebook Dating. You may need to add more locations when traveling based on your current position. The good news is that you can remove a set location, giving you room to add a new one.
To remove a location on Facebook Dating, follow the steps below:
Open and log into your Facebook account.
Click the menu icon with three lines and tap on "Facebook Dating".
Click on "Profile" and click the "Edit".
Click "Dating Location", then tap on the trash icon next to the location you wish to remove.
Bingo! The location is successfully removed, and you can add a new one.
Why Change Facebook Dating Location?
As noted, Facebook Dating searches for possible dates around you within a given radius. The search is based on the location added to your profile.
What if the current location is not where you are currently? Like a case where you moved to a new city, what then?
It gets better since Facebook allows updating your location, and once you do so, you will get to explore dates around you. Also, if you love exploring random matches in new places, updating your location is the best way to go about it. Luckily, Facebook has simplified the process to suit everyone's needs.
Other Ways of Changing Location on Facebook Dating
The first and recommended method of updating your location is to use the official way provided by Facebook, which we covered earlier. However, that's not your only option. There are three other options you can try.
VPN
A Virtual Private Network (VPN) encrypts network traffic and masks your IP address. If you use a VPN with your device, you can change your IP address to a new location. Therefore, Facebook will think you are in the set location, which is not the case. You can update Facebook Dating to match the new area.
GPS-Changing Apps
Multiple apps claim to enable users to change their location. An online search gives a list of the apps to try. Some are free, and others are paid for. It all depends on your preference. Check them out.
Proxy
You can change your location using a VPN or a Proxy server. Connecting your device to a Proxy server will change its location and set it to that defined in the Proxy server, masking your true location. Like a VPN, you can use this to your advantage to update your location on Facebook Dating.
Conclusion
Facebook Dating is ideal for linking users to potential and random dates based on location and personality. Some have found love using the feature, and it all comes back to your location.
We've covered ways to change your location, and the most recommended option is to use the official method provided by Facebook. The others can work, but they may involve more hassle. All the same, feel free to try them out.
Frequently Asked Questions
Can I change my Facebook Dating location?
Yes, you can. Navigate to your profile, and under the "Edit" section, look for location and search for a new one to use. Once added, save the changes, and that's it. You now have a new location to use.
Can a VPN mask my location using Facebook Dating?
Yes, it can. Once you hide your true location, you can update the location on Facebook Dating and trick it that you've moved to the set location, which is not the case.
How can I know if my friend uses Facebook Dating?
There is no specific way for that. However, you can try to use Facebook Dating when in close range with that person, and hopefully, Facebook Dating will suggest the friend as a possible date. Alternatively, ask them directly or check their phone's notification. They may give you a hint.