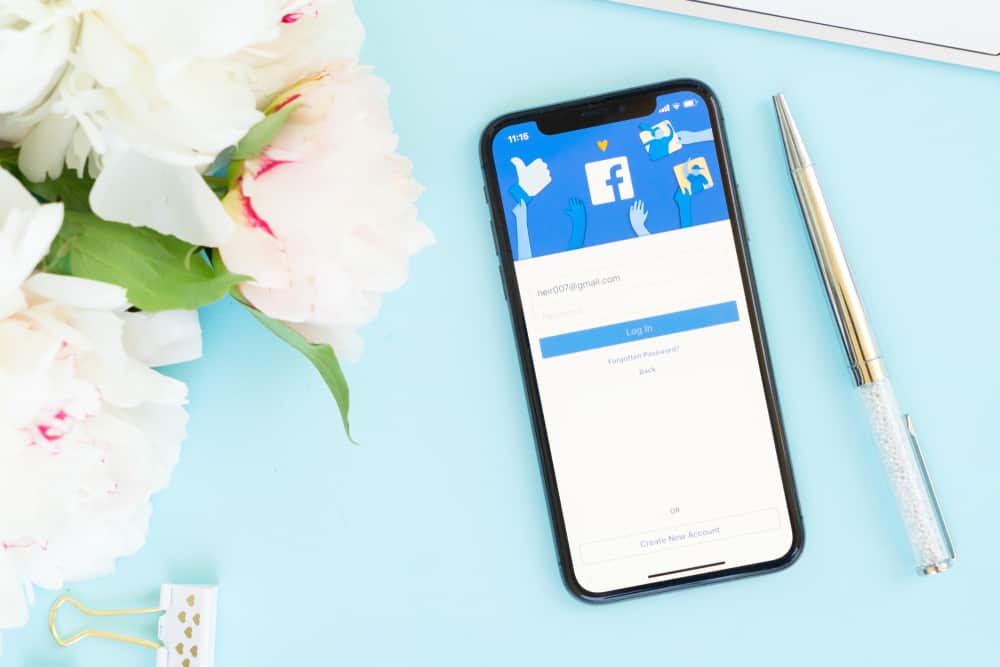 Facebook has always aspired to bring people together and create meaningful relationships among them. Its many features have been a testament to that. It always aims to make you feel more connected and closer to your family, friends, and acquaintances.
To express how you feel about any content in a more meaningful and personalized manner, Facebook introduced different reactions in extension to the traditional like button.
In 2016, Facebook introduced a temporary little purple flower reaction. Users back then could react to this on any post, comment, or picture. Later, to mark Mother's Day in 2017, Facebook temporarily reintroduced this reaction.
The flower reaction on Facebook indicates that you are grateful to someone, especially your mother. The company introduced this reaction temporarily to commemorate Mother's Day and later discontinued it. You could access it like all other Facebook reactions by long-pressing the like button below any post, picture, or comment.
So, let's learn more about the flower on Facebook.
Little Purple Flower Reaction on Facebook
Facebook, in 2016 and then 2017, introduced a little purple flower reaction for users. The social media platform giant introduced this reaction to commemorate Mother's Day, celebrated in more than 80 countries.
The true intention behind this reaction was to help people tell their mothers or anyone how grateful they were.
With this little purple reaction, you could tell your mother that you were thankful to them for keeping up with your tantrums for many years. Or perhaps show your gratitude for her roasted chicken.
The point was to show your appreciation with this little flower reaction to someone's post, picture, or comment.
Like button was the OG reaction of Facebook, introduced in 2009.
Facebook introduced other reactions (Love, Haha, Wow, Sad and Angry) to the like button in February 2016. The company claimed it conducted various research before rolling out all reactions globally.
Facebook formulated new reactions after extensive research through focus groups, surveys, and studying people's comments on different posts, pictures, and their top-used stickers and emoticons.
The little purple flower appeared next to other reactions (Like, love, sad, haha, wow, and angry).
So, with this flower, you could show gratitude to someone on their post, picture, comment, or wall. That was highly perceptive of Facebook, which thought sending digital flowers rather than real ones was better to save time.
However, we always encourage you to go for the real ones if possible.
With this little purple flower, Facebook also tested the waters, as stated: "In honor of Mother's Day, we are testing the ability for people in a few markets to leave a flower reaction."
It was the first time Facebook introduced any temporary custom reaction to mark something momentous. It did continue this tradition for some time and later dropped the idea altogether.
The flower reaction vanished into thin air as soon as Mother's Day ended and never made it back after 2017.
Bouquet Emoji on Facebook
This emoticon is another way to show how much someone means to you. This emoji is your digital flower bouquet that reflects your love, appreciation, or romantic gesture for someone.
Other Temporary Reactions on Facebook
To celebrate the 50th anniversary of Star Trek, Facebook introduced custom Star Trek-themed reactions.
Facebook gave a Star Trek makeover to its existing ones.
The company introduced temporary Star Trek reactions with sparkly thumbs-up (Like), Vulcan salute (Love), Captain Kirk (Haha), Spock (Wow), Geordi (Sad), and a Klingon (Angry).
Facebook offered Star Trek-themed customized frames and reactions for a limited time to avid Star Trek fans in the United States and Canada.
Facebook also wanted to introduce pride custom reactions to celebrate pride month. Which it later decided not to.
In fact, Facebook decided to stop issuing any new custom reactions for any major holidays. Now, Facebook focuses on different frames for profiles to mark any special occasion.
Conclusion
Digital flowers and emoticons tried to replace hand-written notes and handpicked bouquets and have not achieved quite a success.
Facebook hopped on the trend and introduced its little purple flower reaction in 2016, then relaunched it in 2017 to commemorate Mother's Day.
The reaction was available on Facebook with other reactions (Like, Love, Sad, Wow, Angry & Haha). It was meant to show how much you were grateful to a person, especially your mother.
The reaction did not quite make it to the permanent reactions. Facebook discontinued it after Mother's Day holiday was over.