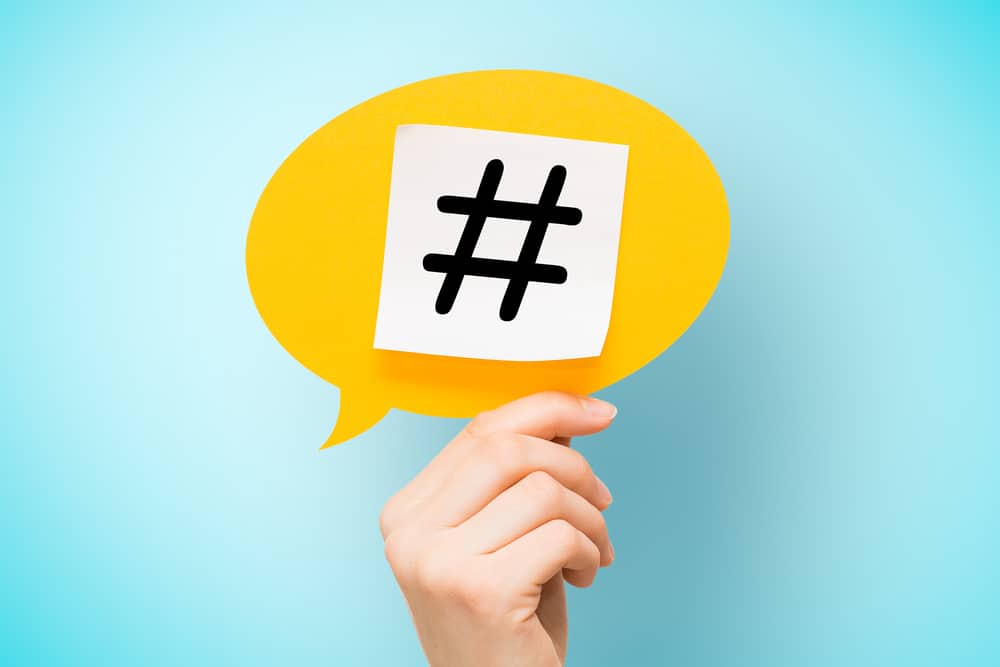 Have you lately been seeing a lot of words like "#happy," "#justiceforjohnnydepp," or "#amberheard" on Facebook? What is this "#" sign that everyone uses for their Facebook posts? Should you start using it too?
"#" on Facebook means a hashtag that you use to make your posts easily searchable. It would be best if you used it on your public posts to join a trending topic or discussion.
Here are all the facts you need to know about the use of hashtags and the rules of it.
What Exactly Does "#" Mean on Facebook?
"#" on Facebook simply means a hashtag – a feature that has been on Facebook since 2013. However, Facebook has revived this feature and started popularizing it again in 2020.
When you click on or search for a hashtag, you can see all the public content posted with that keyword. If you want to join the discussion and make it easier for others to find your content, use that hashtag on your post.
As such, the use of hashtags on Facebook is a lot similar to their use on Instagram and Snapchat.
Do Not Overuse Hashtags on Facebook
Facebook has no limits on the number of hashtags you can use for each post. However, this has made people use tens and twenties of hashtags for every post, which ultimately damages their post engagement. So, it is better to use not more than three to four hashtags for every post on Facebook.
How To Create and Use Hashtags on Facebook
You can use hashtags on your posts, group posts, and comments. Once you click on a hashtag on any post, it will redirect you to its feed. As such, each hashtag found on Facebook has a unique URL.
So, there are two steps to follow to create and use Facebook hashtags.
Step #1: Start Typing a Relevant Hashtag
To use hashtags on your post or comments, start typing a relevant word after the "#" symbol.
For instance, if you write #happy, you will get options like #happybirthday, #happyhour, or #HappyFathersDay.
Step #2: Choose Hashtags From the Available Options
Select a hashtag that feels the most relevant to your post. If you want to use more hashtags, keep using the "#" symbol, typing a word, and selecting one from the list that comes up.
Keep the Hashtags Relevant to the Post
The relevancy of the hashtag is the one thing many people get wrong. For instance, because #johnnydepp is trending on Facebook, you shouldn't use it below the picture of a bird. It will only make people turn away from your posts instead of leaving likes.
Which Hashtags To Use on Facebook?
For your posts, you can use any hashtag that seems relevant. You might have seen things like "2.6M posts" or "1M posts" written below each hashtag suggestion. These numbers are indicative of how many posts have made use of that hashtag.
Whether you choose a hashtag with "1M posts" or "1,000 posts" is up to your content. For instance, if you want to post about something trending in your local area, using a less popular hashtag is okay. After all, you mainly want people from your area to search and find your post.
You can also make your own hashtag to keep all your posts under one group. For example, make a hashtag like #AmyEats and keep all your food photos under it. Your friends and followers on Facebook will find it easier to search for your posts this way.
Endnote
"#" on Facebook is a hashtag that you can use to make your public posts easy to search and also to search other public posts on a topic. But make sure to limit hashtag usage to not more than three to four for each post or comment.
Frequently Asked Questions
Are hashtags useful on Facebook?
Yes, hashtags are useful on Facebook to increase your reach and audience engagement. They have been catching up lately and are yet to be as popular as on Instagram or Snapchat.
How many hashtags can I use on Facebook?
Though there are no limits to the number of hashtags you can use on Facebook, three to four hashtags are a reasonable number.
Would using hashtags make my profile public on Facebook?
Using hashtags does not make your profile public on Facebook. However, your profile has to be public for people to find your posts by searching for a hashtag.