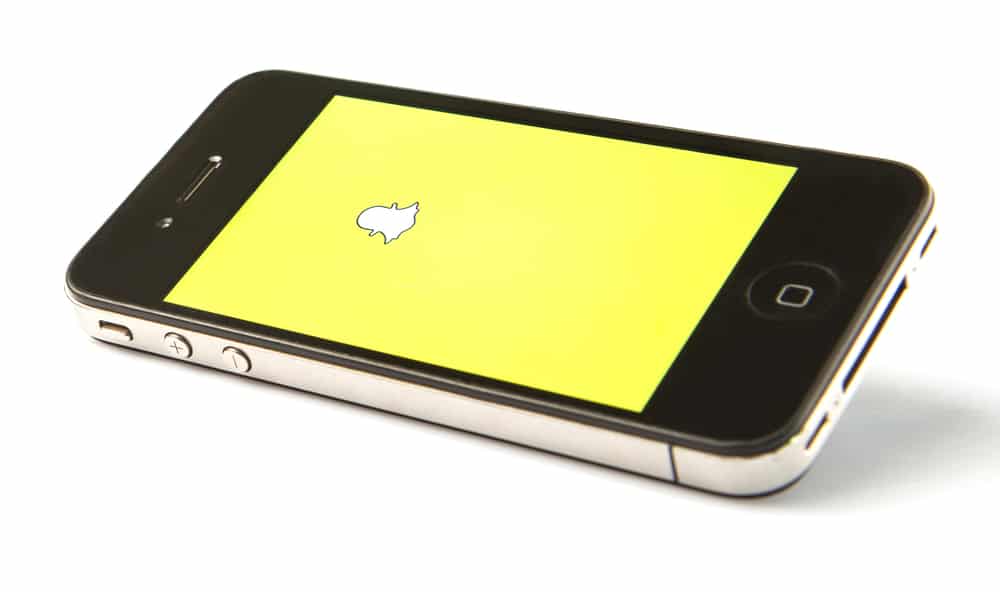 Snapchat is one of the most widely used social media platforms available on the internet. There are several reasons why it is so famous and widely known. But one of the main reasons is its camera filters. It lets its users take pictures or record videos using a wide range of different filters and effects.
People nowadays prefer using Snapchat over the built-in camera on their phones. It can be very frustrating to start facing issues like the Snapchat camera being zoomed in.
There could be multiple reasons behind the Snapchat camera zoomed-in issue. There could be a problem with your device, an internal issue with the Snapchat app, an issue while updating Snapchat, or the cache of Snapchat is full. To fix the problem, we must identify the reason behind that issue.
In this article, we will briefly discuss the possible reasons for the issue of the zoomed-in Snapchat camera and try to solve the problem using several different methods. So keep reading the article till the end for helpful information.
Why Is My Snapchat Camera Zoomed In?
If you are one of those people who use Snapchat to capture and record everything instead of using the phone's built-in camera, it can be very frustrating to face a problem like this while using the Snapchat camera. Using the Snapchat camera is fun and makes your photos look stunning and attractive because of its cool filters and effects.
If you are thinking that you are the only one having this problem, then the problem of the zoomed-in Snapchat camera is being faced by so many people. When we looked deep into the issue, we found some of the main reasons for this issue.
Reason #1: Device Problem
One of the main reasons behind this problem is the issue with the device itself. When there is an issue with your phone's camera, you will also face the issue with the Snapchat camera.
Either your phone's camera is not working correctly, or there is something wrong with the setting of your camera.
Reason #2: Internal Issue With Snapchat
If there isn't any problem with the device or its camera, there must be some bug in Snapchat causing this problem. When you download many third-party filters or effects, such a bug can also get into your Snapchat.
If you have connected your Snapchat account with a third-party website, this is also not a good thing and can cause the zoomed-in problem.
Reason #3: Issue With Snapchat Update
If Snapchat had a new update and updated it with an unstable connection or any other problem, it might have caused such a problem with the camera. Updating an app is necessary if you want it to work correctly and having a stable internet connection is very important for properly updating an app.
The most sent picture on Snapchat is the picture of drinks. According to recent statistics, 93% of users have sent a picture of their drink.
How To Fix Snapchat Camera Zoomed-In Issue
We understand how frustrating it can be if you cannot use the Snapchat camera if you take every picture using Snapchat. You can never get the same result from the original camera of the device because it doesn't contain such amazing filtres and lenses. To get this problem fixed, we have found some ways that might help you.
Solution #1: Check Internet Connection
Since Snapchat is an online platform, it is vital to have a stable internet connection to run it properly. If you have trouble with your internet connection, you will face problems like this.
Check your wifi connection and make sure you are connected to stable internet. If you still have this problem, restart your router or contact your Internet service provider.
Solution #2: Reinstall the Snapchat App
If you have a stable and high-speed internet connection but still face this problem, you can uninstall Snapchat from your device and install it again by downloading it from Google Play or App Store.
Reinstalling Snapchat might fix the issue of the zoomed-in camera. Reinstalling will clear all the cache and settings of the app.
Solutions #3: Update Phone Software
Make sure that the phone you are using has an up-to-date operating system. Having an outdated operating system also creates so many problems in several apps.
To make sure you are using updated software:
Go to "Settings," tap on "Software Update."
Now check if there is any new update or not.
It is magnificent if you are already using the latest version, but if there is an update, download and install it.
Last Words
Hopefully, now you have learned why your Snapchat camera is zoomed-in and what are the possible solution to fix this issue. Apply all the solutions mentioned above and see which one works for you. Get the Snapchat camera back to work and start taking stunning photos.