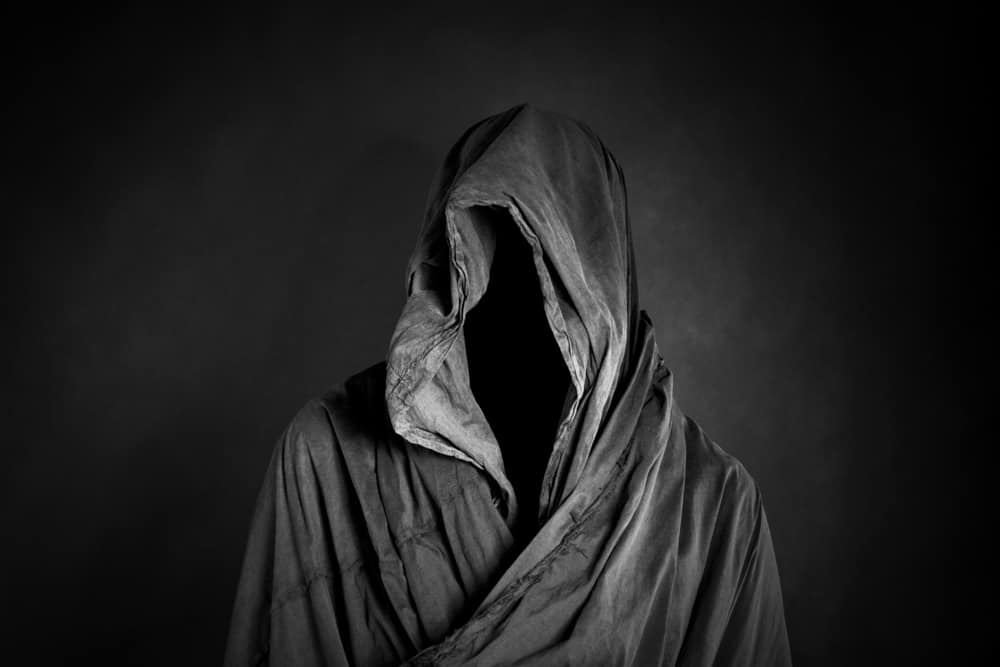 Snapchat, just after a year of its launch in 2011, became the "thing" and gave Facebook and Instagram a run for their money. Snapchat offered users a fresh new perspective on communication that mimics face-to-face interaction. The app allows its users to share messages and Snaps (as they call them) that self-destruct or disappear (forever without a trace).
Snapchat also became relevant to its younger audience due to its cool filters — I mean, who hasn't tried Dog with tongue out or flower crown filter? Even my mom used that filter. Similarly, with the story function, Snapchat allowed users for the first time to share whatever their hearts desire that disappears after 24 hours.
If you are interested in knowing more about cute little ghost faces, especially the black ghost one on Snapchat, then stick around!
A Little Homage to Snapchat
Once called Picaboo in 2011, Snapchat was an app developed by a couple of Standford students. The idea behind the app was to enable users to share their pictures that would vanish after some time instead of lingering till eternity (even the most embarrassing ones). 
Despite its novelty, the app took a year to take off. After a year, users started flooding the app (it hit 10 million active users one year after its launch). It became so relevant that Mark Zuckerberg even offered his money to buy it (he always tries to own relevant stuff).
TBH, Snapchat is a fun interactive app. There are so many reasons for its instant acceptance among millennials, and Gen Z. First reason was that all their parents were on Facebook and tagging them on embarrassing pictures (eye-rolls).
Then, you can share your messages, Snaps, and Stories with your friends and colleagues for an entire day, and everything after serving the purpose disappears. This feature kinda hit well with a younger audience — Facebook and Instagram even copied that. 
I can ramble more about Snapchat because there is so much stuff to talk about; ooh! How can I forget the Filters! Come on, don't deny that you have never used a dog with a hanging tongue filter ever!
Instead of rambling now, let us come to the main point — The Ghost Faces on Snapchat.
Ghosts on Snapchat — What Does Black Ghost on Snapchat Mean?
Snapchat has been expanding by leaps and bounds ever since its launch (200 million active users currently). Several things make this app more fun than other social media (I have discussed that above in my little homage). In 2016, the app introduced another interesting to notch up its game — Snapchat Ghosts.
TBH, nobody knows the true meaning of these cute little ghosts. The Snapchat makers have not issued any information manuals on them. However, the internet armies have presented their renditions of their supposed meanings.
How To See These Snapchat Ghosts?
Before diving into the meaning, first, you need to know how to see these ghosts (it sounds as if we are trying to summon the actual ghost, LOL!).
The steps are as follows:
Open the app (Snapchat, of course!).
Find the ghost icon in the top left corner (or Bitmoji, if you have one).
Click the "My Friends" option.
On your friend list, along with friends, all the Ghosts will appear.
These ghosts will show what kind of relationship you have with each people in your contacts.
*Please note that Snapchat ghosts will only appear to users who have no Bitmoji.
The Meaning of Black Snapchat Ghost
The black Snapchat is different from other Snapchat ghosts — for starters, it is black, unlike others in white. Then secondly, it is challenging to interpret, unlike others like with heart eyes or angry or giggly ones (which are pretty straightforward).
Depending on the context, the Black Snapchat Ghost can mean that the user has covered their camera, thereby is a Selfie Ghost, and thus cannot be seen.
Similarly, it can also show that the user has said goodbye to his Snapchat account by deleting it (what is he even doing now?) or simply is unavailable (inactive). Now, since he does not have a Snapchat account, therefore; he has gone into the realms of Darkness, hence the black ghost.
*Please note that the true meaning of this ghost depends on the context.
The Final Words
Snapchat has always been about living in the present moment instead of archiving memories like other social media platforms. It has always worked to make things unique and fun for its users. Every feature — from stories to snaps and now to Snapchat ghosts has added value to the overall user experience. 
So, open your Snapchat app right now and check out Ghosts on your Friend's List to know more about your relationship with each of your friends.