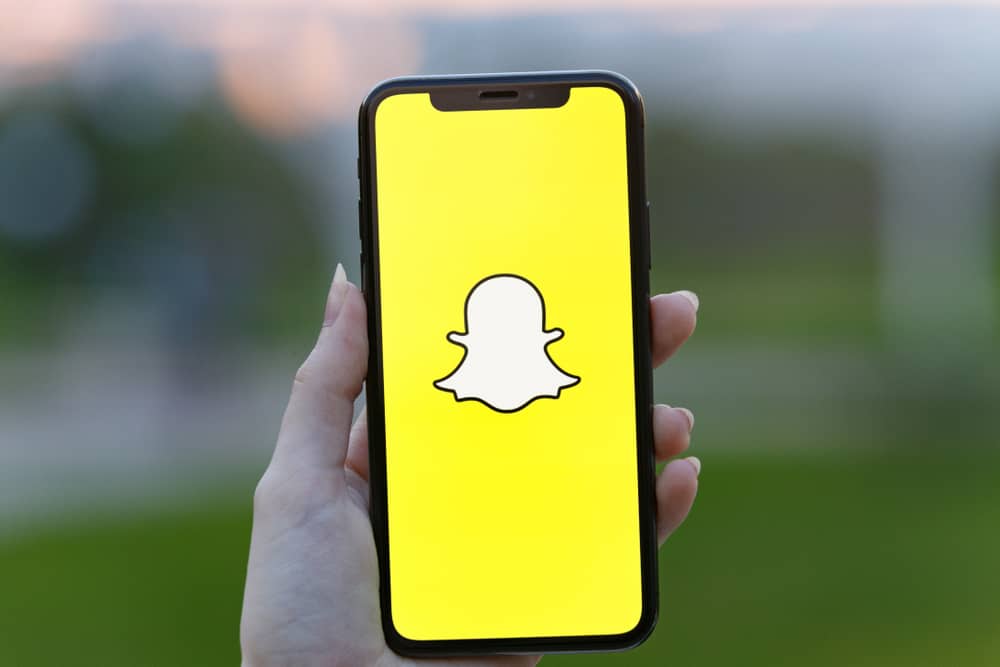 Snapchat rose from its "Picaboo" era and has kept the ball rolling. The app specifically gained popularity due to its ghost-like features. They came with fresh and innovative thoughts. The stories stayed no longer than 24 hours. Also, users could set their snap's time limit. Still, the users could never guess what Snapchat ghosts mean as the app's invention was out of the box.
Well, there's only one straight explanation. The Snapchat ghosts do not have any particular meaning. They just show your relationship with other Snapchat fellows. Many ghost moods hold different meanings. One ghost on Snapchat is dark. It comes with snap chatters who have disabled accounts.
Snapchat ghosts are well-acquainted with the theme of the social app. Still, they can stir up the users that "What do Snapchat ghosts mean?". Hence, you need to know more about the ins and outs of the app.
Have you recently downloaded Snapchat? Are you interested in learning the meaning of Snapchat ghosts? Then, scroll down; we've covered everything in detail!
Snapchat Ghosts
Snapchat came into existence in 2011. It was developed by a couple of Stanford University students. They brought the idea of "ghosting" in a fun way. The app lets the user explore people over the globe. Snapchat offers super security features as compared to other social portals.
The Snapchat logo was designed by its CEO Evan Spiegel himself. Hence, the white Ghost icon you see is his creation. You would be buffed to know that his inspiration was Ghostface Killah, a Wu-Tang Clan rapper.
You get notified the moment someone takes screenshots of your chat and stories. Where the apps give limitless exposure to the users, you even get password-protected images. Millennials and Gen Z have become the targeted audience of Snapchat. No one in the state has not used the famous "crown filter" and the "dogface".
How to Find Snapchat Ghost Faces?
In this section, we have shared a few steps to help you navigate the ghost faces on Snapchat. In case you're a newbie to Snapchat and don't know where the ghost faces are located, here's the way!
Launch Snapchat on your phone or get it from Apple App Store & Google Play Store.
Click on the ghost icon/Bitmoji at the left upper corner.
Scroll down and find "My Friends".
You'll see ghosts along with your friends.
There is a restriction to whether you can see Snapchat ghosts or not. If you have Snapchat Bitmoji, then you won't be able to view the ghosts. You can only see the Snapchat ghosts if you have not designed your Bitmoji.
This is how easily you can find Snapchat ghost faces. Now, let's get into the meanings of Snapchat ghosts. Head downwards!
What Are Snapchat Ghosts Meaning?
Have you been curious about what Snapchat ghosts mean? We have shared both ghost faces, why they appear, and their names below. Here's what you need to know!
Crying Ghost Face – when you haven't sent snaps in a long time.
Ghost Face with a glass – when you add someone to your list first.
Heart-eyed Ghost – when the other person appreciates you sending snaps.
Angry Ghost – when you fail to send snaps at the time.
Joyful Ghost – when your best friends like your snaps and pictures.
Shocked Ghost Face – when your friend finds your snaps shocking.
Impatient Ghost Face – friends are waiting for you to send snaps.
Ghost Face with a peace symbol – Friends wish the best for you.
Blue Bubblegum Ghost – your friend finds your pictures boring.
No way Ghost Face – your snap has made your friend go "OMG, no way".
Playful Ghost Face – your soulmate is looking forward to doing something with you.
Rock on a Ghost Face – encouraging you to send more snaps.
Ghost Face with tears – the ghost is "laughing out loud" at your snaps; they are funny.
IDK Ghost – your friend is confused.
Black Ghost Face – the Snapchat of your friend has been deactivated.
Nervous Ghost – your snaps have given mixed signals to your friends.
The Snapchat ghost faces show the expressions of your friends, not yours. These ghosts are representations of how your friends are liking your snaps and how they see your Snapchat activity.
This is everything we had in store for today. Now, the next time you see these ghost faces on Snapchat, you know what's going on!
Summary
We have listed all Snapchat ghost faces in this article. We hope that you have been guided to learn what Snapchat ghosts mean. Overall, these ghosts hold a similar meaning as the normal emojis. Just like you express your feelings through emoticons, these ghost faces indicate your friends' moods on Snapchat.
Head over to Snapchat to see what your friend's feelings are about you!