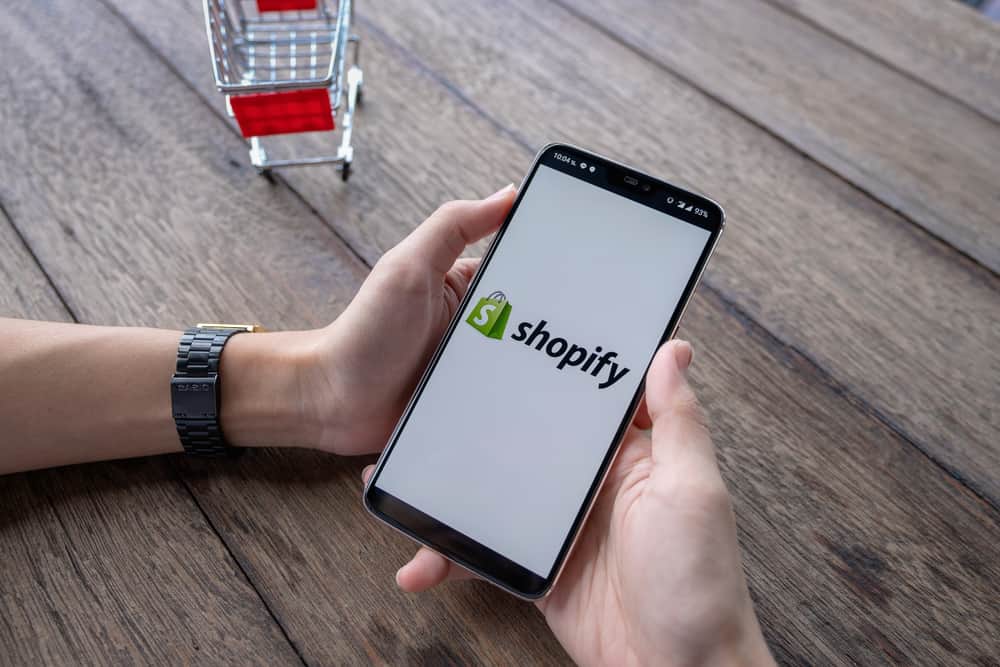 Instagram is the best social media platform for selling your products.
With Shopify, you can easily set up your store on Instagram and start selling with a few clicks.
Since many know about this but find it hard to set it up, we often come across the question of how to go about it.
In a real sense, you can set up your Shopify store to sell on Instagram with a few steps. But you must tick some boxes to ensure that Shopify approves your request. Also, you need to have a business Instagram account and ensure what you sell is a physical product. Likewise, you must create a Facebook Business account if you don't have one before.
Instagram is one of the perfect places to manage your business as an entrepreneur. With over 800 million monthly active users, Instagram helps businesses get more customers.
Shopify offers an easy way to create your store and sell on Instagram. It is a top e-commerce platform with over 500,000 stores in 190 countries worldwide.
This article will discuss how to sell on Instagram with Shopify. Without further ado, let's dive right into our full guide.
Step-by-Step Guide on How To Sell on Instagram With Shopify
Instagram Shopping is a new tool for small businesses that sell goods but have few followers. Contrary to the past, you may now use Instagram to publish links and drive traffic to a product page. Instagram Shopping allows you to do so and gives you a chance to label the goods as an image.
Customers can easily find the items by just tapping the images that open the online store and let users buy. But you must meet certain conditions before requesting to sell on Instagram with Shopify.
The most important requirement is that your company must sell physical goods.
Your Instagram account must be a business profile linked to a Facebook company page.
If you meet the requirements to request approval, the approval process will take 2-3 days. Below are the steps to get an approved Instagram shop.
Step #1: Set Up a Facebook Business Account
The Facebook business account is an essential tool that helps you manage your shop for both Facebook and Instagram.
To begin setting up your Facebook business account, open your web browser, go to business.facebook.com and click "Create Account".
Use the name of your Shopify store and the email you used to register when filling in the info to create an account.
Click "Next", fill in the store details, and click "Submit" when done.
You'll get a confirmation email which you need to verify on the email you just used to register.
Step #2: Link Your Facebook Page With the Business Account
The next thing is to link the store's Facebook page with the newly created business account.
You can do this on the "Business settings" page. But the store must have a Facebook page already. If it does not, head to your own Facebook account and create a new page with the store name.
So, to access the "Business settings" page, click "More tools" and "Ads Manager" on the business suite page.
Check the top right corner for the hamburger icon and click on it; you'll see the "Business settings".
On the "Business settings" page, click on the "Pages" button at the right sidebar.
Finally, click on "Add a page", type in the page's name and tap enter to confirm.
Step #3: Link Your Instagram to the Business Manager
Recall we said earlier that your IG account must be a business account. So ensure you make that possible before you link it with your Business Manager.
To do this, open the Instagram app, go to your profile, click "Settings", and then "Account". Finally, scroll down and tap on "Switch to Professional Account".
After switching to an Instagram Business account, you can head back to the Business manager's settings page.
Check the right sidebar for the "Instagram accounts" button and click on it. A popup shows which tells you to "Connect Your Professional Account". Click on it and log in to the IG account.
Step #4: Set Up Facebook Sales Channel on Shopify
You must set up your Facebook sales channel if you want to sell on Instagram with Shopify.
To do this, you must log on to your Shopify dashboard and click on the plus sign next to the sales channel. Scroll down to Facebook, then click on the plus sign at the front to take you to the Facebook channel dashboard.
On the Facebook channel dashboard, click on "Start setup" on the Facebook shop.
After that, click "Connect Account" and sign in to your personal Facebook to connect with your Shopify account.
After granting Shopify access to your Facebook business, the next thing is to connect with your business manager. Click on the drop-down and select your store name.
Also, you must connect your Facebook page and create a pixel. The last thing you must link to sell on Instagram is the Facebook commerce account.
Click on "Review terms", and click on "Accept terms". Finally, click "Finish Setup" to connect Shopify with your Facebook shop.
Step #5: Set Up Your Instagram Sales Channel on Shopify
This is the final step to selling on Instagram with Shopify, and you can do that on your Shopify dashboard.
Click on the completed Facebook shop, and you will see the Instagram shop option. Click on "Start setup" or "Continue setup" if you have started it earlier. Check that you have connected all the needed accounts.
There will be a green tick in front of all options, meaning you have supplied all the data you need.
Finally, press the "Request Approval" at the bottom of the page.
This takes a few days, up to 2 or 3 days, to get the approval of your store. But once you are approved, you will now have an Instagram storefront and will be able to sell on the platform.
Conclusion
If you follow the steps we discussed above, you will get an approved Shopify store on Instagram.
This can boost your sales, making it easier for customers to buy your product with a few clicks.
Once you complete the process and get approval, you can start selling on Instagram with Shopify.