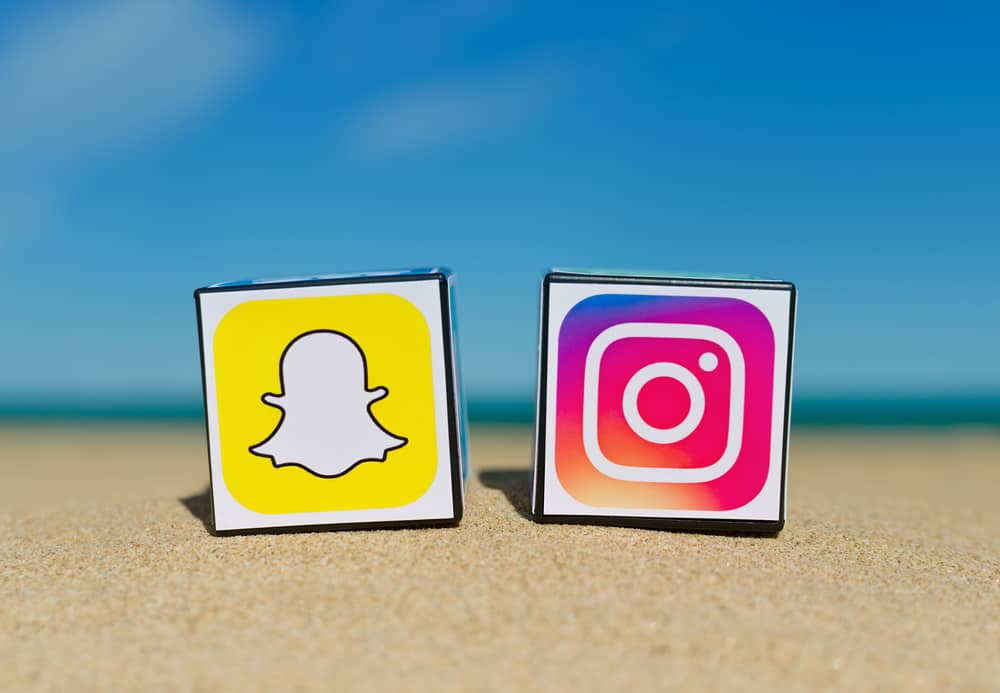 Since it is fascinating to use apps that have an expiration time with different amazing features, Snapchat has become the favorite app of many of us who use applications to share videos and pictures.
To keep up with Snapchat, Instagram decided to update itself and introduce "Instagram Stories", which allows users to share videos and pictures that are only visible for 24 hours. Even so, Instagram remains in second place since a lot of users share on "Instagram Stories" the stuff that they also share on their Snapchat accounts.
It is simple to share your Snapchat pictures and videos on Instagram. Even though the procedure seems rather drawn out and complex, all it takes is practice to get it right. It involves recording on Snapchat, downloading it, and then manually sharing it on Instagram Stories.
This article will take you through the steps to share your Snapchat snaps on your daily Instagram story.
Steps To Share Snapchat on Instagram
Step #1: Setup Snapchat
On your phone, download the Snapchat app, both the Google Play Store and the App Store have it.
After signing up, you will be directed to the main Snapchat interface, which displays the view captured by the device's camera.
Step #2: Make a Snap
It's time to take your snaps after creating your Snapchat account.
Launch the Snapchat app, frame your subject, and then press the bottom-right shooting circle to take a photo. Press and hold the camera button to record a video.
Step #3: Edit the Picture or Video
You can add text, drawings, emojis, and stickers to your snap after taking the picture or recording the video to make it more unique.
To edit, tap the pencil symbol in the top right corner of the screen.
Step #4: Save Snapchat Pictures or Videos
Select "Save" from the menu. It's an arrow symbol in the lower-left corner of the screen.
Step #5: Log in to Instagram
Let's look at how to share a snap on Instagram after discussing how to create it.
You must launch the Instagram app and log in.
Step #6: Share Your Snaps
You must press the camera icon in the top left to share your photo. After that, you can find your snap by touching the square symbol in the lower left corner or by swiping up with your finger.
To choose the snap, tap on it.
Finally, your followers can view your most recent snap in your stories by tapping the "Your Story" icon in the bottom left.
Conclusion
If you frequently use your Instagram and Snapchat accounts, try sharing distinctive content on each platform. Friends and others will be inspired to follow you on both platforms as a result.
After 24 hours, Instagram posts shared in the "Your Story" area are automatically removed. Post them like you normally would with any other Instagram photo or video if you need them to be available forever.
Frequently Asked Questions
Can an Instagram account be connected to a Snapchat account?
Snapchat filters and content are popular among users. Linking accounts would be the most practical approach to sharing said content. Connecting accounts would be fantastic, but platforms do not provide this option. In other words, you cannot link your Instagram account to your Snapchat account.
How can I upload a Snapchat story to Instagram?
You may either use an application like "Story Saver" to save the snap to your phone and then upload it as a photo on Instagram, or you can capture a screenshot of the snap and share it as a photo on Instagram.
How do I share my Snapchat profile with my Instagram followers?
You may either share a snapshot of your Snapchat profile with your Instagram followers or publish a link to it on your Instagram page to share it.
How do I find my Snapchat URL?
Launch the app and click the "Profile" icon on the top-left side of the home screen to see your Snapchat URL. After tapping "My Story," swipe up on the screen. At the very top of the screen, you'll see your URL.