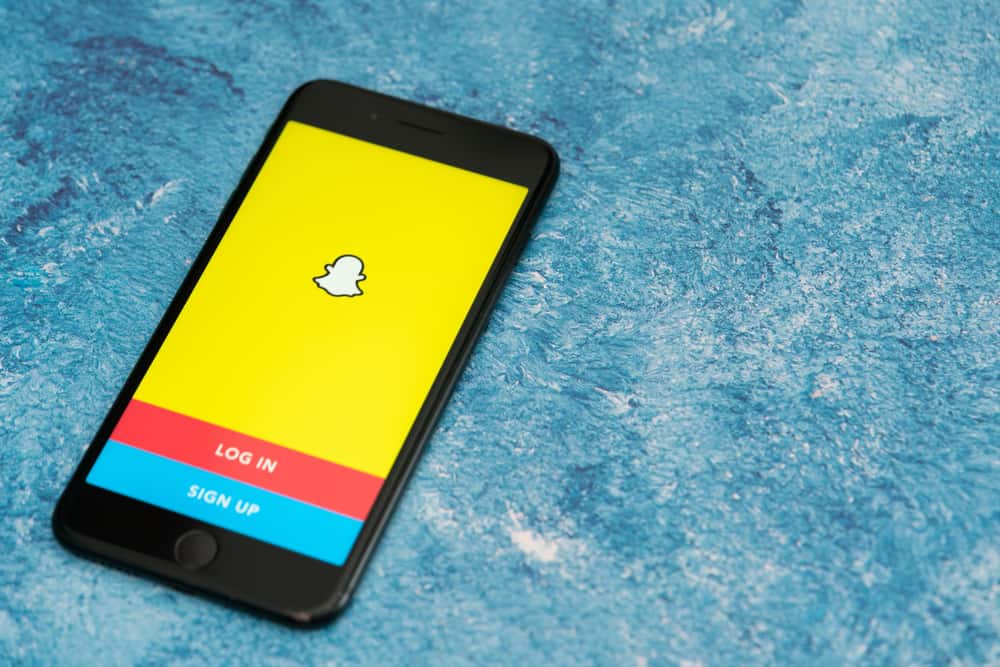 Around five billion pictures and videos are sent and viewed daily on Snapchat. What started as ten-second snaps soon turned into stories for your friends.
What makes Snapchat so unique is the self-destruct feature of its snaps. But how long do you have before your Snapchat stories disappear?
Snapchat stories self-destruct after twenty-four hours. That is how long they last for your friends to see on your feed. After that, they will disappear from your feed forever unless you save them in your snap memories. However, this differs from SnapMap stories that stay up for thirty days!
Snapchat started by building its brand around ephemeral messaging, and the stories feature an extension of it. It lets users create day-long narratives inside its app. But as is the beauty and pitfall of Snapchat, all the carefully curated content you post is gone within 24 hours!
This article discusses everything you need to know about the time that Snapchat stories last. It also talks about saving Snapchat stories automatically, so they don't get lost forever.
How Long Do Snapchat Stories Stay on Your Feed?
Almost 11 years after the launch of Snapchat, it has evolved into more of a social format than anything else. It started with simple pictures and videos, only to be seen once. Over the years, Snapchat has built on this premise, and the ten seconds have now turned into twenty-four hours. 
Snapchat stories are snaps you post without having to send them directly to your friends. It's just present on your profile for a day for all your Snapchat friends to see. You can keep updating your story as you like, and each snap will get deleted precisely twenty-four hours after posting. 
However, there is one way to make your stories last longer than twenty-four hours. Snapchat came out with the SnapMap feature in 2017. The 'Our Story' feature lets users share stories globally on the Snapchat Map or Discover, which consists of curated content according to user location. 
How To Add a Story on Snapchat Map?
Snap Map is Snapchat's cool new feature that lets you see snaps from users worldwide. The best part about it: the stories you post stay up for 30 days. 
Here's how you can make the best of this feature:
Open Snapchat and log in to your account.
Make a video or take a photo.
After your snap is ready, tap the 'Send To' button.
Select 'Snap Map' from the options.
This will add your story to the Snapchat Map rather than on your profile. This story will stay up on the Snap Map feature for thirty days. 
Can Snapchat Stories Be Saved Automatically?
Your beautifully curated snaps only lasting for a day before disappearing from the internet does not sound too fun. What happens if you really treasure your memories and want to save them past the dreaded 24-hour mark? Well, lucky for you, we have just the solution for you!
Contrary to popular misconception, if you forget to download your snaps before they disappear, they are not gone forever. All thanks to Snapchat's in-built feature that does the job for you! Here's how:
Open the Snapchat app.
Tap on your Bitmoji in the top left corner of your screen.
Tap on the gear icon in the top right corner of your screen.
Select 'Memories' under 'My Account.'
Tap on the 'Auto-Save My Story Snaps' option.
Select 'Auto-Save to Memories'
You can also choose where you want your snaps saved by clicking on the "Save Button" and selecting the option that suits you the most! 
Endnote 
The temporary nature of its content is what gives Snapchat its unique charm. Even though some newer updates that were rolled out aim to extend this period to provide its users an option to choose from, the classic beloved Snapchat story infamously lasts only twenty-four hours!
However, there's always that option to save your snaps and replay your memories later automatically!
FAQs
How long are Snapchat videos?
Snapchat videos can go for as long as 60 seconds. For longer videos, you can record them using a multi-snap recording that records videos in 10-second chunks.
Why did my private story on Snapchat disappear?
There could be two reasons why your Snapchat story disappears. 
There could be an app-wide issue that could lead to stories randomly deleted or disappearing. If it's not that, it could be because your story has been flagged as inappropriate by someone.
Can I save my chats on Snapchat?
In a relatively recent update, Snapchat has decided to change the default setting to make chats disappear after 24 hours. To keep the messages in the chat for longer, tap the message. You can save individual messages in the chat box for longer than 24 hours by tapping them. The saved text will turn grey; that is how you will know it's saved!