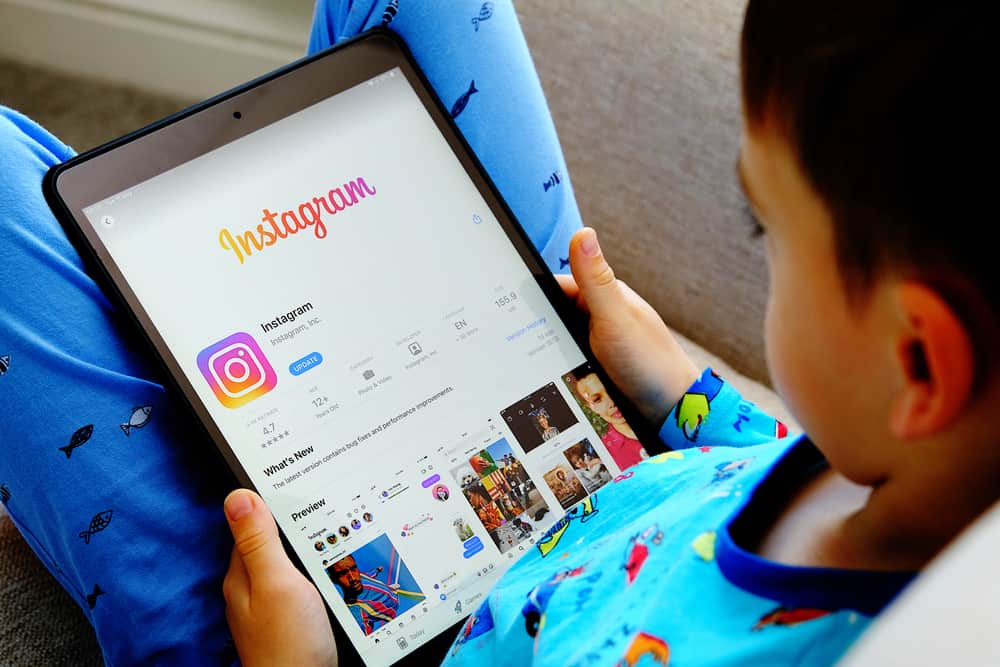 It's all fun and games to share our life virtually with friends and family and stay connected until the fear of strangers getting access to our posts settles in.
Limiting or controlling who can see our posts can bring us much certainty and peace.
But can we limit who sees our posts?
Yes, we can limit who sees our Instagram posts. Instagram allows users to make their accounts private and thus limit the audience. Simply put, only those who follow your accepted requests can see our posts.
If we notice that our Instagram posts are being seen or accessed by random strangers on the internet, we can do a few things, like a report or remove the post. But how do you limit who sees your posts on Instagram and has access to them? We will be discussing this in detail, so read on.
Privacy Settings on Instagram
There are two different privacy settings on Instagram- public and private. If our account is set to public, anyone can see our photos and videos, which is relatively unsafe, as anyone on the internet can reach, save, or react to your posts.
This is why having our account settings changed to private is better.
If we only want close friends and family to be able to see our photos, or we don't want random people commenting on our posts, we should set it to private so that only people who you've approved can follow us and see our content.
By default, anyone following you can see your photos and videos in their feed. However, if we want to be more selective about who sees our content, we can use the privacy settings in the app.
How To Limit Who Sees Our Posts on Instagram?
There are a few ways you can control who sees your Instagram posts. Read more to know about them.
Method #1: By Changing Privacy Settings
We can choose to make our account private, meaning that only people we approve as followers will be able to see your posts.
If we have a private account, people not following us will be unable to see anything except our profile picture and bio.
To switch to a private account:
Open Instagram and log in.
Navigate to the profile tab.
Tap the menu icon in the right corner.
Select "Settings and privacy."
Tap "Account Privacy."
Toggle on the "Private account" option.
Method #2: By Using the Close Friends Feature
If we want to share a photo or video with only a specific group of people, we can use Instagram's Close Friends feature.
This lets us create a list of our closest friends and share photos and videos with just those people.
To use Close Friends:
Open Instagram and log in.
Go to the profile tab.
Tap on the three bars menu icon in the top right corner.
Select "Close friends."
Select the people you want to include in your list.
Tap the "Done" button at the bottom.
This will let you share photos as stories with close friends only.
Method #3: By Using The 'Hide Story From" Feature
Finally, we can control who sees our Instagram stories using the 'Hide Story From' Feature. This lets us hide our story from specific people or everyone except our close friends.
To use this feature:
Open Instagram on your device.
Click on the profile icon in the bottom right corner.
Tap on the menu icon in the top right corner.
Select "Settings and privacy."
Scroll down and tap "Hide story and live" under "Who can see your content."
Tap on "Hide story and live from."
Select the people to hide stories from them.
Conclusion
So, in this article, we learned that the best way to keep your Instagram account safe and secure is to be mindful of who you follow and what type of content you post.
You can limit people's access to your posts by the methods shared here.
FAQs
Can I make a specific post private?
Yes! Just go to the photo or video in question and click the three dots in the upper right-hand corner. You can select "Hide from My Profile," and voila! That post will only be visible to people logged into your account.
Can you make certain Instagram posts public?
No, you can not. You can only make your complete profile public or private. Instagram does not let you make selective posts public.
Can someone see your Instagram posts if they don't follow you?
Yes, anyone can see your Instagram post and stalk you without even letting you know, but this is only possible if your account is public. You can shift to a private account if you do not want anyone to see your posts.
How do I know who stalks my Instagram?
There is no way to know who stalks you on Instagram. Currently, Instagram does not have this feature.