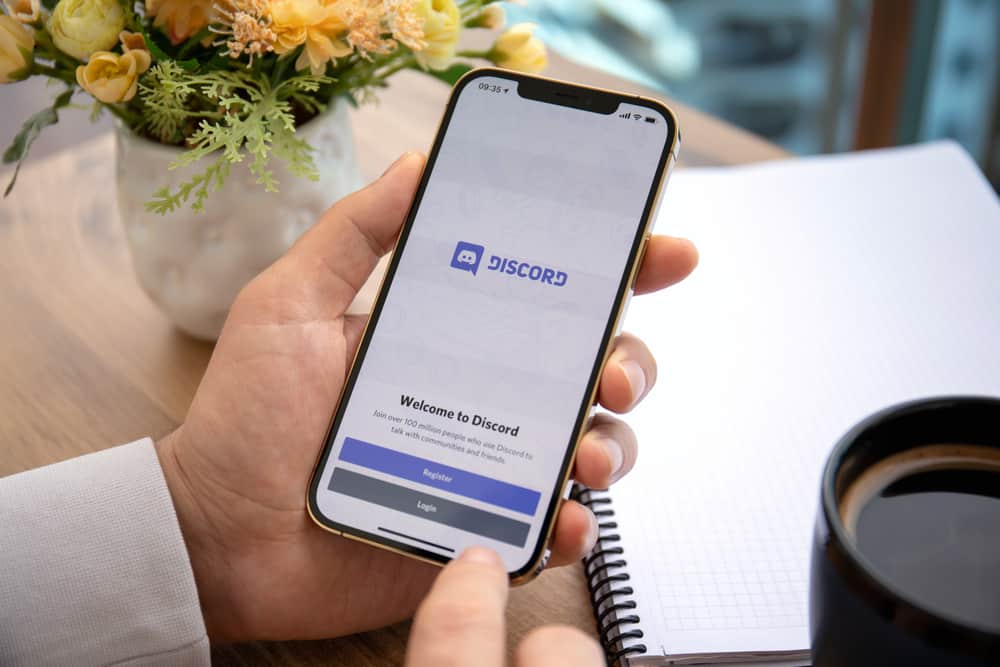 If you have created a Discord account and now wonder what can you do with it? Well, you can do a lot with it!
When you enter the Discord world, you unlock so much fun stuff to enjoy with your friends and families. Allow us to explain to you what you can do on Discord.
You can socialize with like-minded people via text or voice, and video calls. Similarly, you can host a watch party and watch any series, movies, videos, or anime by sharing your screen. Screen sharing also allows you to live stream your games. You can integrate different gaming apps to sync your gaming data with your servers. Not only this, you can play music, games, memes, and so much more on Discord. Additionally, you can use Discord to promote your business or make money.
There is so much to explore on Discord. Let's dive in and learn everything!
What Is Discord and What Can You Do on the Platform?
Discord is a chatting and VoIP platform that enables you to communicate with text, voice, or video chats with your friends, families, and other like-minded people.
It started in 2015 and quickly grabbed the attention of the gaming communities on Reddit. Now, it is one of the most loved chatting platforms, with more than 150 million monthly active users.
Discord started as a chatting platform for gamers, who used this to stream their games with their friends while chatting and coordinating with them. Now, it is loved by non-gamers as well.
You can use Discord on nearly any device. It has Windows, iOS, and Android apps and even a website.
If you have created a Discord account and want to learn what to do, allow us to explain it to you.
Create Your Community and Find Like-Minded People
Discord is essentially a chatting and voice communication platform. You can chat via text, voice, or video calls. So, when you enter Discord, it is time for you to navigate to communities of interest or create your own communities to gather people you like.
These communities on Discord are called servers.
Like Subreddits on Reddit, you can create servers on any topic or theme. You can create gaming, studies, family, and even business servers — whatever fancies you.
Additionally, you can create private servers if you want to keep your community exclusive, while public servers are open where anybody can join.
There are more than 6 million Discord servers around various topics and themes. So, the chances of you finding anything intriguing are higher on the Discord server directory.
Once you have created a server, you can send invitation requests to your friends to make them join your community.
Nobody can join a private server without the invitation link.
The servers have two types of channels where you can communicate with the members. We have text channels where you can chat by text, while on voice ones, you can make voice or video calls.
So, Discord allows you to find or create communities of interest, join those or add your friends and start communicating with people without any hassle.
Genshin Impact Official is the biggest server on Discord, with 1 million members. Followed by Valorant and then Fortnite with almost a million members.
You Can Do a Watch Party With Your Friends on Discord
With the "Share screen" feature, you can watch your favorite movie, series, or any video from Netflix, Prime, Hulu, or other services on Discord.
Screen sharing allows you to have a perfect movie night with your friends virtually without having to leave your room. You can watch anything together and chat with them simultaneously for double fun.
This way, you do not have to jump from app to app to watch stuff and chat, as everything is in your Discord.
You Can Enjoy Games With Your Friends
One of the reasons that accelerated Discord's popularity was when it picked up the attention of gamers. With its live streaming capabilities, you can stream your games on any voice channel for your friends to enjoy with you.
Streaming on YouTube and Twitch gives you exposure to large audiences. On the contrary, Discord allows you to Livestream games to your friends only or a group of people who are with you on the voice call.
Not only games, but you can also share your screen to broadcast your webcam or computer screen while chatting with your friends in real time.
With the Discord integration option, you can connect gaming platforms like Steam, Twitch, and Xbox. It allows you to sync data from these apps to your server on Discord.
Besides live streaming your games, you can enjoy some Discord channel games and get Game bots to play games.
You Can Enjoy Memes, Anime, Music, and Much More
When you get Discord bots, they can uncover much more for you than you can imagine. There are tons of bots on Discord that you can find on the Discord Apps Directory and by surfing online.
These are mini-software that can automate multiple tasks for you. They can perform a moderation role for you by kicking/banning any problematic member.
Some bots can play music for you, like FredBoat and Hydra bot. You can even integrate your Spotify account to enjoy your favorite tunes with your friends in real time.
For anime and meme lovers, there are anime servers and even bots. With the screen-sharing feature, you can also watch anime with your friends. You can even create your custom emojis on Discord.
You Can Use Discord For Businesses or Make Money
Discord can also be used by businesses to provide customer services to their customers. You can create dedicated servers for your business and let your customers find you.
You can even make money by monetizing your server or creating paid membership channels. Besides, you can also get donations or tips, even Patreon support from your loyal members.
Not only this, you can use Discord for advertising and promoting your business on various communities, offer affiliate links, direct traffic to your website or YouTube channel, and do so much more to make money.
You can check our article, "How to Make Money on Discord," to learn more tips and tricks.
Like Slack, you can create your workplace servers to coordinate with your remote teams on Discord.
Similarly, Discord can function as the perfect place for you to arrange a virtual class. You can even host group studies sessions with your friends on Discord.
Takeaway
Discord is an amazing platform to enjoy so much with your friends. If you have decided to step into this community, you can use our guide to navigate your ways.
From hosting a watch party to live streaming your games or just hanging out and chatting with your friends, you can do so much with Discord.
Hopefully, you will be able to find people that are compatible with you to share your experience with them.