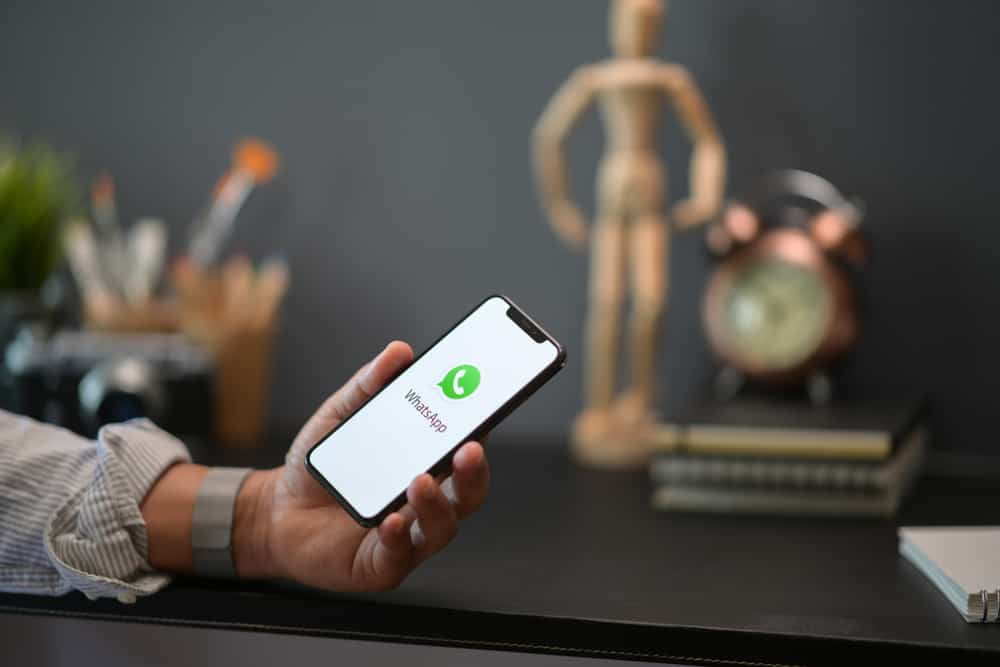 WhatsApp is a global application, and it is possible to find a language barrier when communicating with your friends.
Although WhatsApp has not built an official feature for translation in the application, there are proven ways many users have used to translate messages automatically without spending much time on it.
So, how can you automatically translate WhatsApp messages?
The easiest way of automatically translating a WhatsApp message is using Gboard. Once you install Gboard from the Play Store, you can use it to translate messages with ease. Another simple way of translating WhatsApp messages is using Google Translate.
When conversing with a friend, you don't share a common language; you may have a problem understanding each other. That is why, as explained in this guide, you need to learn the best ways of automatically translating WhatsApp messages without spending too much time.
How To Automatically Translate WhatsApp Messages with 2 Best Ways
Several tools have been developed to enable users to translate messages in any application. Copying a message and pasting it into a translating tool is one way of getting your WhatsApp messages, but at what cost?
If you don't want the process involved in copying messages from WhatsApp to a translating platform, these two ways in this section will enable you to translate WhatsApp messages automatically.
Method #1: Use Google Translate to Automatically Translate WhatsApp Messages
Google Translate is one of the most trusted tools you can install on your phone to help you translate messages. The tool is effective and can translate messages on other platforms like Messenger.
Follow these steps:
Install Google Translate from the App Store or Play Store.
Open the application and click the menu (profile) icon.
Find "Settings" and tap on the option.
Tap the "Tap to Translate" option.
Enable the "Use Tap to Translate" option. This step is important as it enables the Google Translate app to be accessed and used in any application.
Open WhatsApp.
Long-press the message you want to translate and tap on the copy icon.
A translate icon will pop up when the message gets copied. Tap on it to translate the message.
Choose your desired language if you don't want to translate it into English.
Method #2: Use Gboard to Translate WhatsApp Messages
Gboard is a keyboard offered by Google that you can use to translate WhatsApp messages automatically. This option is perfect for Android users because it offers translation for over 100 languages.
Follow these steps:
Install Gboard from the Google Play Store.
Ensure you set it as your default keyboard from the keyboard and input method.
Open WhatsApp and navigate to the "Chats" section.
Find a message you want to translate.
Tap the menu icon on the keyboard.
Choose the "Translate" option from the menu.
You will see a field indicating "Type here to translate." Paste the message you want to translate.
Choose the desired language on the option with a dropdown menu indicating English.
Setting Gboard as your default keyboard is recommended to save you time when translating your WhatsApp messages. Moreover, you can use the option to translate your messages before you send them to the receiver.
Conclusion
Language barriers should not be an issue when you want to catch up with your friends using WhatsApp.
You can use many applications to translate your messages to any language, and if you want automatic translation tools for WhatsApp, this guide has introduced two trusted tools.
Frequently Asked Questions
Can I automatically translate WhatsApp messages?
Yes. Translating WhatsApp messages automatically without copying them to a translation tool is easy. This is made possible when you install Goard on your Android phone. Many people have used Gboard, and because it offers over 100 languages, it is one of the best ways to translate WhatsApp messages on Android automatically.
How do I translate WhatsApp messages on my iPhone?
iPhone users who wish to translate WhatsApp messages can achieve that when they use translation tools. Google Translate is such an application; users can copy messages from WhatsApp and paste them on Google Translate to get the message's meaning in their desired language.