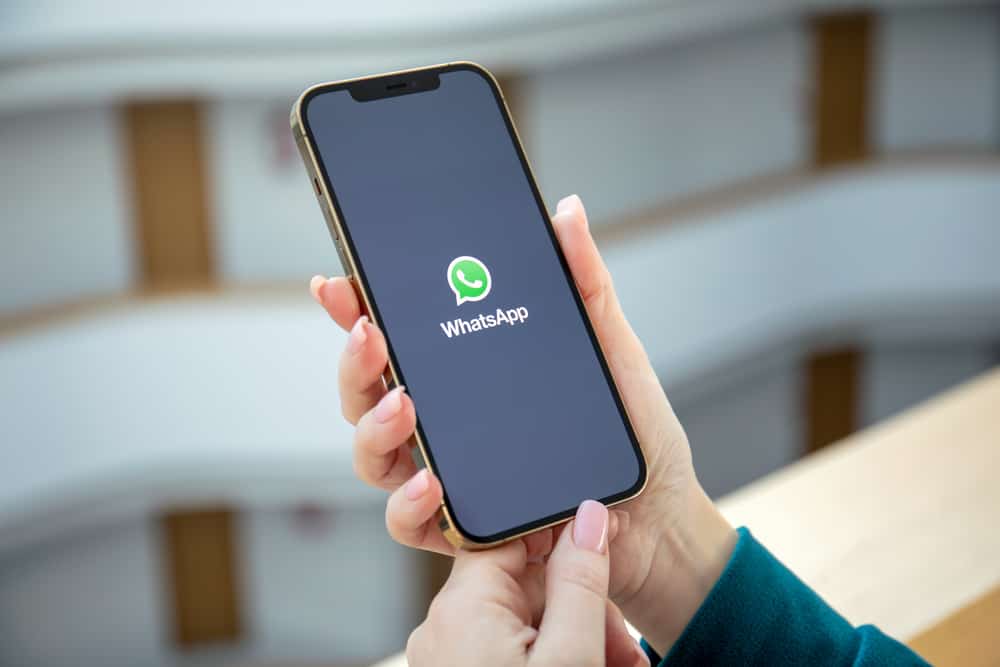 WhatsApp is one of the world's most popular instant messaging apps, with over 100 billion messages sent daily. The Meta subsidiary keeps introducing new features to improve user experience.
One of the most used features on WhatsApp is voice notes. This feature requires your phone's mic to work effectively. How do you turn on the microphone WhatsApp on your iPhone?
Open your iPhone's settings and navigate to 'Privacy.' Next, tap the "Microphone" option and toggle on the switch next to WhatsApp. 
The article breaks down the process of turning on the microphone on iPhone's WhatsApp. You can achieve this through general settings or app settings.
Microphone Use on WhatsApp
Many WhatsApp users get tired of constantly typing text and need an alternative communication method. Having an active microphone is an essential factor in maximizing WhatsApp features.
You need an active microphone to send voice notes and make audio and video calls. The mic feature may be turned off if you have just purchased a new iPhone or installed a new version of WhatsApp.
How To Enable Mic Access for WhatsApp Through General Settings?
If you cannot use your iPhone's mic on WhatsApp, a significant reason may be that the phone's microphone has been turned off from the settings.
This may also affect mic use in other applications and calls. Solving these issues requires a simple process.
Here is how to turn on your microphone from the iPhone settings:
Open the Settings app on your iPhone.
Navigate to "Privacy."
Select the "Microphone" option.
Toggle on the "WhatsApp" option.
When you find the WhatsApp switch grayed out, it is off, and turning it green activates your microphone for WhatsApp. To restrict microphone access on WhatsApp, follow the above process and toggle the switch off.
How To Enable Mic Access for WhatsApp Through App Settings?
If your WhatsApp microphone does not work after following the above process, you may have to enable access on WhatsApp. This process is quite simple to apply and also requires going through the settings.
Here is how to turn on your microphone through app settings:
Open the Settings app on your iPhone.
Scroll down to the applications section.
Select the "WhatsApp" application
Toggle on the "Microphone" option.
Doing this enables microphone access on WhatsApp. To record a voice note, hold the microphone icon at the bottom of your screen and record. To turn off the microphone, follow the procedure above and tap the WhatsApp switch.
How To Turn On Microphone for Newly Installed WhatsApp?
When you newly install WhatsApp on your iPhone, you get a series of permission notifications upon setting it up. This notification will request access to your camera, gallery, and microphone.
You have the choice to allow or deny. If you deny the microphone permission, you will be unable to use the microphone on WhatsApp.
To accept microphone permission on your iPhone, tap "Allow" when the notification shows. You will be directed to your settings and prompted to toggle the microphone on.
What Happens if You Refuse Microphone Access to WhatsApp?
If you refuse to give WhatsApp access to your phone's microphone, you may be unable to send voice notes and make calls.
You will also get a pop-up notification anytime you try to use the microphone feature. This notification will prompt you to proceed to settings or cancel.
The benefits of having your microphone enabled outweighs the negatives. It creates ease when you do not want to type long text messages.
It simplifies communicating with people on the app. You can also place a direct call at cheaper rates to your regular cellular service provider.
In Conclusion
WhatsApp is an excellent app for connecting with family and friends in different ways. Using these WhatsApp features on iPhone requires permission.
No need to worry. The process to turn on microphone access on the iPhone has been listed above. 
FAQs
What can I do if the microphone option is not showing on the WhatsApp settings?
If the microphone option is missing from your settings, it means there is a malfunction with your WhatsApp installation. Delete and reinstall WhatsApp. This should refresh your settings making the microphone available. You can also turn off the phone by holding the power button and sliding the power off.