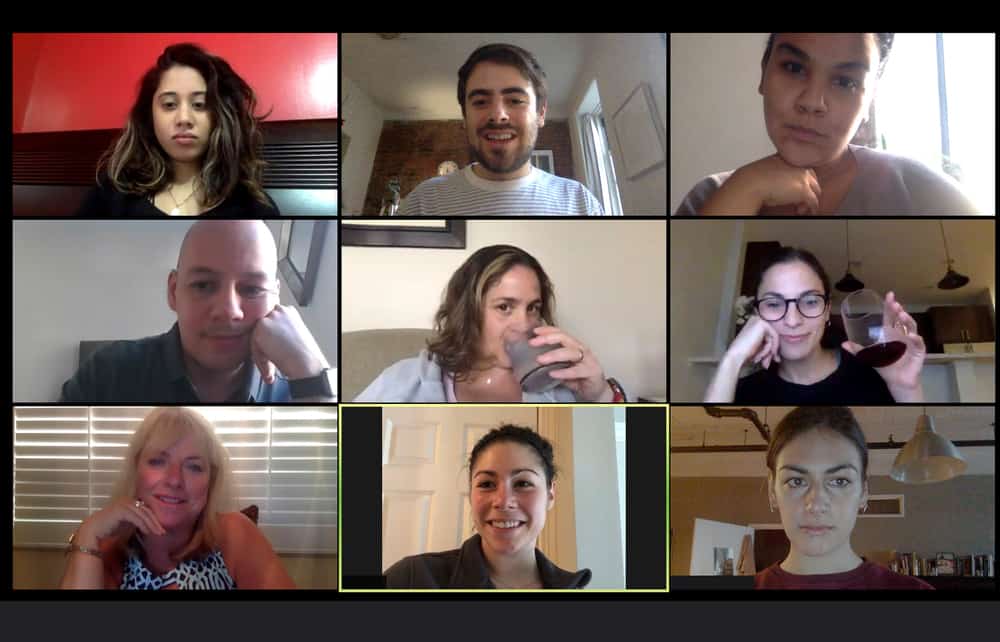 The beginning of the Covid pandemic resulted in many activities people had never considered. Life had to continue even with the pandemic, and people came up with unique ways of having fun, considering the lockdown.
Did you know you can hold a Zoom sleepover and have the same fun as a physical sleepover? If you have never tried it, this guide will teach you how to prepare for it.
You can do several things during a Zoom sleepover and have fun with your friends. Whatever you may do, depends on the age group, but the common things include watching a movie, playing a game, and many other party activities.
Zoom sleepover is not common, but people are starting to adapt to them. This post explains how you can prepare for a Zoom sleepover to make it exciting and proposes the various things you can do. If you plan to have a Zoom sleepover, read this guide to make it a success!
How To Prepare for a Zoom Sleepover
You can plan for a Zoom sleepover if you feel disconnected from your friends because of minimal outside interactions. But before the sleepover, you can make the following preparations to ensure it is successful.  
Keep It Small
When you want the best Zoom sleepover, it is best when it is kept small. If possible, it would be best if it is one on one to ensure the participants are active as possible, but there is no harm in one more person.
Moreover, too many people on a Zoom sleepover may make the video chat chaotic, and chances of attaining maximum fun will be low.
Pick a Theme
A Zoom sleepover can be as enjoyable as a physical one when you plan well. One of the things you can do is pick a theme for the sleepover.
A theme is something that the kids will be majoring on, and there are plenty of ideas you can choose from. Once you have picked a theme, it will be easy to know what to do on the day.
Prepare Snacks
When holding a Zoom sleepover, you want it to be enjoyable like any other physical sleepover. Therefore, prepare earlier and ensure the participants have matching snacks.
If you are preparing a Zoom sleepover for your child, you will want him to have the same type of snacks to make the sleepover complete and fun.
Talk of Planned Activities
I am sure you want to get everyone's attention on that Zoom sleepover, and there is no better trick for getting attention than talking about the activities you will do.
If there will be watching a movie and decorating cakes, talk about them and make the participants eager to participate in the sleepover.
What To Do on a Zoom Sleepover?
Now that you understand some of the few factors that will make the sleepover enjoyable, it is good to plan some activities for the Zoom sleepover to ensure fun. The following are some of the best ideas you can choose from.
Watch a Movie
The most obvious thing most people do during a sleepover is watch a movie. Because you had planned for the Zoom sleepover earlier, you will have picked the interesting movies you will watch.
Additionally, it is best to set the time so that all of you start watching the film simultaneously.
Cake Decoration
Another great idea of what to do on a Zoom sleepover is to do a cake decoration. This idea is best when you know your kids are interested in such things, but there will be no harm in enhancing creativity in young people.
Ensure you have a timer, and let each person decorate their cake and showcase it to the others. Allow the children to choose who did the best decoration, and allow them to eat it at the end of the exercise.
Virtual Games
Games are interesting in making sleepovers enjoyable, and it doesn't mean you won't play such games when the sleepover is over Zoom. Some traditional games have been added to online games, and it would be best when you choose such games and play.
Party Games
Virtual sleepovers are becoming common, and people are developing more exciting ways of creating fun. Thus, several party games like drawing games and asking questions will make the event a success.
Conclusion
The introduction of Covid brought many things like Zoom sleepovers. Zoom sleepovers are taking a course, and there is no need to wait to get to someone to continue with the fun physically. People can do plenty of activities to make it interesting, like a physical sleepover, as explained in this guide.
Frequently Asked Questions
Can a Zoom sleepover be interesting?
A Zoom sleepover can be interesting, depending on how well you prepared for it. It may be chaotic if you plan to have a sleepover over Zoom with too many people.