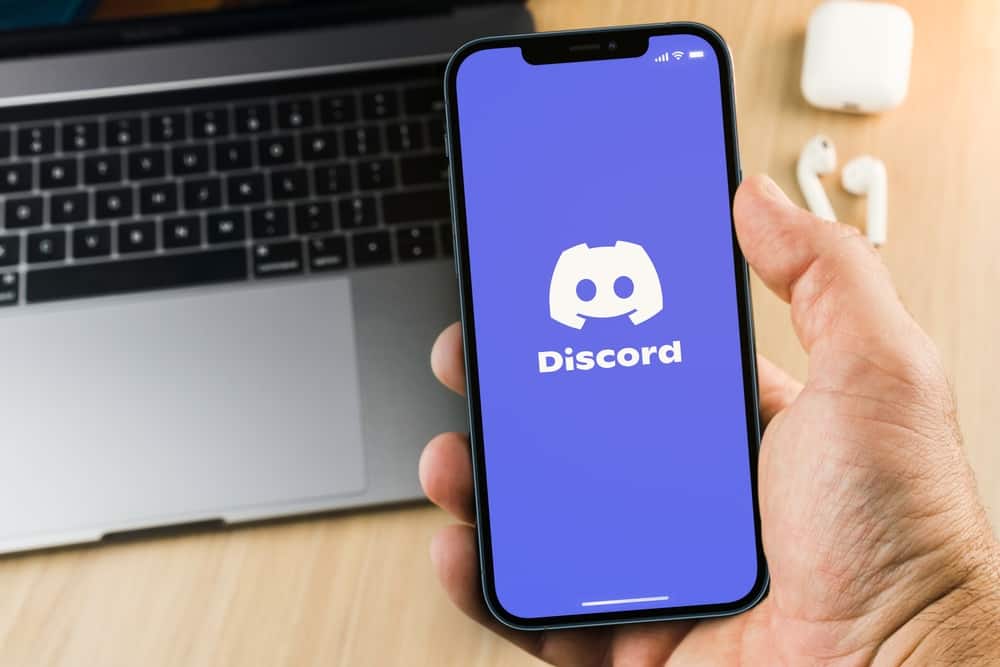 Have you seen channels on some Discord servers with emojis in their names?
Do you find them fascinating and want to add emojis to your channel titles too?
Emojis make things even more intriguing than it is. Emojis accentuate our words and add deeper nuances to them.
Seeing the significance of emojis, Discord allows users to add them even on their servers and channel titles to make them stand out.
Don't scratch your heads in confusion; allow us to explain how it goes.
To add emojis to your channel titles on the desktop, hover the cursor next to your channel and tap the settings icon. Click on the "Channel Name" text field and press and hold "Windows key + . (period)". Now, you can select any emoji to use on your channel name. Alternatively, you can copy and paste any emoji from the web. Discord mobile app users can access the emojis from their keyboard to use them on their channel names.
Amp up your Discord channels by giving them fun names or playing around with emojis to make your channel names even more exciting. Let's dive in to learn more about this!
Step-by-Step Guide To Add Emojis on Discord Channel Names
You sure would not deny that Discord channels with emojis got a little more oomph and kick than the ones with mere texts.
Even the channels with emojis are more prominent and remarkably recognizable than the ones without them. Emojis make things more intriguing and fun. They accentuate words and add more feelings to them.
Now, if you have seen servers with emojis on channel names and want to learn how to add those emojis on your channels as well, then follow these steps.
Only a server owner, admin, or anyone with "Manage Channels" permission can edit the channel name.
Step #1: Navigate to the Server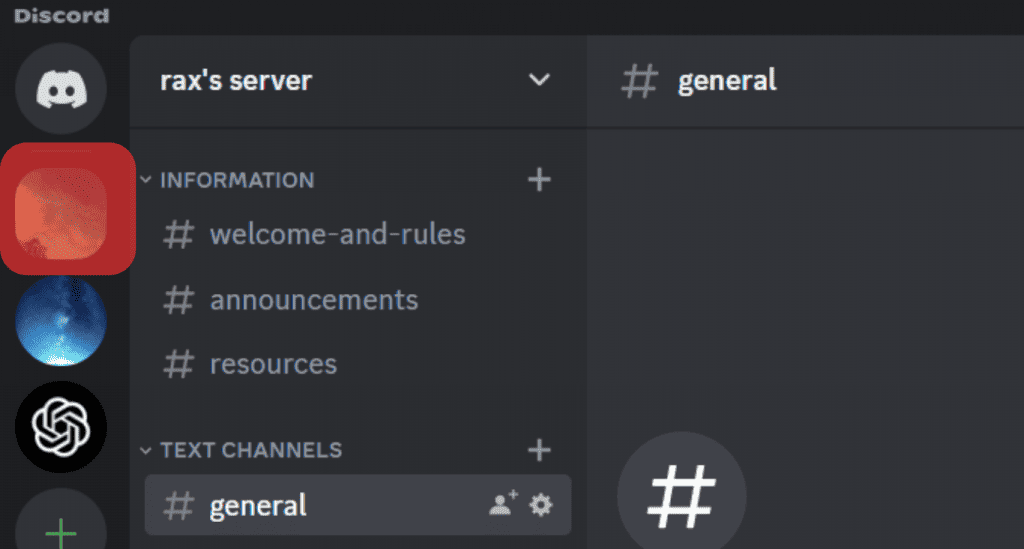 The first thing is to navigate to the particular server. If you are using Discord on your PC, open the app and select the server from the left navigation.
If you use Discord on your mobile device, open the app, tap the hamburger menu icon in the top left corner, and select the server from the left panel.
Step #2: Go To Channel Settings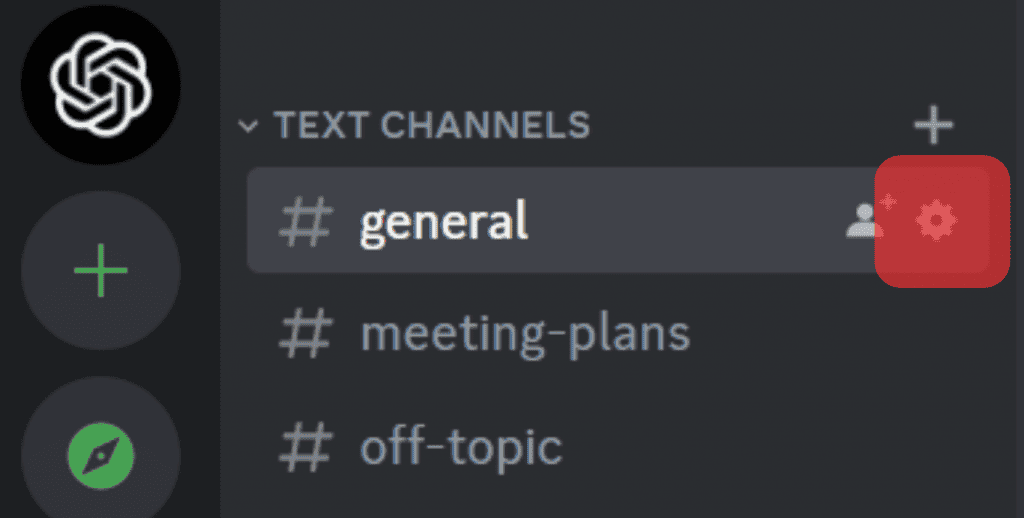 Next, find the channel and go to its settings page.
On PC, you can hover your cursor over the desired channel to view options. Now, click on the settings icon next to the channel name.
If you are using Discord's mobile app, long-press on the channel name and select "Edit Channel."
Step #3: Add Emojis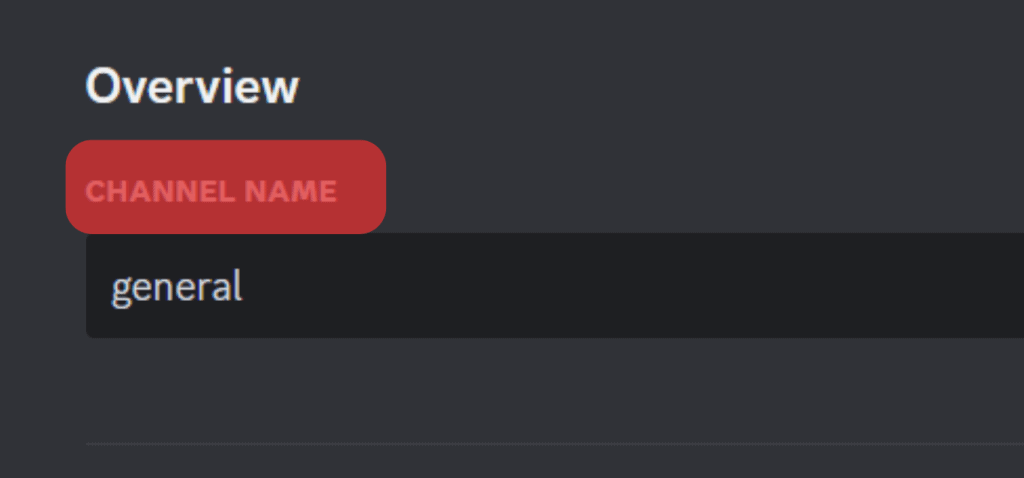 Now, click on the "Channel Name" text field to edit your channel name.
To add the default built-in emojis on your Windows PC, press and hold the "Windows key" and hit the "." (period) on your keyboard. It will open a whole bunch of emojis to select.
Mac users can press the "Control" + "Command" + "Space" keys simultaneously to get the emoji picker.
Mobile app users can access emojis from their keyboards.
Step #4: Select the Desired Emojis & Save the Changes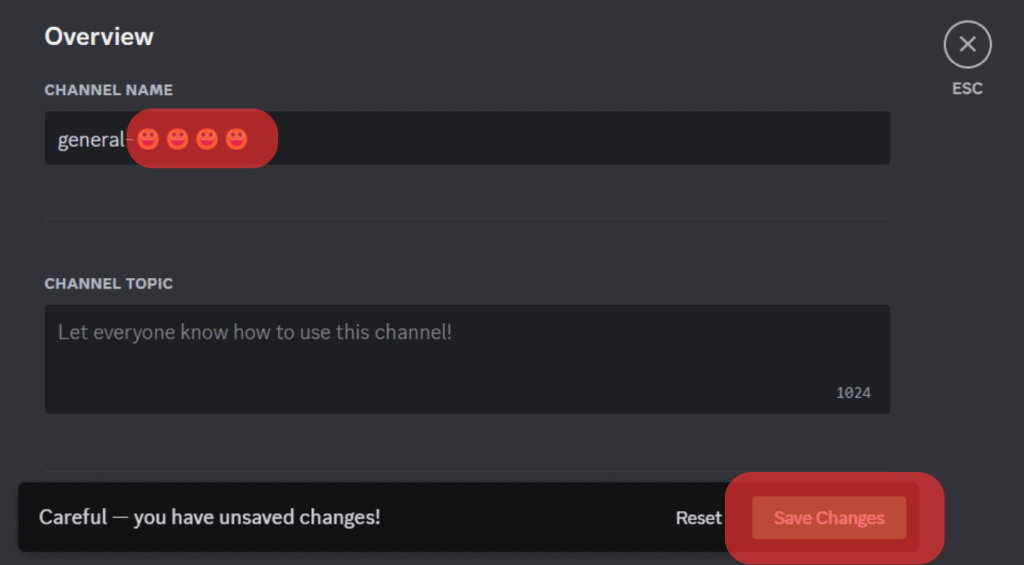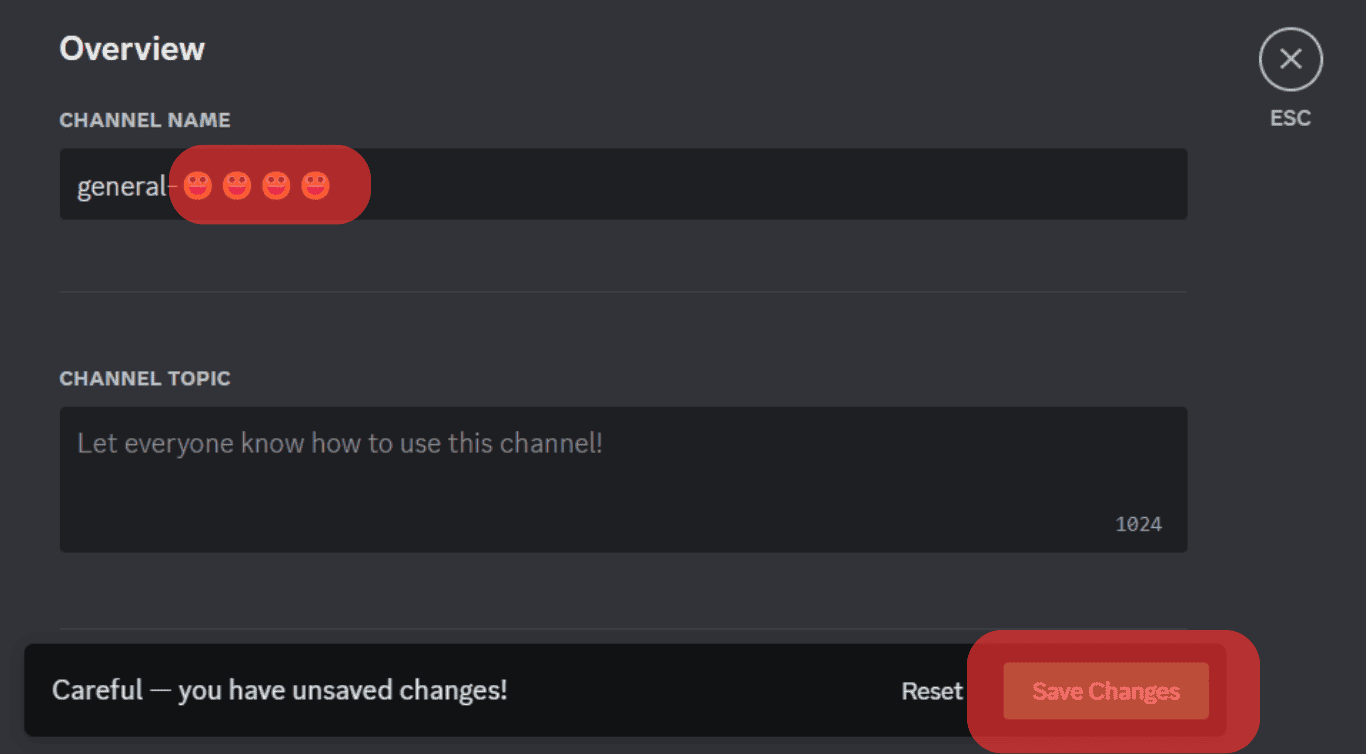 You can select any emoji you like. Once you are satisfied with your choice, hit the "Save Changes" or "Save" button to enable your desired emojis to appear on your channel name.
Now, go back and check your new channel name with emojis.
Quick Tip
Try to add emojis that go well with the whole aesthetics of your channel. Do not overload your channel names with unnecessary emojis. Also, avoid changing your channel name frequently to avoid any confusion among your members.
Alternative Ways
There is another way to access the full list of emojis if the above method does not work.
It goes like this:
Navigate to the Unicode emoji table or any other similar site on your favorite browser.
Copy any emoji you like.
Go to Discord and paste the above-copied emoji in the channel name section and hit "Save Changes."
This way, your channel name will reflect any emojis you select, and everybody can see them on your server. 
Conclusion
Emojis on your channel names are definitely going to add the needed oomph you have been looking for.
Not only this, it can make your specific channel stand out.
The point is to use the emojis that go well with your target audience or the whole aesthetics of your particular channel.
Use our guide to add emojis conveniently on your Discord desktop, Android, and even iOS apps.
So, try it out and make your channels emote your ideas more vividly with emoticons better than mere words.