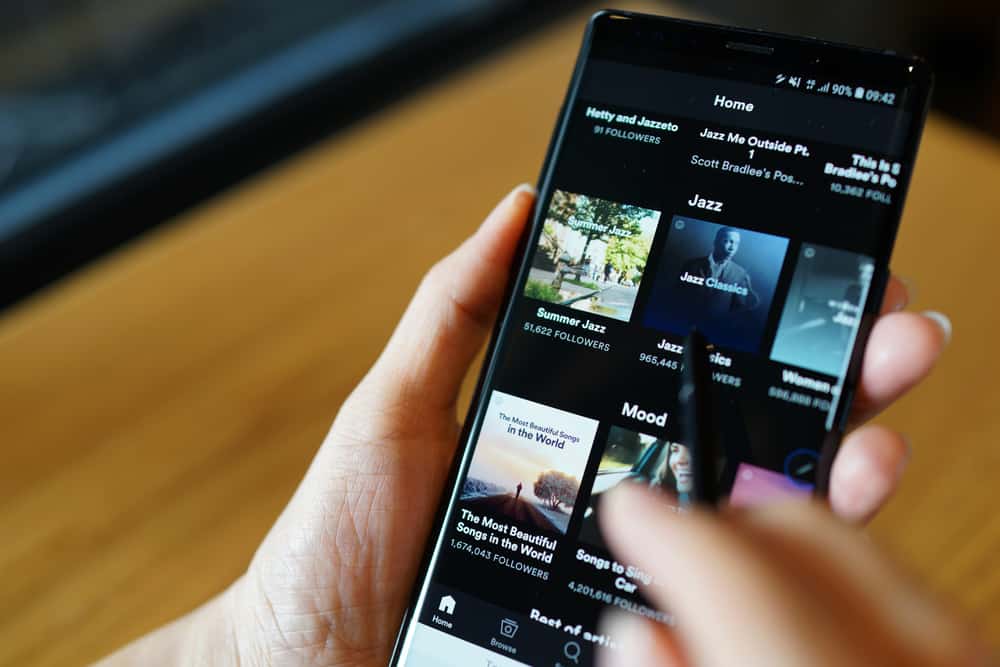 Discord is a unique application that has made collaboration easy. Did you know your friends would know what music you are listening to on Spotify? Discord allows you to connect various apps like Spotify to it, and when you listen to music, you can inform your friends and listen together. Moreover, you can hold a Spotify party on Discord, provided you have connected the applications.
Discord shows your status when you are active. A platform like Discord requires a network connection to indicate what is happening on your side. Therefore, if you are offline, it may not indicate to your friends when you are listening to music on Spotify. When you want to update your friends on playing music, you must have an internet connection and log into Discord.
The ability to connect Discord and Spotify is new, and many users may not understand how it works. This guide has explained if your friends will know which music you are listening to on Discord when you are offline and how you can hide your Spotify activity when on Discord.
How To Hide Your Spotify Activity
When you open your Spotify, start listening to music, and log into Discord, your followers may know the music you are listening to. Moreover, Discord will indicate which music you are playing if you have not modified your settings.
But if you don't want to broadcast the music you are listening to, to your followers, Spotify allows you to enable private mode. The Spotify private mode enables you to stop Spotify from listening to your music and won't inform your followers.
When you want to use a private session on Spotify, proceed using the steps below:
Click on your name to open a drop-down menu.
Click on the "Settings" option.
Go to the "Social" section and tap it.
Find a "Start a Private session to listen anonymously" and toggle the button.
Once you enable the option, the listening activity will be disabled, ensuring what you do is not updated on the Listening activity section.
How To Connect Spotify to Discord
Discord allows users to allow connection to various applications like Spotify to enable sharing of music played on the platform with Discord friends and channels. If you want to connect Discord and Spotify, the following steps will enable you.
Open Discord.
Click your profile and open User Settings (the gear icon).
Click "Connections."
Under "Add accounts to your profile," click on the Spotify logo. If you don't see it, click the arrow and then Spotify.
Log into your Spotify account, and agree to the terms.
Allow your Spotify account to connect with Discord.
Play a song on Spotify and check on your Discord if you will see a Listening to Spotify status.
When you see the status that you are listening to Spotify, it indicates you have successfully connected Discord with Spotify.
How To Disconnect Spotify From Discord
When you connect Spotify to Discord, your friends can see the music you are listening to, and they can listen with you. But if you don't want your friends on Discord to know the music you are listening to, you can disconnect Spotify from Discord, as shown below.
When Discord is opened, click on the gear icon.
Navigate to the User Settings section and click "Connections."
Find Spotify from the active connections.
Find the "X" icon and tap it.
Confirm you want to Disconnect by clicking on "Disconnect."
Does Discord Show Spotify When Offline?
Discord is an application that works well with a strong internet connection. Discord is the one application that has made it easy for people to listen to the same music from someone's Spotify account while playing games.
When you have a Spotify account, you can log into Discord and allow it to access Spotify. When Discord can access Spotify, you can hold a Spotify party on the platform by allowing a given channel to listen to your music and sending the invite links.
But for this to happen, you must be connected to a network. Otherwise, Discord will not show any of your activity, including Spotify, when you are offline.
Conclusion
Discord is a unique platform you can rely on when collaborating with friends. Discord has made it possible to have Spotify parties on the platform when you have connected Spotify with Discord. If you are new and wondering if Discord will show Spotify when offline, read this guide for more details.