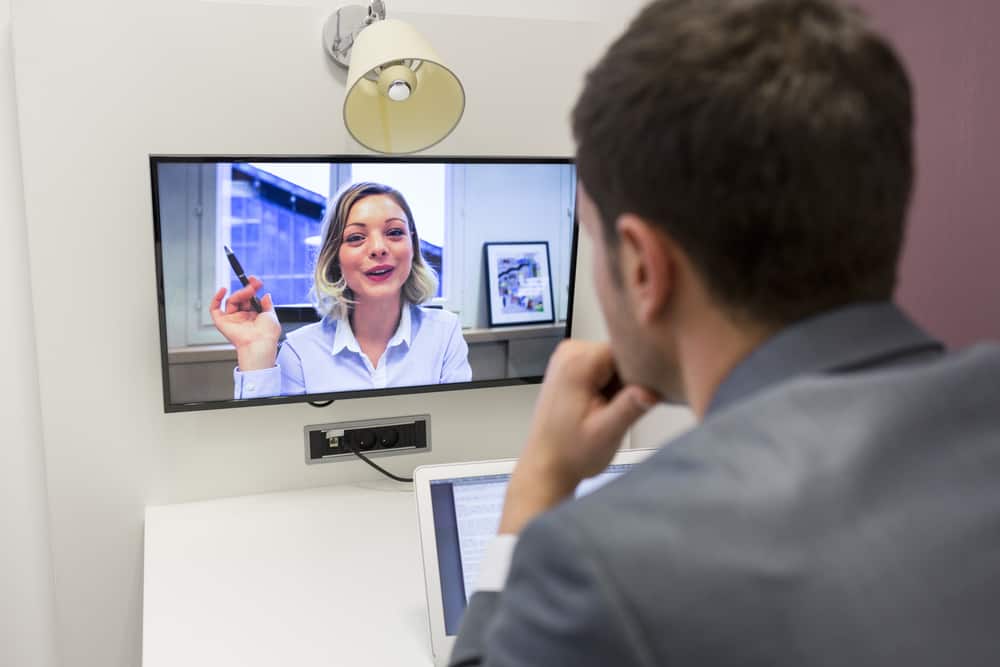 Skype offers a reliable way to make video calls with your loved ones. Besides, you can use Skype for interviews or chatting with your friends. Skype is cross-platform, and you will love using it with your devices.
To enhance your experience, you may consider casting Skype to TV.
Wait, is it possible, and if so, how can you cast Skype to TV? This guide will dig in to answer all your questions.
You can cast Skype to TV using your Android, iOS, or via Chrome browser. You need to utilize the Google Home App for Android, but for iOS, you need the Chromecast Streamer. Once you have that in place, connect the devices to the same network and start casting. For a PC, open your browser and ensure your PC and the TV are on the same network. Open the cast feature on Chrome and connect your TV. You can then open Skype on your PC.
First, we will understand whether Skype supports casting. Next, we will cover the three options for casting Skype to TV, giving a step-by-step guide you should follow.
Can You Cast Skype to TV?
Skype is a video calling app that grew in popularity during the Covid-19 era. Skype supports all platforms, making it a reliable conferencing application. When you have Skype on your phone or desktop, you may wish to cast it on your TV.
Here's the thing, Skype doesn't support casting. However, you can instead cast your device and open Skype from your device.
That way, your device will be cast to your TV, and you will enjoy using Skype like you normally do, but on a bigger display which works perfectly when you are in a conference or catching up with your friends.
How To Cast Skype to TV
For someone who owns a Smart TV, Skype is available on their TV, and they don't need to search for ways to cast it.
However, if you don't own a Smart TV, you can still enjoy Skype on your TV using the cast option.
We will discuss three ways you can cast Skype to TV.
Cast Skype to TV on Android
Connect the Chromecast gadget and your phone to the same Wi-Fi
Connect the Chromecast gadget to your TV via an HDMI port.
Open Play Store on your Android phone.
Click the search bar and search for the Google Home app, then click on it to install it.
Open the installed Google Home app on your phone.
Select your Chromecast device.
On the drop-down menu, click the option to "Cast my Screen".
Next, click the "Cast screen" option to mirror the device.
Lastly, click the "Start Now" option and open Skype on your phone.
You will notice that Skype will display on your TV, and when you interact with it on your phone, the changes will reflect on your TV as you've successfully managed to cat Skype to your TV.
Cast Skype to TV on iOS
iOS users can also cast their Skype to their TV.
Connect your iOS device and the Chromecast to the same Wi-Fi.
Open App Store on your iOS and install the Chromecast Streamer App.
Open the installed application and select the Chromecast device that you've connected to your TV via the HDMI port.
Click the "Screen Cast" option from the menu.
Click the "Start Broadcast" button.
Open your Skype application on your iOS and start your video call.
The Skype call will appear on your TV. You can now comfortably enjoy using Skype on your TV.
Cast Skype to TV on PC
You can successfully cast Skype to your TV using the Google Chrome browser when you have your Mac or Windows.
Open Google Chrome on your computer.
Visit the Skype website and log in to your account.
Click the three dots on the right of the Chrome browser.
From the listed options, click on the "Cast" option.
Ensure your Chromecast device is connected to your TV and the same Wi-Fi network.
Once the search begins, your Chromecast device will appear. Click on it.
On the "Sources" drop-down menu, click the "Cast Tab", and Skype will now cast to your TV.
On your Skype account, you can now start your video call and enjoy using Skype on your TV. That's how you cast Skype to TV via a computer.
Conclusion
Although Skype has no casting feature, you can use a Chromecast device to connect to your TV and connect your device to the same Wi-Fi network.
Once connected, use the steps presented in this post to cast Skype to TV and enjoy the fun when you use Skype on a wider display screen.