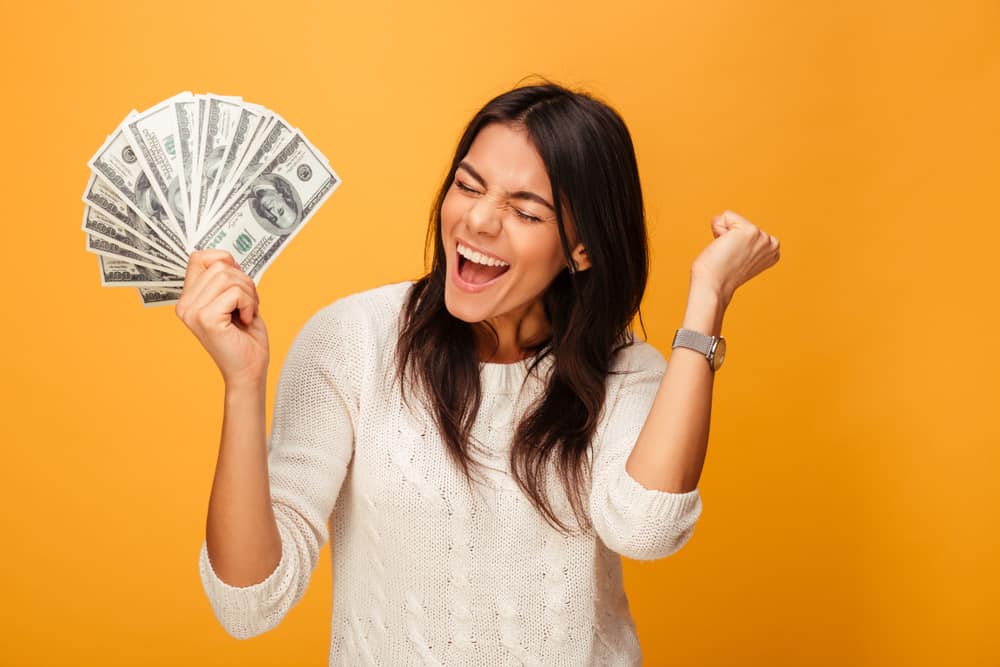 Discord is free chatting voice over IP (VoIP) that allows users to find like-minded people. You can create communities on every topic, niche, or theme on Discord.
Once you have formed the community, you can chat over text or voice channels. You can also broadcast your game to your friends and even integrate your Steam or Twitch account on Discord.
Discord is a perfect platform that has everything you need. The Discord community is growing, with more than 150 million monthly active users. The platform is most popular with gamers and now even with non-gamers.
If you want to create your Discord community or server, you can without a cost. Moreover, you can even sell your server to others in many places. Want to know at what price?
The selling price of your server depends on various factors, including how many members you have, their engagement and participation, and your community theme. Discord servers can go for around $10 to $50. In some places, people have put their servers up for grabs for more than $100. It all depends on the server's desirability and the value-added features the sellers offer.
Discord servers can help you make money in multiple ways, and one of the ways is by selling them. Though Discord does not condone this behavior, still, in many places, you will find people selling servers. Let's explore how much you can sell your Discord server for.
The Game of Selling Discord Server
Discord servers are something precious for the owners. They create them with a clear-cut objective on how they want things to be in their community.
These owners strive to grow their community. Invite people on different mediums to join them. Once the community starts growing, it gives a sense of accomplishment and pride.
When your Discord server grows organically, the overall members' engagement also enhances. It is where you can monetize your server.
You can offer subscription services on your servers by giving members access to exclusive channels, premium services, or other perks. The success of this all lies in how far people consider you credible and value your service.
Besides this, other ways to earn money on your Discord servers exist. You can accept donations from your members in exchange for a role.
Additionally, you can allow other brands to promote their business on your server in exchange for a fee (sponsorship).
Many businesses love advertising their products on your servers if you have a very engaging server with their target market. Moreover, you can sell bots and earn commission from affiliate marketing.
You can also give shout-outs to other businesses on your servers for money.
You can earn money from your Discord server in multiple ways if you can leverage it properly.
Another way that Discord does not condone is by selling your server.
Let's learn how you can sell your server and how much people will be willing to pay for it.
Selling Discord servers goes against Discord's Terms of Service.
How Can You Sell Your Discord Server?
There are multiple mediums on which you can sell your server.
In EpicNPC, you can sell everything related to gamers, like games, services, and accounts. It is a complete marketplace to do so.
PlayerUp is another place to buy Discord accounts, video games, and social media accounts. 
BuiltByBit (a Minecraft market) is also a place to sell your Discord account, servers, bots, and others.
Lastly, you can get the service of any freelancer on Fiverr or Upwork that can sell your Discord server or buy one for you.
How Much Can Your Discord Sell For?
There is no definite answer to it as it depends on various factors. Your Discord server is your asset, and the value of these assets depends on the hybrid of quantitative and qualitative factors.
Generally, the more genuine members your server got, the better its perceived value is in the eyes of the buyers. Similarly, your community matters, like your members' count, participation, engagement, and activity level.
Also, your server themes also matter. If you have a community around gaming, it will be valued more than any community for pets.
Then, adding interesting elements like Avatar, boosts, and unique names and tags further enhances the desirability of your server.
So, considering all the factors, generally, the servers are sold for around $10 to $50.
If you have something exclusive, you can charge even more than $100, and people who value it can be willing to buy it.
Generally, sellers encourage paying using PayPal or Cryptocurrency in these marketplaces where Discord servers are sold.
Final Thoughts
There are many ways to make money on Discord. One of them is by selling your servers. You can sell your servers at any rate you see people can be willing to pay.
The desirability of your servers comes from the number of active members, their engagement, and their activity level. You can sell your servers for as low as $10 to even above $100.
So, if you have created the most engaging community, and find it hard to manage on your own, sell it to make an extra buck. People are more than willing to grab them.
FAQs
How much does a Discord server cost?
Discord servers are free of cost. You can create them without spending a penny. However, for added features, you can get a monthly Nitro subscription for $4.99 (Nitro Classic) and $9.99 for Discord Nitro. Similarly, the yearly cost of Nitro Classic is $49.99 per year, and Discord Nitro is $99.99.
Can you make money from the Discord server?
Yes, you can earn money from the Discord server by monetizing it. You can offer exclusive server subscription-based channels that provide extra services to the members. Additionally, you can earn from donations, affiliate marketing, sponsorship, and via your Patreon account.