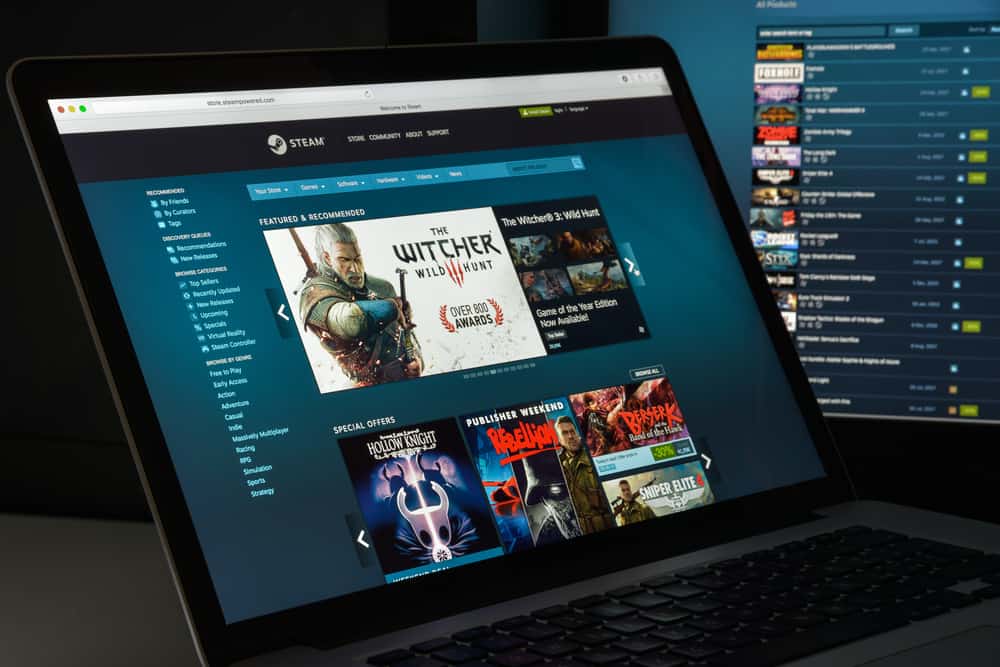 If you are a gamer and do not know what Steam or Discord is, you do not deserve to be part of the gaming community.
Discord is the OG chatting platform for gamers that allows users to find like-minded people to chat on text or voice, or video calls. Steam is among the big video game distributors in the world.
So, it is only fair that you would want to merge these two universes and enjoy them both simultaneously. The good news for gamers is that since Discord makers are game lovers, they always keep gamers' needs beforehand.
So, you can link your Steam account with Discord to showcase the games you are playing on Steam and flaunt your progress. But how?
All you have to do is go to "User Settings," find the "Connections" tab and select Steam from the given options. A pop-up window will open where you can enter your Steam credentials to finish the linking process.
Let us walk you through the complete process of linking Steam to Discord and why you would want to do it. Let's dive in!
Complete Guide on Connecting Steam to Discord
Steam is one of the biggest video game distributors and storefronts in the world by Valve. It is the ultimate platform for gamers to find games and other gamers to hang out with or discuss new tricks.
Steam offers video game lovers a platform to purchase or download their favorite games while reading reviews.
You can even chat with other gamers like any other social media platform and communicate on community-based message boards to learn more gaming tactics or to hang out with people you like.
Additionally, you can view the trailers and reviews and take screenshots of the gameplay to understand the game before buying.
Discord is the ultimate destination for gamers to flex their gaming skills, progress, or talk about games in gaming communities.
This platform was made by gamers (Jason Citron and others) to fill the market gap back then, where there was no chatting platform for gamers except Skype and TeamSpeak — who were pretty sucky, tbh!
Since its creation, Discord has evolved with various features to accommodate gamers in newer ways possible.
Discord allows you to link your Steam account to showcase the game you are playing and other gaming information from your Steam account.
You can flaunt your game progress and other stats to your friends on Discord by Steam account linking.
Additionally, with Discord overlay, you can chat with your Discord friends while playing your game.
Good To Know
By linking your Steam account and displaying your game information on Discord, you can become part of specialized gaming communities by flaunting your game's stats. Moreover, with impressive statistics, you might also win the trust of group admins and gain important roles in your favorite servers.
Now, let's learn how to link Steam to Discord.
On Desktop
Follow these steps:
Launch the Discord app on your PC.
Click the settings icon at the bottom left.
Select "Connections" from the left navigation.
Click on the Steam icon. A window will open.
Sign in to your Steam account.
Click on the "Sign In" button again.
After signing in, your Steam will be connected to Discord with a successful integration message on your screen.
On Mobile
Follow these steps:
Open the Discord app on your mobile device.
Tap the hamburger menu icon in the top left corner.
Tap your profile avatar in the bottom right corner.
Tap the "Connections" option.
Tap the "Add" button in the top right corner.
Select "Steam" from the list of options.
Sign in to your Steam account in the new window.
Tap on the "Sign In" button again.
Now, Steam is connected to your Discord.
To disconnect, go to the "Connections" tab, tap the "X" icon next to Steam, and confirm by pressing "Disconnect."
If you cannot connect Steam with Discord, log in and out of Discord and Steam. Alternatively, try installing/uninstalling apps. Also, try restarting your device, and make sure your internet connection works fine.
Conclusion
Some matches are made in the heavens.
Discord and Steam cross-over is something all gamers desired, and both platforms gave.
Though Steam introduced its chatting feature to compete with Discord, regardless, both platforms kept their differences aside to enable users to showcase Steam accounts on Discord profiles for their friends.
So, use our guide to link your Steam account to Discord and flaunt what is worth flaunting to your community.