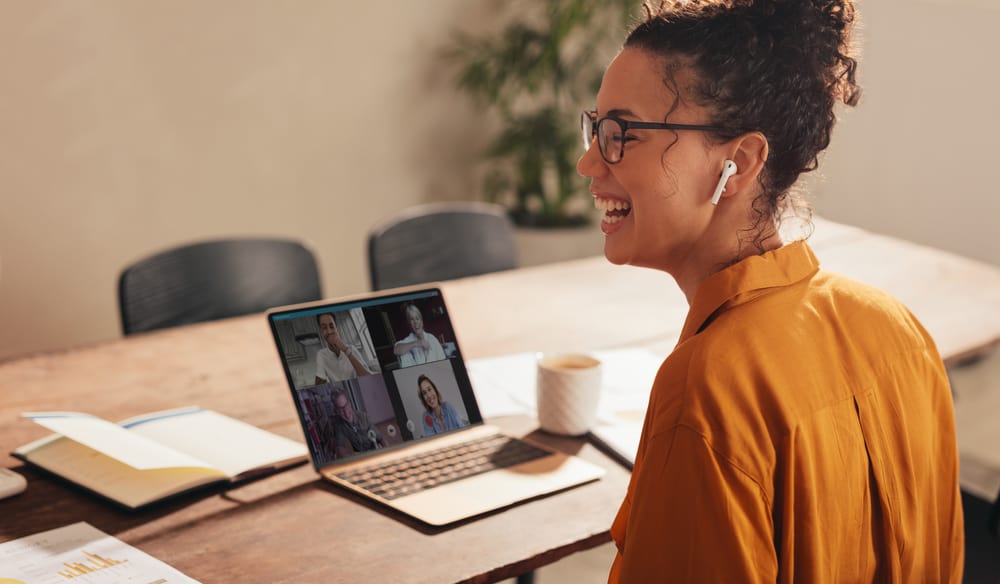 With the many Zoom meetings, one can have in a week, having a way to spice things up by cheering people up is a fun move.
You can quickly get people off-guard by pulling different pranks on them to see their reactions.
A comfortable and creative Zoom user will have no challenge in pranking their friends.
If you are looking for the best ways and tips to prank your friends on Zoom, we will guide you.
There are different pranks you can use on Zoom. The common ones include pretending to freeze, screen sharing when you have weird tabs open, setting your name to "Reconnecting", using virtual backgrounds, pretending to be muted, wearing a funny outfit to make people think it's a filter, etc. We will discuss each of these pranks and how best you should execute them to be successful.
Zoom pranks are a fun way of killing the boredom of a Zoom meeting. This post covers the different ways you can prank people on Zoom. We will understand whether using pranks on Zoom is a good idea and then discuss different pranks you should try.
Is It Safe to Prank on Zoom?
Many organizations use Zoom for remote meetings. When in an official meeting, there are different pranks you can safely pull, while others are better used in unofficial meetings.
Therefore, the prank you execute on Zoom depends on the type of meeting you are in.
Just don't overdo it. Keep your pranks simple. Depending on how people react, you will know if it's safe to do another prank.
How To Prank Zoom Meeting
Doing pranks on Zoom is a common thing, and while some users get the grip of it, others fail at it and end up poorly executing a Zoom prank.
This section presents various pranks you can do in a Zoom meeting.
Prank #1: Getting Creative with Your Virtual Backgrounds
Zoom allows people to add virtual backgrounds to their videos when attending a meeting.
The aim here is to creatively prank your friends into believing you live in a mansion or luxurious apartment.
To achieve this, you must find and utilize presentable and fancy background videos, or pictures, then set them as your virtual background.
You can take this prank to the extreme by hiring a graphic designer to create a background you can upload on Zoom and set as your virtual background. Your creativity is what determines the success of this prank.
Prank #2: Set Your Name to "Reconnecting…"
When you want to skip a Zoom meeting and prank everyone that you have a network connectivity error, using the Zoom reconnecting prank is an excellent idea.
First, capture your selfie in the background you would use when in the Zoom meeting.
Upload the selfie to Zoom and set it as your virtual background.
Next, mute your sound and rename your name to "Reconnecting…".
You can now skip the meeting and handle other tasks.
People who view your Zoom video feed will assume you have a network failure.
Prank #3: Pretend to Be Muted
Suppose you've been selected to give a view about something or want to ask a question.
You can trick people into believing you are muted despite your microphone showing you are unmuted. Here, your task is to move your lips and mouth as if you were talking without producing sound.
Everyone will get pranked into thinking you've muted your microphone, which is why they can't hear you.
If you keep up with this prank for about 30 seconds, others will realize it's a joke, and you will have managed to prank them.
Prank #4: Wear a Funny Outfit
When meeting up with friends or teammates, turning up wearing funny outfits is an excellent prank.
Your aim is to wear something unique and funny and pretend you don't recognize that you are wearing it.
Everyone will laugh and enjoy seeing you do this prank, creating a fun meeting session. However, be cautious and don't overdo it!
Prank #5: Screen Share Weird Tabs
Another excellent trick is to screen share your window with different weird tabs to open.
For this prank, ensure you have weird browser tabs open as the main window, then screen share while on Zoom "accidentally" for a few seconds to let others see the weird tabs.
It could be your weird searchers, such as serial killers, getting away with murder, etc.
Wait and see who will be brave enough to speak about what you've screen shared before you open the appropriate window.
Conclusion
Pranking your colleagues on Zoom is a fun way of spicing your Zoom meeting.
We've seen unique ways to prank people on Zoom, and when you execute the pranks correctly, you will love how effective the pranks will be. Try it out!