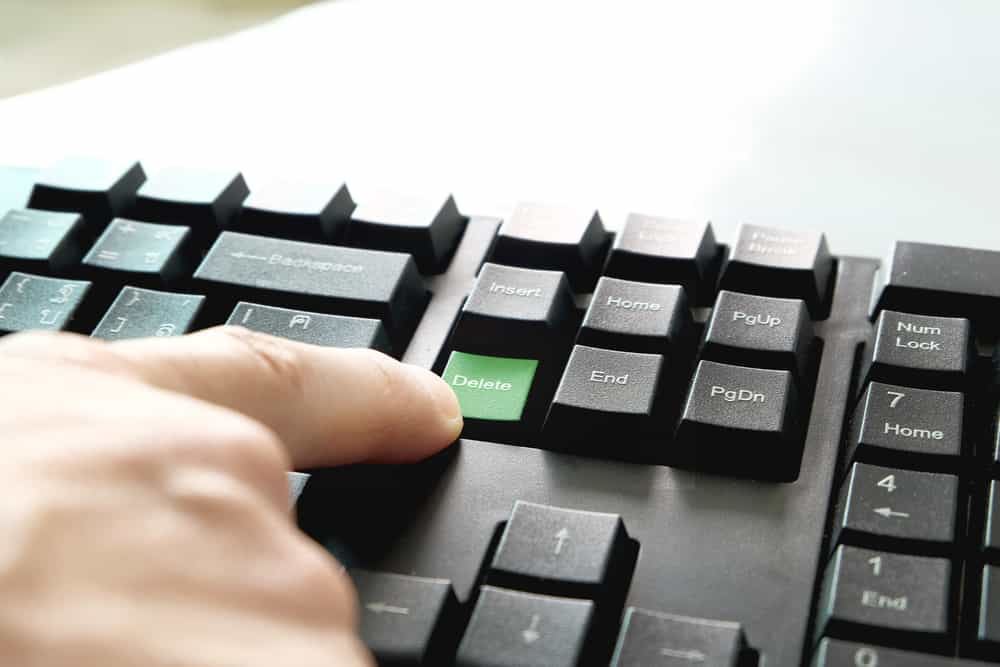 When communicating with someone via iMessage, you are free to delete the iMessages on your end.
It could be you don't want a given iMessage to remain in the conversation or want to delete the particular discussion.
Whatever your situation, it is possible to delete an iMessage that someone sent you.
The main question for this post is whether someone will know if you delete the iMessage.
When you open the Messages app on your iPhone, you can delete a particular iMessage in the conversation by deleting its bubble. Alternatively, you can delete the entire conversation. Still, you can unsend an iMessage. When you do, the recipient will see that you unsent an iMessage. However, when you delete an iMessage you received from someone, they cannot know what you are doing. No notification will be triggered, and you can communicate with them despite deleting the iMessage.
This guide discusses what happens when you delete an iMessage. We will see how to delete an iMessage and the entire conversation. Still, we will see how to unsend an iMessage and what happens next.
Can You Delete an iMessage?
Yes, you can. iMessage is a communication option available for Apple users. With iMessage, Apple users can communicate with each other via the Internet.
When you send someone an iMessage and receive it, they have the option to delete it.
If someone feels they don't need to see the particular message you sent or the entire conversation in their Messages app, they can freely delete it without affecting iMessage on your end.
To delete a particular iMessage, do the following:
Open the Messages app.
Locate the particular conversation and tap on it to open.
Once it opens, scroll through the chats and find the blue bubble message you want to delete.
Long-press on the iMessage and tap the "More" option.
Tap the trash icon to delete it.
This method allows you to select multiple iMessages you want to delete in a particular conversation.
Suppose you want to delete the entire conversation. That's also possible.
Once you open your Messages app, find the particular conversation and swipe left. Lastly, click the trash icon to get rid of the conversation.
How To Tell If Someone Deleted Your iMessage
Apple offers iMessage as a secure and safe way to communicate with its users.
When you delete an iMessage on your end, your activity will remain on your end only. Hence, the person who sent the iMessage will have no idea that you've deleted the iMessage that they sent you.
No notification is sent on their end. So, feel free to delete an iMessage on your end. The other person cannot tell if you deleted a particular iMessage or your entire conversation with them.
If someone deletes your iMessage, the conversation on your end will remain untampered, and you won't see any sign that they have deleted a particular iMessage or the conversation.
However, if the person unsends an iMessage they had sent you, you will notice the action on your end. It could be someone sent an iMessage to you, yet you are the wrong recipient.
In such a case, they can unsend it within two minutes. Also, it only works with iOS 16 and later.
Here's how to quickly unsend an iMessage:
Open the Messages app.
Find the particular message and long-press on it.
On the menu bar that will appear, tap the "Undo Send" option.
When someone unsends an iMessage, you will see a notification on your end, even if you open iMessage later. That is the only activity you can see on your end.
Suppose you are using an older iOS version; even if someone unsends a message, it won't apply on your end, and you may think the message was sent to you.
Conclusion
iMessage is a secure messaging option for Apple users.
When you delete an iMessage, the other person won't get notified, and nothing will change on their end.
We've seen the steps to delete an iMessage and a conversation on iMessage.
Still, we've discussed what happens when you unsend an iMessage and the steps.