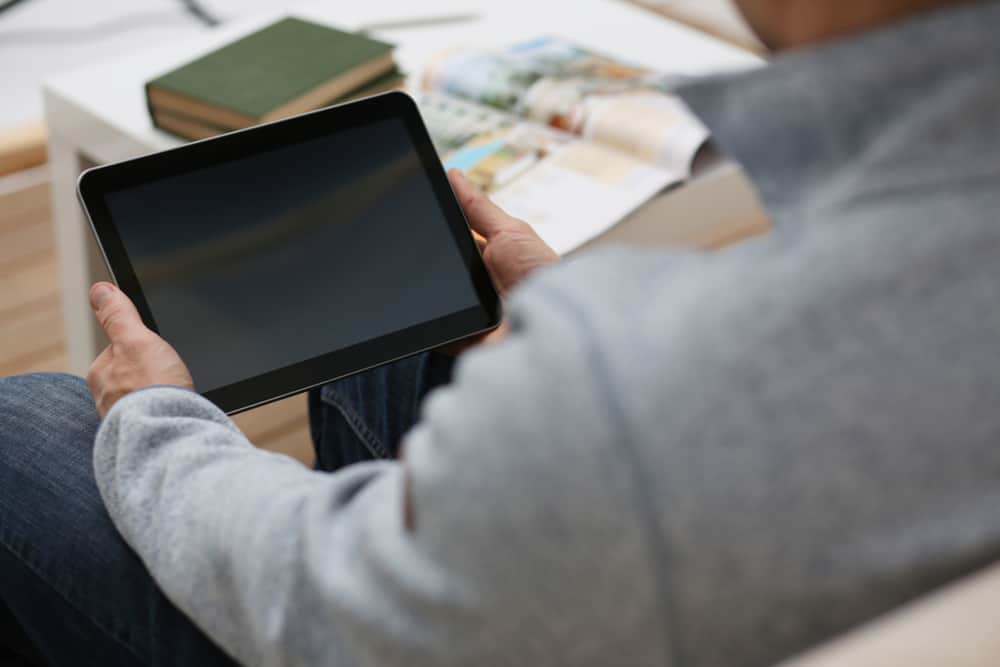 Zoom is a reliable videoconferencing application available on desktop, mobile, and web.
When you want to use Zoom on your Samsung tablet, you can decide to install the mobile version and access it from your applications.
The process is straightforward, but if you encounter errors when downloading Zoom on your Samsung tablet, there are different explanations for this.
Zoom fails to download on your Samsung tablet because of a corrupted cache and data on the Play Store app. Other reasons for the error include network connectivity failure, lack of storage space on your tablet, a technical glitch with your phone, and outdated Samsung firmware. We will discuss each of the possible causes in detail.
We will discuss reasons why Samsung tablet fails to download and install the Zoom app. Still, we will cover commonly asked questions regarding installing Zoom.
How To Install Zoom on My Samsung Tablet
Before we discuss why Zoom is failing to download and install on your Samsung tablet, we should first understand the correct steps to follow when you want to install Zoom.
If you get stuck while following along, you can move to the different explanations and fixes for the error.
Open the Google Play application on your Samsung tablet.
Click the search bar at the top.
Type in Zoom and press the search button.
Click on Zoom and tap on the "Install" button.
Once Zoom downloads and installs, click the "Open" button.
You now have Zoom installed on your Samsung tablet, and you can open it to start working with it and join your meetings.
Suppose you encountered an error downloading the Zoom application. Read on to understand the cause and how to fix it.
Why Can't I Download Zoom on My Samsung Tablet?
The download and installation of Zoom should be a seamless process. Unfortunately, users have encountered errors when downloading Zoom on their Samsung tablets. There are different causes for this error.
First, if your tablet has corrupted Google Play Store cache and data, it will have issues downloading the applications unless you clear these cache and data.
The cache works to increase the performance of an application. However, if you have a corrupted cache that piles up, it degrades performance.
Moreover, if you have a weak internet connection, Zoom won't complete downloading and will raise an error.
Again, your tablet must have adequate space to accommodate the Zoom application. Otherwise, inadequate space will cause an error.
How To Fix It When Zoom Fails to Download on Samsung Tablet
If you are having trouble downloading the Zoom application on your Samsung tablet, try the quick fixes below to check which will work for your case.
Method #1: Clear Cache and Data
Corrupted cache and data cause problems. So, you must clear this cache to allow Google Play to operate normally.
Open the Settings app on your Samsung tablet.
Click on the "Apps & notifications" option.
Click on the "See All" option.
Locate Google Play Store and click on it.
Tap on the "Storage & Cache".
Click the "Clear Cache and Storage" options.
You can now open Google Play Store, and your Zoom should download and install properly.
Method #2: Check Storage
If you don't have enough free space on your Samsung tablet, you will have an issue when installing Zoom.
So, open your file manager and clear unnecessary files or applications to create free space.
Once you have adequate space, try downloading Zoom on your Google Play Store and check if it works.
Method #3: Check Internet Connectivity
Downloading and installing Zoom on your Samsung tablet requires a stable internet connection.
So, check your cellular data and ensure you have an active subscription.
For Wi-Fi, check the network's speed; if it lags, contact your ISP for assistance.
Method #4: Restart/Update your Tablet
Open your Settings app.
Click on "System".
Tap the option for "Update".
Once your Samsung updates its firmware, restart it, and open Google Play. Your Zoom will download and install.
Conclusion
If you face issues downloading Zoom on your Samsung tablet, it mainly arises due to corrupted cache and data.
We've discussed the problem in detail and offered different fixes you should use to fix it.