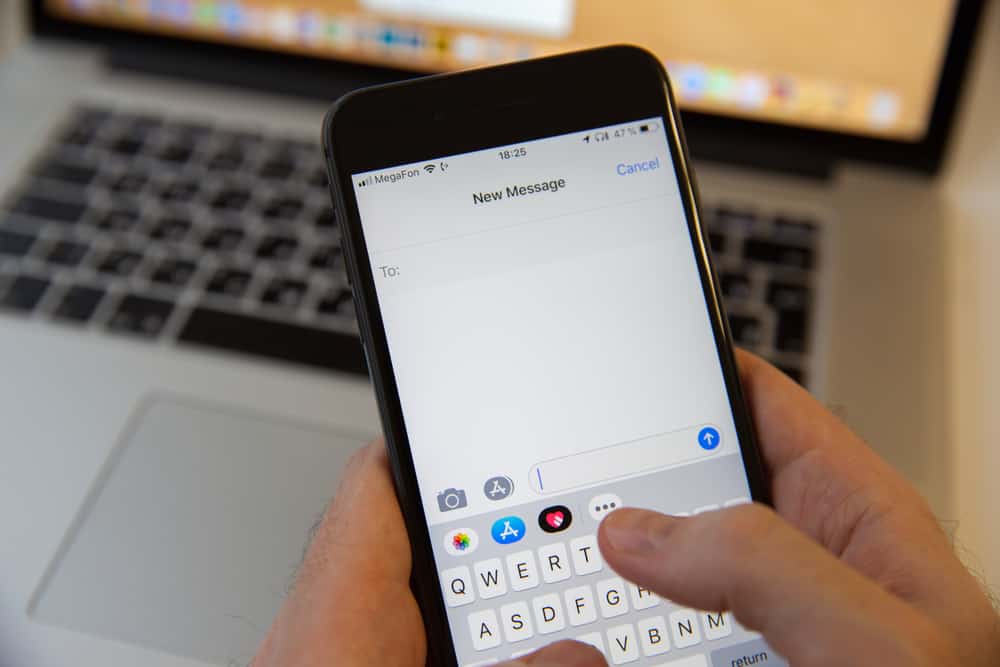 If you're an avid Mac user, you've likely come across the iMessage application. This popular communication tool enables users to send and receive messages seamlessly on their devices, allowing them to stay connected with friends and family.
However, many people are unaware of where these messages are stored once they're sent or received – fortunately, we can shed some light on this topic in this blog post!
We'll explain exactly where your iMessages data is stored on your Mac computer, so you can better know how this messaging platform operates.
Finding your stored messages on Mac is super easy; all you need to do is head over to the Finder window, click on the 'Go' menu, select 'Go to Folder,' and then type '~/Library/Messages' into the box. From this folder, you can recover any of the conversations and attachments stored in those conversations.
Let's learn the process in detail! 
What Are iMessage and Its Benefits?
iMessage is a popular messaging platform developed by Apple Inc for their products such as iPhone, iPad, iPod touch, or Mac computers. It was initially released in 2011 as part of the iOS 5 software update.
This messaging platform allows users to send and receive text messages, photos, and videos from each other. What makes it particularly convenient is that this service is highly compatible across all these devices and allows users to start a conversation on one device but easily switch over to another. 
These days, iMessage has become even more powerful, with several useful features for businesses and individuals. One is the 'tap back' feature, where you can quickly respond to messages by sending an emoji or sticker without words.
Home Screen display also allows users to view conversations quickly, just like notifications on any other app, which makes it incredibly easy when conversing with friends or coworkers with iMessage. 
On macOS's native messaging app, iMessage integrates seamlessly across multiple devices, as well as an iCloud backup that stores messages automatically if needed, so they don't get lost if any hardware malfunctions occur.
Furthermore, there are also message effects that can add music or animation effects to make conversations more interactive than ever before!
These features definitely show why iMessage has become such a popular choice for many people – allowing them to communicate effectively and efficiently anytime, anywhere!
If your hard drive fails or you get a new Mac – don't panic! The good news is that macOS archives your messages for up to a year, so there's no chance of losing them. 
Where Are iMessage Files Stored on Mac?
You can find iMessage files stored on Mac through 2 methods.
Method #1: Using Finder
The first one has the following steps that explain how to locate iMessage files on a Mac:
Open Finder from the dock.
Press and hold down the Option key on your keyboard.
Select "Library" from the "Go" menu.
Navigate to "Messages."
Select the "Archive "directory. The iMessage files will be stored in this folder.
Method #2: Using Command Line
The alternate way of finding the log files of iMessage conversations is to use the Command line on the finder profile. Here's a guide: 
Open the Finder on your Mac.
Open the "Go" menu.
Choose the "Go to Folder" command.
Enter this command: ~/Library/Containers/com.apple.ichat/Data/Library/Messages/Archive
This pathway leads you to all your past stored messages, allowing you to read ones from previous chats!
iMessage's Best Features To Avail on Mac
A key feature of Apple products that always impresses is the integration of components to allow for a seamless user experience between all devices. One such example is iMessage, which allows Mac users to communicate efficiently among themselves and also with friends using other Apple products.
This unique communication system allows users to communicate in multiple ways, from text messages and videos to images, contacts, and locations. It even has customizations like 'bubble effects' so messages can be sent in fun and creative ways. 
There's also a feature that lets you know when a message has been delivered to its recipient and when they have read it – great for communicating with teams or those crucial conversations! To make things even better, iMessages are end-to-end encrypted, meaning your conversations remain private and secure.
The setup process is also straightforward – just launch the iMessage app on your Mac, sign in with either an existing iCloud or FaceTime account, or simply create a new one. 
And with its synchronization across devices, any Mac user can take advantage of this fantastic messaging system anytime, anywhere! Ultimately, iMessage is no doubt a must-have feature for Mac users who favor convenience and ease of use without sacrificing security or features.
Conclusion
iMessages are stored in the Library folder on Mac. This folder contains all of the files that iMessage uses to store information. If you want to access your iMessages, you must know how to find this folder.
Fortunately, it's not difficult to do. Once you know where the Library folder is located, you can easily access your iMessages. Thanks for reading!