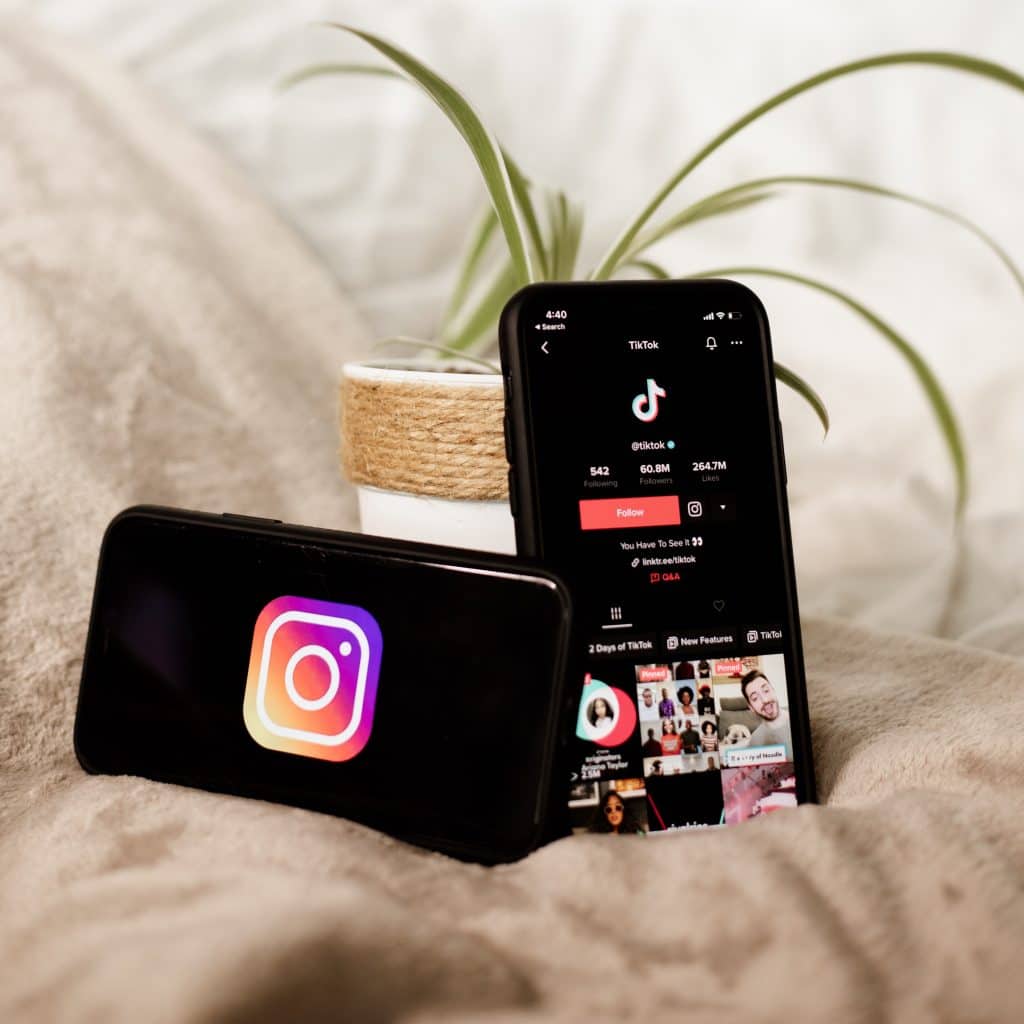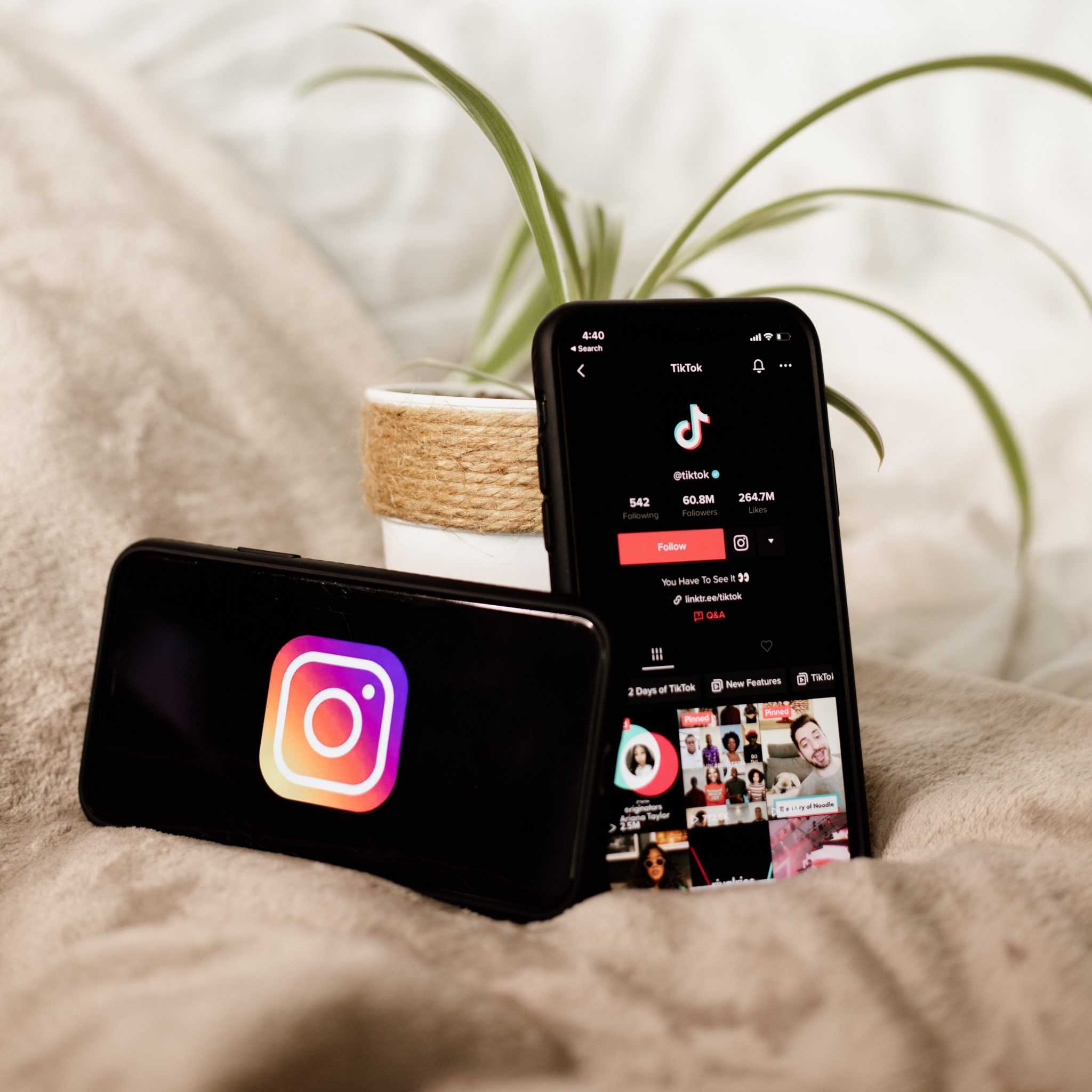 Instagram and TikTok are the two most used social media platforms these days. Every TikTok hack we see must be shared with our friends on Instagram. It is just the circle of life, or should we say, the circle of social media.
The whole point of social media is to share content. Where will you even be if you can't share that hilarious video of a person getting pranked by their friend or that cute video of the little kitten and the tiny puppy sleeping together?
And those memes! Don't even get us started on the memes. The world seems to have a meme for everything these days!
The point is these videos are our social media food, and our appetite will never be complete. We will keep on consuming them until the day something new comes up.
Of course, there are days when your favorite platform seems to be going through a content drought of sorts. You can try switching to another platform here. You can also share videos from one platform to another to liven things up on your feed.
If you're reading this, you are likely here to understand how to share a Tiktok on Instagram. Learning how to do this makes it easier to share posts across both platforms and engage with your followers. Now, there are two kinds of videos that you can share.
Other TikToks you see on your feed.
Your own TikTok.
Let's get into how to share TikTok on Instagram so you can become a pro at sharing awesome content.
How To Share Others TikTok on Instagram
You're scrolling down your regular TikTok feed and suddenly come across a video of a person who slips on a banana peel and lands on their bum. But wait, it's not one time.
Somebody has edited it to make it look like they fell a good twenty times. You thought this stuff only happened in cartoons and can't stop laughing now. Once you catch your breath, what do you do next?
Share it on Instagram, of course. The world shouldn't be left out of seeing this gold. Here is do it:
Step #1: Log In to TikTok
If you do not have the app installed on your phone, you must do that first. For Android, get it on Google Play Store. For iOS, download from Apple App Store.
Log in to your TikTok app by putting in your credentials.
Step #2: Find the Video You Want To Share
Find the TikTok you want to share. You can either search for the person whose TikTok you wish to share or share directly when you come across a video you like.
You will see a few icons on the right side of the screen. These icons are used for interacting with the content. For sharing, you will see a small curved arrow. Tap on it.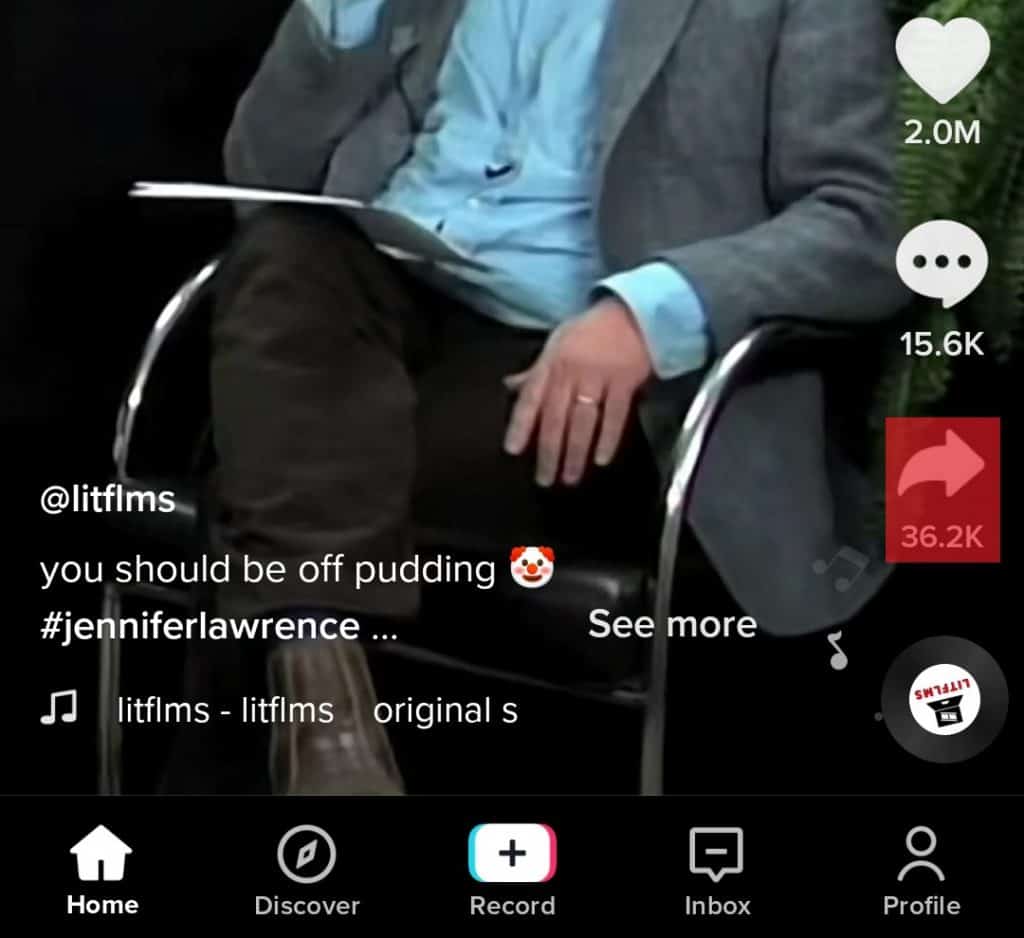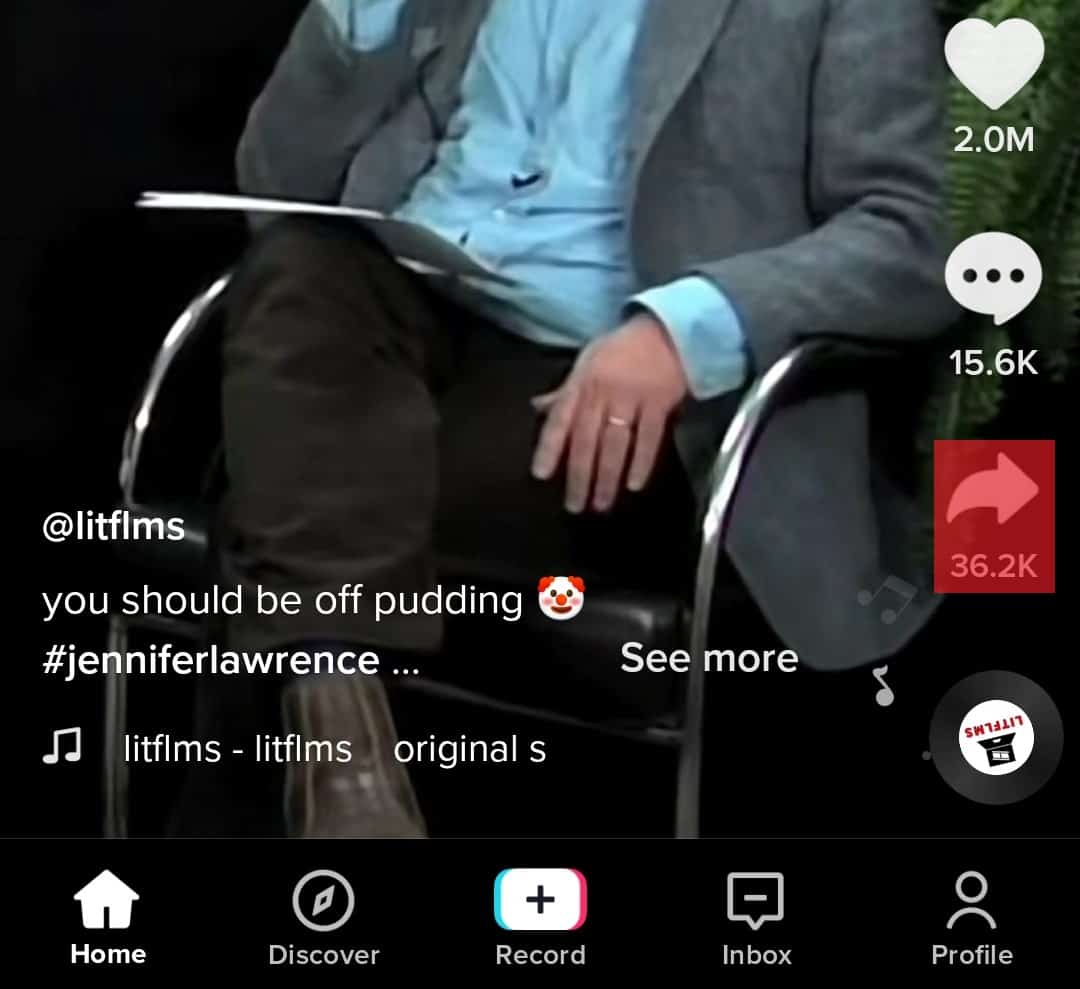 Step #3: Share on Instagram
You will get options for different social media platforms to share a TikTok video. In the case of Instagram, you will see two choices; Instagram (feed) and Stories.
Choose the one where you want to share the TikTok.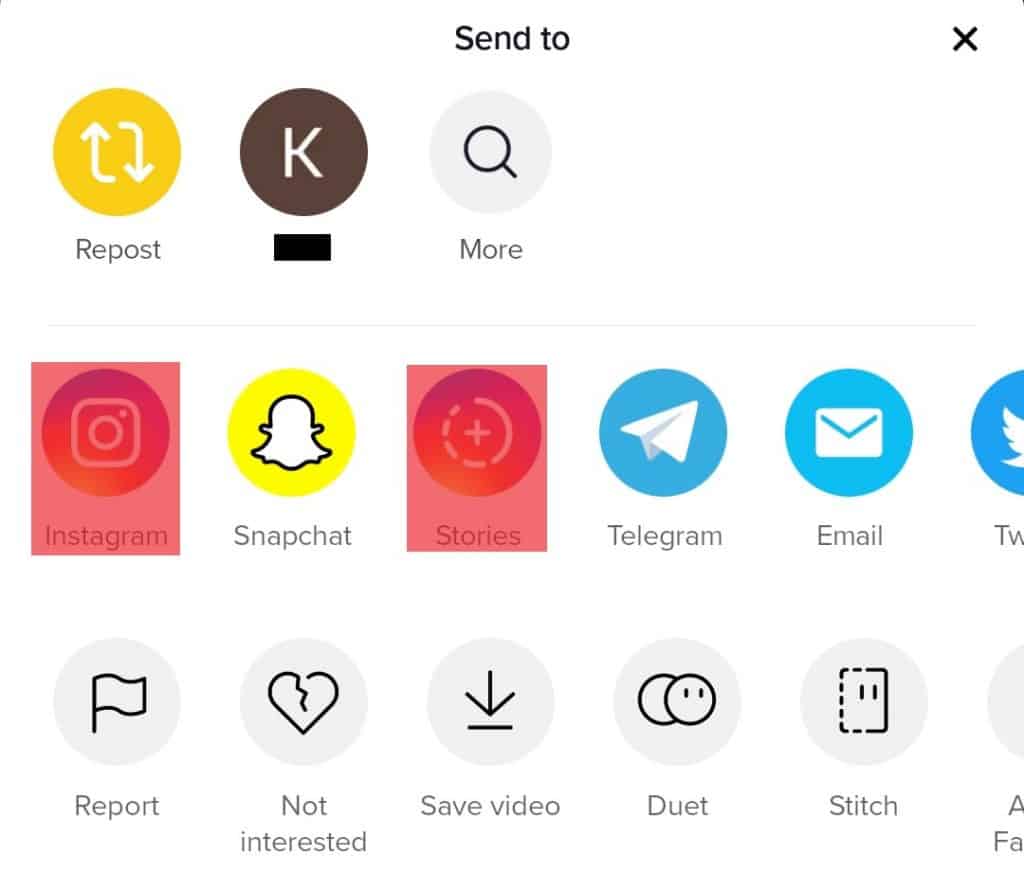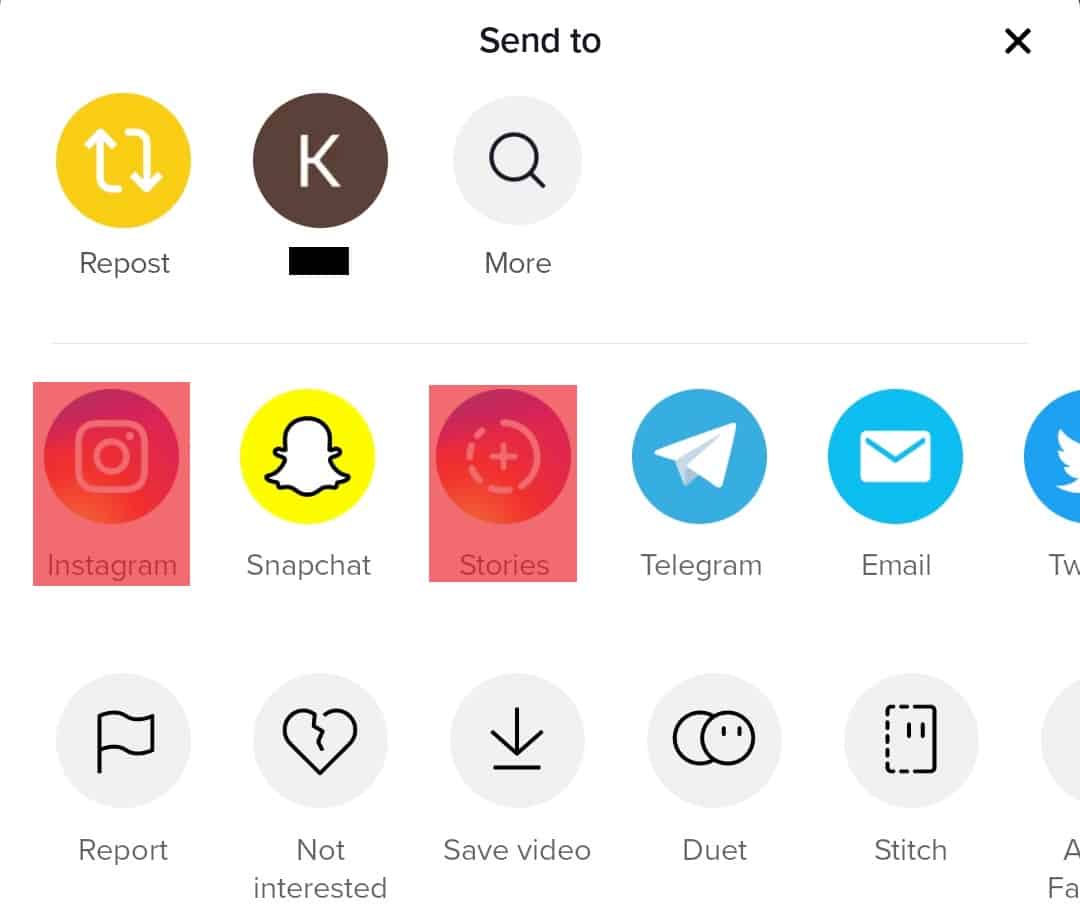 You are done! That is all it takes, friend! If you want to learn more, you can also read our "How To Share Someone Else's TikTok on Instagram Story" article.
Now, let's move on to a more fun part. We will now take you through how to share your TikTok on Instagram.
Info
Before sharing a TikTok on your Instagram, you must be logged in to your Instagram account for easy access to sharing. If you are not logged in, you will get the option before sharing the TikTok.
How To Share Your TikTok on Instagram
The best part about TikTok is creating your content and being able to share it with the world. Even if you have little to no knowledge of video making or editing, TikTok has made it super easy with its convenient and user-friendly features for newbies to play around with it.
When you do eventually create the perfect content, you would want to share it with the world. That is where we come in. Follow the steps below to share your TikTok on Instagram:
Step #1: Log In
Log in TikTok account with your username and password information.
Step #2: Go to Your Profile
At the bottom right corner, you will see an icon Profile. Tap on it. This will take you to your TikTok profile, where all your drafts, private videos, and public videos are.


Step #3: Choose Your TikTok
Choose the video that you want to share. Once it opens, you will see many icons vertically present on the right side of your screen. Find the three dots button and tap on it.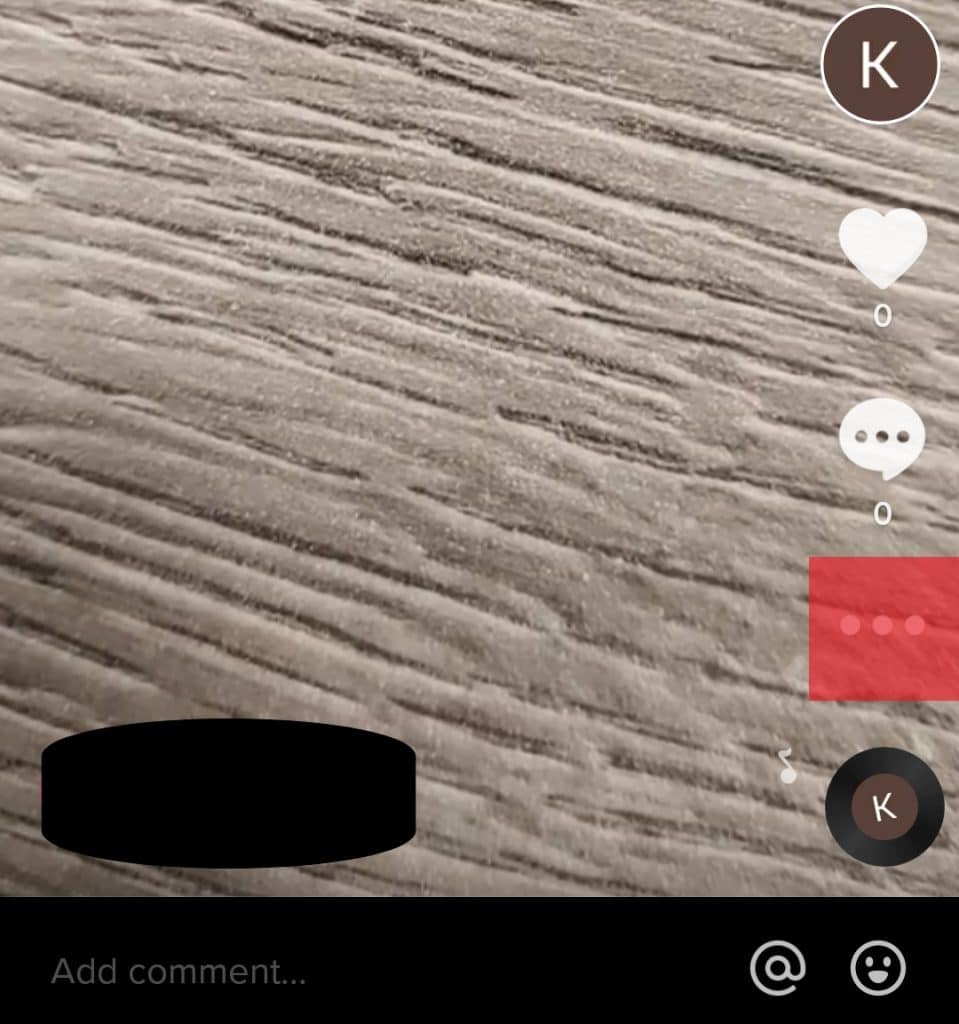 Step #4: Share on Instagram
Once again, TikTok gives you a couple of options to share your video on different platforms. Find Instagram's icon in the list and share on either Instagram (feed) or Stories.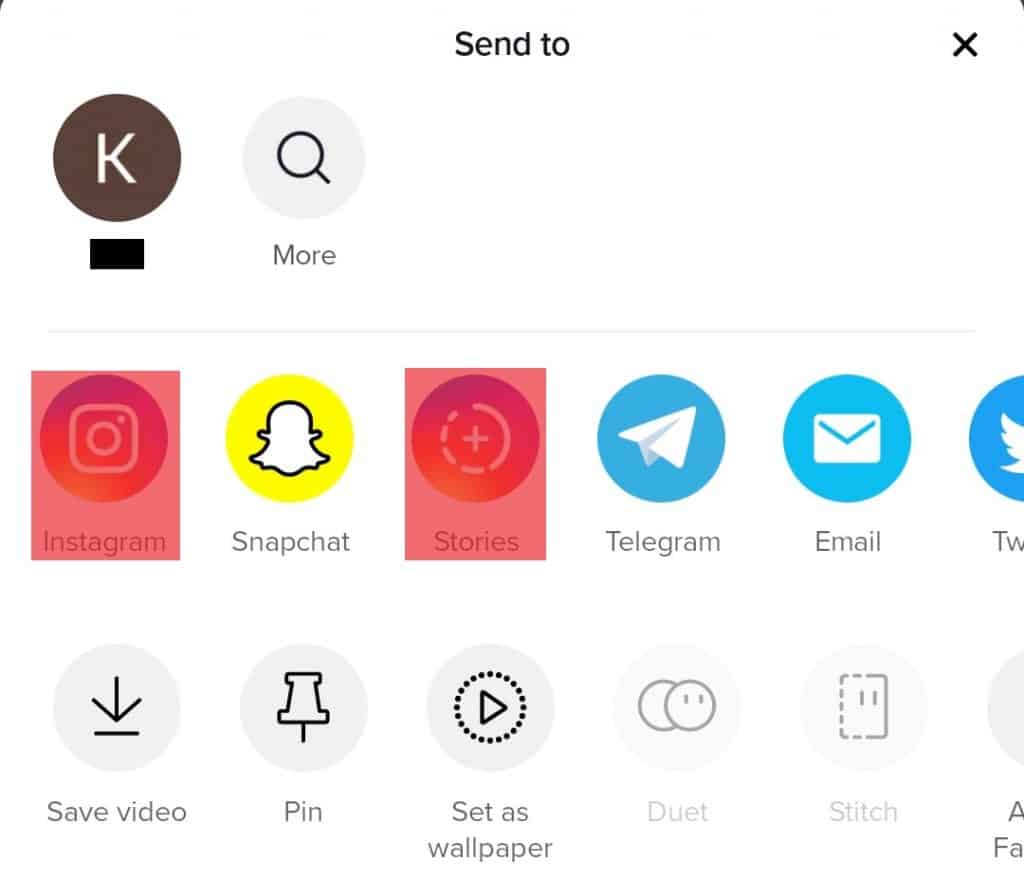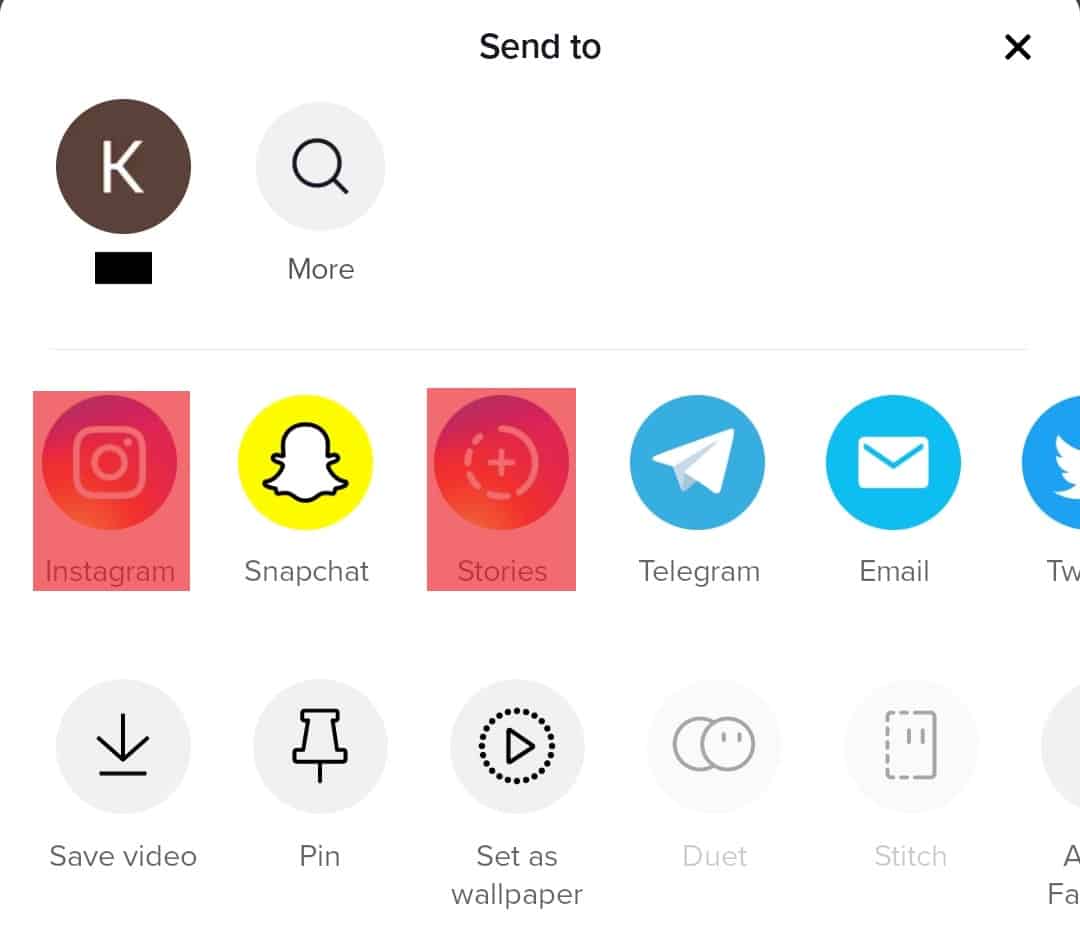 In Summary
TikTok's user-friendly interface has made it accessible for people of all ages. Although it comes with an age restriction of 13+, the features are still easy to use to attract a wider audience.
Or perhaps TikTok understands how dumb adults like us can sometimes be.
Whatever it is, TikTok has kept it simple to interact with its content, like sharing it on different platforms. If you ever have trouble figuring out how to share a TikTok on Instagram, you can come back to this article and try the steps to share your TikTok on Instagram easily.
FAQs
Does TikTok tell you who shared your video?
The TikTok app tells you the number of interactions or engagements you get on TikTok. It also tells you how many people shared your TikTok. However, you cannot see who these people are. It just shows you the number.
How to disable video sharing on your TikTok?
Having a public profile means anyone can share your TikToks. You can change your profile to private so that only people you allow to follow you can view your TikTok, and no one can share it.
You can change your profile to private by going through the following steps:
1. Log in to your account and tap on "Profile" to go to your profile. You will find the option in the bottom right corner of your screen.
2. Tap on the three horizontal lines present in the top left corner and choose "settings & privacy" when the options pop up.
3. Select privacy. Discoverability is the first option you will see. There is a toggle under it to make your account private. The toggle turns green when you turn it on.