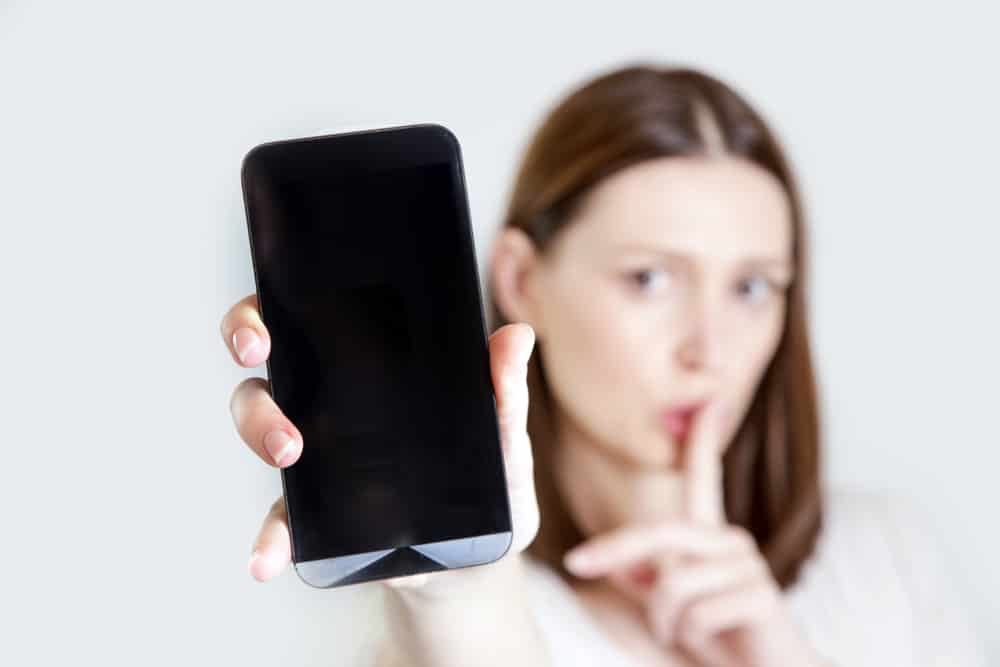 A tale as old as time; when TikTok was created in 2016, there was no mute button.
Now, there still isn't one on the app, and users still struggle with the unnecessary noise. 
Since TikTok grew as a platform, many things have changed or been added.
Some additions are made on the regular, such as new TikTok filters.
But the developers haven't decided to add a button controlling the app's sound, which makes everyone confused.
So, how do you mute TikTok videos?
If you are you TikTok on your mobile device, you can lower your phone's volume button to mute a TikTok video since no feature on the TikTok app allows you to mute videos while watching them. However, if you are using TikTok on your PC, you can simply press the mute button in the bottom right corner of the video.
For those unfamiliar with using TikTok, it allows you to vertically scroll through short videos posted on it. You can like them, comment on them, and share them.
This article will give you some tips on muting TikTok videos for your ease.
Why Should You Mute TikTok Videos?
It all comes down to personal preference.
Some people might not want to listen to all the videos shown; every footage may not be to their taste.
Others could wish to silently scroll through the videos they're watching, where the sound is irrelevant. Or some like to listen to their music or podcasts when scrolling. 
If you're just trying to pass some time and avoid noise, it would be convenient to mute the videos.
You could also be in a situation where it isn't ideal to have music blaring from your phone, like on the bus or metro, when you don't have earphones. 
With the amount of criticism TikTok receives from its users about not having a mute option, it's safe to say many people would be happy to have one.
How Can You Mute Videos While Scrolling?
The TikTok app doesn't give you the option to mute the videos.
You could use your computer, as the option is available on the website. But this is frustrating and inconvenient for millions of app users. 
But there isn't one solution that applies to everyone. 
The simplest thing to do is control the volume of the phone. You can lower the volume as you please. However, constantly changing the volume as the videos change will become too much work. 
For those who'd like to listen to something else when scrolling, you could lower the phone volume and play music on your laptop or other devices. Again, this is only applicable to those who have more gadgets. 
How To Mute Audio When Posting a TikTok?
It is possible to mute videos when posting on TikTok. If two audios overlap, you can also choose to lower the volume or mute only one. 
There are two ways to do this. 
Method #1: Upload a Mute TikTok
You could try uploading a mute TikTok and choosing it as your audio: 
Download a mute TikTok into your phone.
Open TikTok and tap the "+" icon.
Upload and post the mute TikTok.
Tap on 'Add sound' and choose 'None' from the option.
Method #2: Remove Sound During Editing
If you can't find a mute TikTok, you can try this method:
Open a new video screen on TikTok.
Record or upload a video.
Tap the 'Add sound' option on the top.
Tap the 'Volume' button on the bottom right to see the audio volumes.
Take the Sliders of 'Original sound' to zero.
In a Nutshell
There is no direct way to control the sound of TikTok while scrolling other than through your phone's audio. 
On the other hand, there are ways to control the sound of videos you post.
You can choose to either lower the volume or simply mute them. 
FAQs
Does putting your phone on silent help mute TikTok?
No, putting your phone on silent will only mute the notifications on your phone.
Does your phone's volume control mute TikTok videos?
Yes. If you're scrolling the app, you can lower the phone volume to mute the audio.
Can I post videos without audio on TikTok?
It is possible to post mute videos on TikTok.
Is it possible to post a TikTok without any music?
You can post a TikTok without music using the 'Sound' settings to lower the song's volume.
Can I get a copyright strike on my audio In TikTok?
You could get a copyright strike if you use a song in your 'Added Audio' instead of choosing it in the 'Original Audio.'