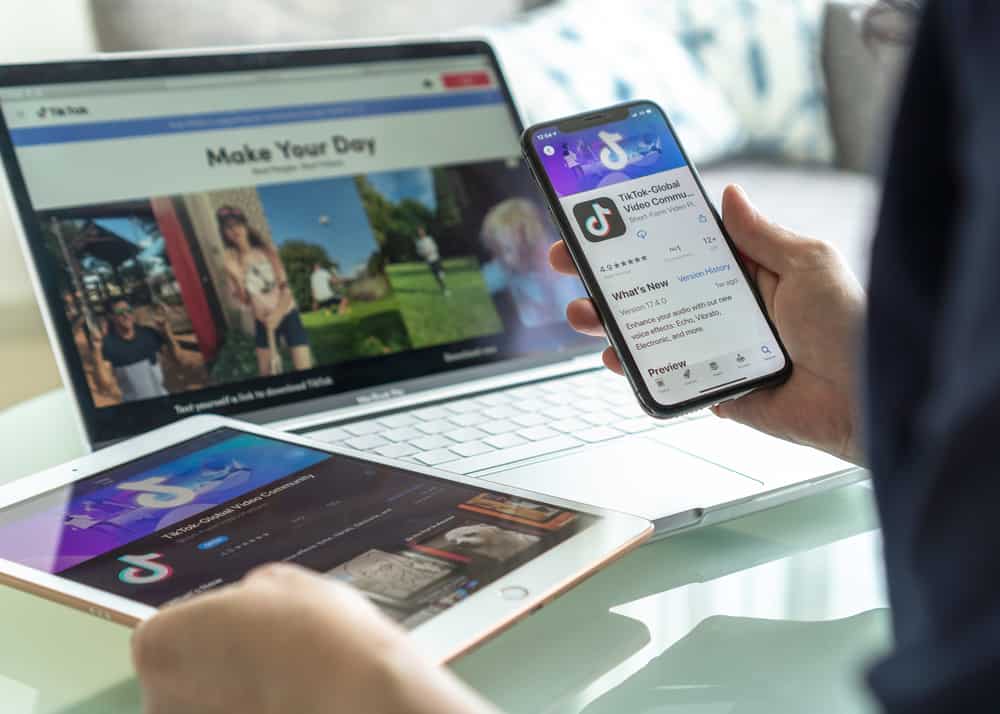 TikTok is a very popular social media app created in September 2016, and today, the app has over 2.5 billion installs. The app lets users interact with other users when they create, watch or share short videos on their mobile devices. On TikTok, you have access to a wide range of videos; you can watch funny, inspirational, educational videos, etc.
While it's possible to save some videos on TikTok, not all videos can be saved. If the user turns off their download setting, the content can't be saved. In such situations, you can save the video directly to your device via the inbuilt screen recording feature on iPhone and Android devices or via third-party apps on Windows devices.
Screen recording is easy, and depending on the device you use to gain access to your TikTok account, there are a number of ways to go about it. If you are currently reading this article, then the chances are that you are fed up with not being able to save your favorite videos and rewatch them whenever you want.
If you feel that way, this article was tailored specifically for you. In today's article, I'll teach you how to screen record on TikTok across various devices (i.e., iPhone/iPad, Android, and Windows). To find out more, continue reading.
How To Screen Record on an iPhone or iPad
If you are an iPhone or iPad user, then you can start screen recording videos from your favorite handles using the pre-installed screen recorder on your iPhone or iPad.
To learn how to screen record on your iPhone or iPad, follow the set of instructions outlined below.
The screen recording feature on the iPhone was introduced together with iOS 11. This feature makes it possible to create a copy of a video without having to tap on a download button to save it directly on your device. iPhone users with devices running on iOS 11 or later will be able to use the screen recording feature to save videos on TikTok.
Before making your recordings, it's important that you place the recording feature on the control centre to quickly launch it whenever you want to record a video. To do that, navigate to your Settings, tap on "Control Centre," then tap on "Screen Recording" to add it to your control centre.
Without further ado, let's dive into how to screen record on TikTok using an iPhone.
Navigate to the TikTok app on your device. Open it and find the video you'd love to record or save.
Swipe down from the top right to open the Control Center and tap on the "Record" button to start recording.
Wait for the three-second countdown. Once the countdown is over, start playing the video to record it.
Stop the recording when you are done playing the video.
Finally, you can locate the recorded video in your Gallery app.
When screen recording and saving videos, do not use other people's videos for business purposes or other purposes that will hark the video uploader's right.
How To Screen Record on an Android Device
Screen recording on Android devices is nowadays as easy as on iPhone. The days when you needed to rely on third-party apps are long gone.
Follow these steps to screen record on an Android device:
Open the TikTok app on your device and find the video you wish to record.
Swipe down on your screen to open the notification panel.
Swipe down again to open the quick access bar.
Tap on "Screen recorder."
A small menu appears on your screen. Press the red record button to start recording.
Tap on the stop button when the video is over, and the video will be saved to your camera roll.
How To Screen Record on TikTok Using Windows
When it comes to recording your screen on your Windows computer, there are a lot of options available on the internet. However, for this guide, we'll be using the EaseUS RecExperts app for this illustration. 
We chose the EaseUS RecExperts app because it makes it easy to record microphone audio or system sound and videos and also provides a video trimming tool that helps in removing unwanted parts of your recording. Finally, it lets you export recordings in different audio and video formats.
To learn how to screen record on your Windows using the EaseUS RecExperts app, follow the set of instructions outlined below:
Download and install the EaseUS RecExperts app on your computer.
Launch the app. You'll find two different options available for screen recording. You can either choose the "Full Screen" mode or the "Region" mode. The full-screen mode captures the whole screen, while the region mode is customizable.
Select the Region mode, and the software will ask you to customize the recording area. When customizing the area, ensure that the entire video fits into the box. 
Click on the "Rec" button to start recording.
A floating toolbar will appear, which gives you the option to either pause or stop the recording. Additionally, the camera icon can be used to take screenshots, and the timer icon is used to end videos automatically.
Once you are done recording the video, click the stop button, and the video clip will be saved to your computer. Now you can perform other actions like trimming the video, extracting audio, and adding an opening title and closing credits.
Conclusion
If you have read this article up to this point, then you have learned how to screen record videos (not just TikTok alone) on Android, iPhone, iPad, and even Windows devices.
You no longer need to have access to the Internet every time you want to watch your favorite videos, as you can apply the methods in this guide to save or record the videos on your device. This makes it easy for you to rewatch the video or share them with friends and family.