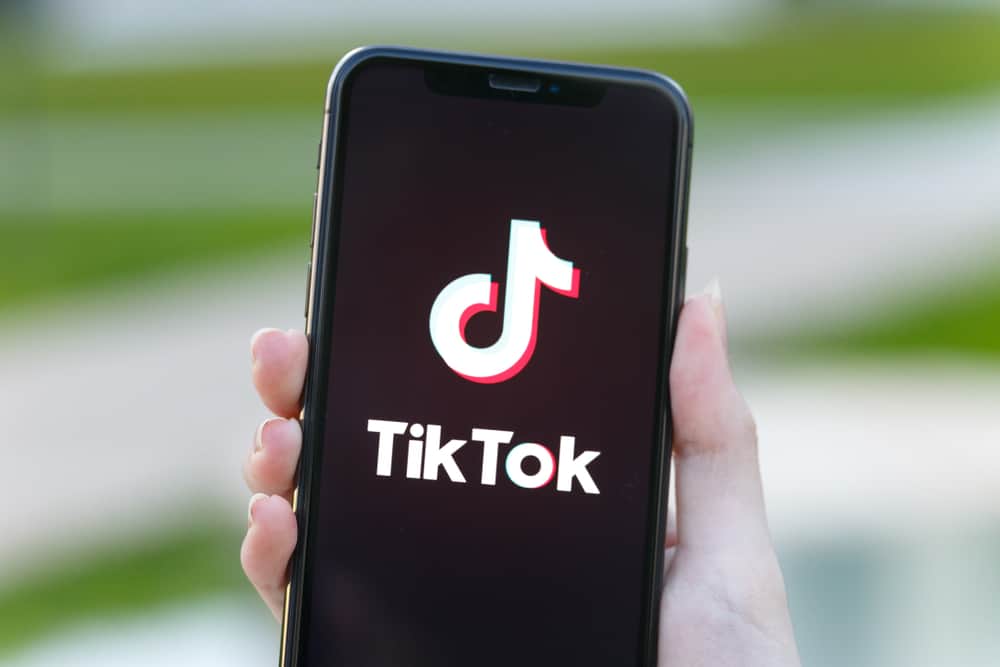 Over the past few months, a new trend has taken over TikTok: the 3D trend. This trend is characterized by videos with a three-dimensional effect, making it appear as if the person in the video is popping out of the screen. It's all about creating videos with the illusion of depth; if you're not already doing it, you're missing out!
To do the 3D trend on TikTok, download the CapCut app on your phone; then, open it and select "New project." Next, add about 11 photos and trim each of them. Then, apply the 3D Zoom effect and add a sound. Once done, export and upload the video to TikTok.
However, there's more you need to know about this 3D trend on TikTok. In this blog post, we'll show you how to get started with the 3D trend and give you some tips on making your videos stand out from the rest. So, stay tuned as we get started.
Why Do the 3D Trend on TikTok?
There are many reasons why people do the 3D trend on TikTok. Some people do it for the aesthetic, while others do it for the challenge.
The 3D trend on TikTok is a great way to add creativity to your videos. It can make your videos stand out from the rest and get more views and likes.
TikTok is an app that allows people to make short videos and share them with friends, which allows for the quick spread of trends. One notable trend making waves recently on TikTok is the 3D trend which is something you might be familiar with by now.
Doing the 3D trend is also a great way to improve your video-editing skills. You will need to use different editing techniques to create the effect, which can be challenging at first. However, with practice, you can create amazing 3D videos that impress your followers.
If you are looking for a new challenge, doing the 3D trend on TikTok is an excellent option. It is a fun way to experiment with your videos and learn new editing skills.
Tips and Tricks in Doing the 3D Trend on TikTok
The 3D trend is all about creating the illusion of depth in your videos. To do this trend on TikTok, you only need a phone camera and a video editing tool that supports the 3D effects. We'll be using the app called Capcut for that. Bearing that in mind, here are the steps to follow.
Step #1: Download CapCut on your Phone
First, you need to download the app called CapCut. You can get it on the App Store or Google Play Store on iPhone and Android devices, respectively.
Step #2: Create a New Project
Once downloaded, open the app and click "New Project." If you are using the app for the first time, you might need to grant some permissions like access to photos.
Step #3: Add Photos
For this trend, the way most people have been doing it is that you upload 11 photos. Click "Add" in the bottom right corner, and they will enter the editor.
Step #4: Trim them Down
Now, to time it out to the music for the trend, you have to trim each of the first four photos to 0.5 secs each, and the last seven photos will be 0.3 secs each. To do that, click each photo and drag the ends of it down. 
Step #5: Apply the 3D Zoom
Once your photos are timed out, you can add the Zoom effect you see and what makes this trend distinct. To do that, click on each image at the bottom. There should be a "Style" icon there. Click on it and choose the "3D Zoom" option. This will add a 3D effect to your photo. 
You can preview it, and it will look like it's zooming in a little bit and moving the photo while also changing the perspective to make it appear in a 3D format.
Step #6: Add The 3D TikTok Sound
Now add the sound that's trending on the app to the video and save it. 
Step #7: Share Your Video on TikTok
Finally, it's time to export and upload the video to TikTok. Click the export button in the top right corner and select the TikTok app. Complete the post and publish it. With that done, you can watch as your followers become amazed by your three-dimensional masterpiece!
Conclusion
The 3D trend on TikTok is a fun and easy way to add some dimension to your videos. You can create videos that pop off the screen and grab attention with just a few simple steps. All you need is a phone with a good camera and video editing tool that supports 3D effects. Once you have those, you can start filming your 3D videos. 
Just be sure everything is put in place. So, if you're looking for a new way to stand out on TikTok, give the 3D trend a try.
FAQs
How did the 3D Trend on TikTok start?
The 3D Trend started when a TikTok user posted a video of themselves making something fantastic. The video quickly went viral, and other people started trying the trend.
Anyone can do the 3D Trend on TikTok. The challenge is open to anyone who wants to try it.