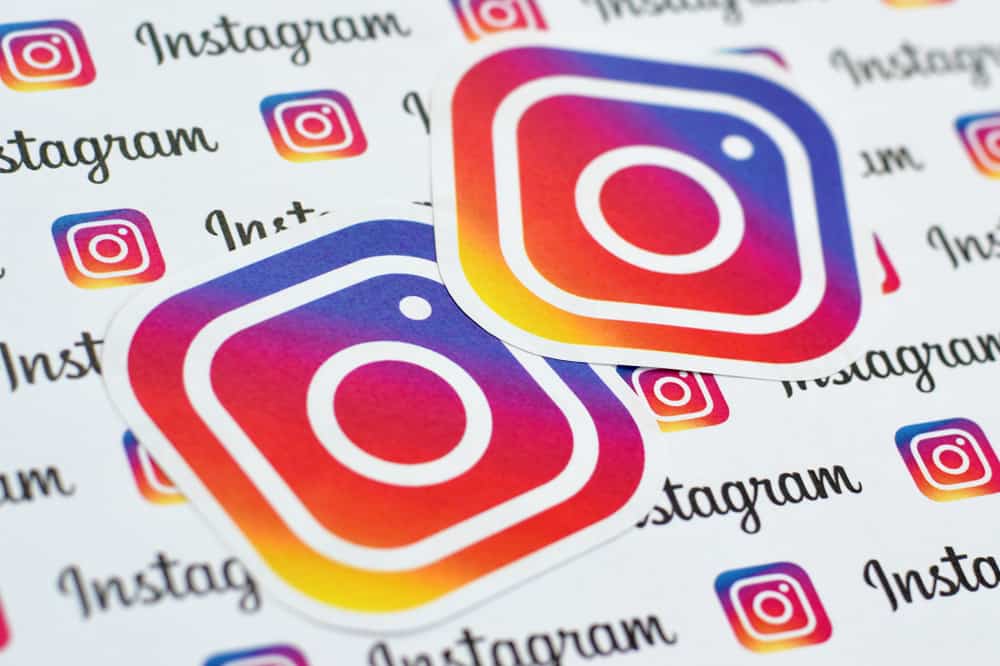 Using hashtags on Instagram is a great way to engage your followers. However, these tags can make your story look spammy and cheezy.  So how do you hide hashtags on Instagram stories to keep them appealing and organized? Read on to find out the solution.
Hashtags are a must. Your marketing strategy won't be as effective without them. Using relevant hashtags allows more people to find your stories and boost engagement.
There are ways to avoid overcrowding your Instagram stories with hashtags. The best way is to add invisible hashtags. These hidden hashtags do the work without messing with your Insta stories. You can blend the hashtag color into the background, make hashtags as small as they appear invisible, or drag hashtags out of the screen.
Throughout this article, I will discuss different methods to add invisible hashtags and mentions to your stories. All these methods are easy to implement.
Add Invisible Hashtags to Instagram Stories
You can hide hashtags on your Instagram stories in the following three methods.
Method #1: Blend the Hashtags Into the Background
Blending the tags works really well. Follow these simple steps to make your hashtags disappear from your Instagram stories:
Tap the "Aa" button at the top of your screen in the new Story view.
Type your hashtags.
Tap on the color icon at the top.
Select the color picker tool.
Choose the background color.
Drag the tags to the background where they will no longer be visible. If necessary, shrink the tags.
Method #2: Reduce Your Hashtags Until They Disappear
By making your hashtags too small, you can hide them. Interestingly, this method works better on iOS than on Android or PC for some reason.
This method is straightforward to follow:
Tap on the "Aa" button in the new Story view.
Type the hashtags and tap "Done."
Tap on the tags and minimize them with your fingers until they are hidden
Method #3 Drag Hashtags Out of the Screen
In this method, the extra-zoom feature of both Android and iOS devices comes in handy. It is like the above method with a little bit of modification.
Here's how to make hashtags invisible using this method:
Tap on the "Aa" option in the new Story screen.
Write down the hashtags.
Shrink the text size.
Drag them into the corner to throw them out of the screen.
How To Add Invisible Hashtags in Instagram Captions
It is also possible to hide hashtags from your Instagram post captions. That way, your caption will be more eye-catching and neat.
Method #1: Hide Hashtags in the First Comment on Instagram
The easiest and cleanest way to add hashtags to an Instagram post is to put them in the first comment.
Use all relevant hashtags in the comment to target your audience or fan base.
Method #2: Hide Hashtags With Instagram Dots
It might sound strange, but using dots at the end of the caption is a pretty smark hack to hide the hashtags from your Instagram post. So, these tags will be hidden for your followers under the "More" button.
Here is how you do it:
Write your caption.
Ensure there are no spaces after your last punctuation mark, and press return.
Add period on the new line and hit return again.
Add your hashtags and publish the post.
Leave no extra spaces at the end of your captions or after each Instagram dot. This might mess up the effect and cancel out the line break.
Method #3: Add Conversational Hashtags in Your Post Captions
Well, it doesn't exactly hide the hashtags. Instead, you can use these tags as a part of the conversation. Your post will not appear spammy. Hide the remaining tags that cannot be used in this manner.
How To Properly Use Hashtags on Instagram
Hashtags on Instagram stories are a great way to engage your followers. However, it is not always easy to use them right. Numerous pitfalls can impact your engagement and popularity.
This section will guide you through the proper steps to ensure that you don't miss out on any of these pitfalls and that your content is always relevant.
Choose the Right Hashtags
Many people opt to use the same hashtags on their Instagram posts because it makes them easier to find when searching for a specific picture or hashtag.
But, this comes with its own risk: appearances can be deceiving, so choose wisely what is suitable for you and your purpose.
Mark Up Your Post With Hashtags
A hashtag is a crucial part of Instagram's algorithm, so it's essential to use one that will help you get found and indexed by the site's search functions.
Use hashtags that show how you're expressing your views on the topic, such as #1thing or #lifehacker.
Link to Your Instagram Account From the Post
Doing so will make it easier for Instagram users to find you when they want to follow along with your posts and comments in real-time.
Conclusion
Hashtags are essential for boosting views on your story. Knowing how to hide hashtags on the Instagram story can enhance engagement without spamming it.
Utilize the above three methods to add invisible hashtags to Insta stories and make the Story visible to all potential viewers.