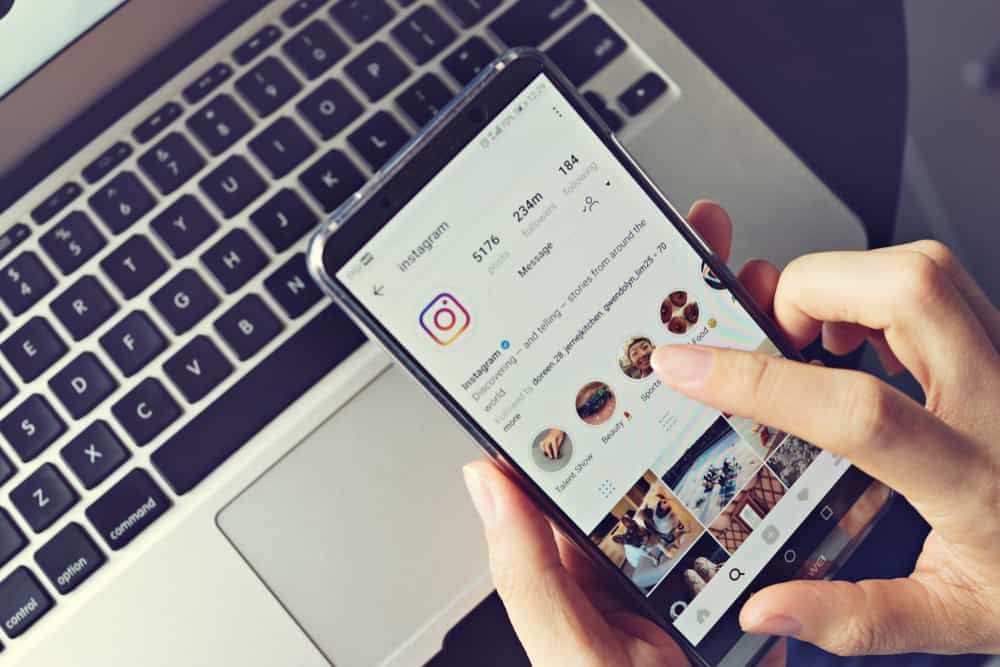 Do you want to see who your friends are following on Instagram? We got you covered! Follow the steps in this article and find out how to see who someone follows on Instagram.
Before the social media revolution started, the only things humans seemed to do all day were eat, sleep, and work.
Now that we have evolved, the day doesn't start until you pick up the phone from your bed and catch up on what your friends and all the celebrities in the world are doing first thing in the morning.
It's only natural to think about how someone is following, but how do you do that?
Fear not, for we are here to save the day! Let's take you step by step and help you figure out how to see who follows on Instagram.
If the account is set to private and you don't follow it, you can only see the number of people that person is following. You will be unable to click on it and see who they are following.
Step by Step on How to See Who Someone Follows on Instagram
Instagram can be pretty confusing at times. Especially with the ever-changing layout. We will guide you through the process of figuring out how to see another user's following circle. Hopefully, by the end, you will get the hang of it.
Method #1: Using the Instagram App
Open the Instagram app and log in.
Find the Search Bar under the Explore tab.

Search for an account – type the username of the person whose followers you want to see.
Spot the account in the list and click on it. If you follow this user, you will see them as the first person on the list. If you don't follow them, you will have to spot them in the list that appears.

Click on the "Following" button on their profile.

Check out who they follow. Here you will find what you seek. You will see a whole list of people they are following. Browse and click on the "follow" button next to all these profiles if you want to follow their activity as well.
Method #2: Using a Third-party App
We have all become increasingly snoopy, haven't we? It is not like many people are hiding what they do online, but staying up to date with the kind of content your friends are liking has become a norm. Let's not forget this makes it very easy to get presents for your friends that they would like.
If you want to see who your friends are regularly following and what content they like on Instagram, you can download the app Snoopreport and follow the public accounts you want to stay updated with.
However, Snoopreport is a paid subscription service. Join it if you are willing to spend money to track (stalk) your friends.
Summary
Instagram has become a part of our daily lives. We can't resist the urge to pick up our phones and check our notifications every time we hear that "ding" sound.
This addiction has also made us increasingly curious about what our friends and favorite celebrities are doing. We like to keep ourselves updated with our friends' activities constantly. This would mean finding who they are following. This walks you through the process and gives you two ways to see who someone follows on Instagram.
If you wish to see mutual followers on Instagram, read our article on "How To See Mutual Followers on Instagram."
So there you have it! Use this information wisely and have fun!
Frequently Asked Questions
How to see someone's followers on Instagram?
Followers can be seen on the user's profile, as long as it is a public profile or you follow them. Click on the tab "Followers" on their profile, and you will be able to see everyone who follows them.
How do you see someone's most recent followers?
Instagram does not have any way to find out someone's "recent" followers. You can find a list of people they follow on their profile under the tab "Following." The user may have followed these profiles at any time.