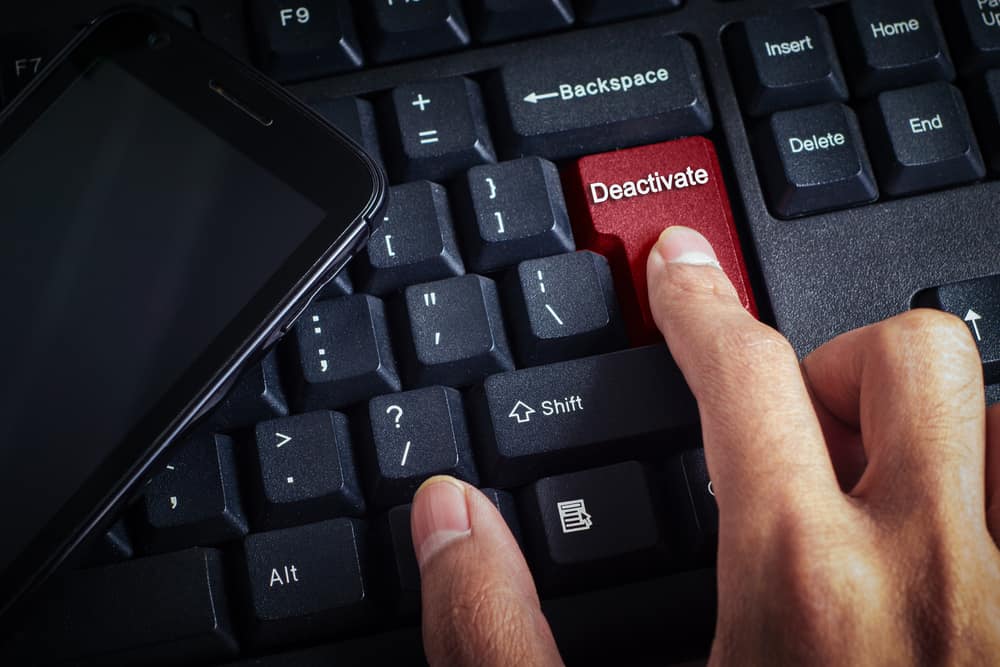 Occasionally, we need breaks from social media and put in measures to enforce the break.
On an app like Instagram, there are options to leave Instagram and make your account disappear while you take a break.
In addition, you can choose to temporarily disable your account or delete it.
However, you're required to wait at least a week at intervals to disable your account.
But is there a way to reactivate your account without waiting for a week?
If you've temporarily deactivated your account and reactivated it, you have to wait a week after reactivating before you can temporarily disable the account again. Unfortunately, this is Instagram's policy, and there's no way to bypass the one-week option before temporarily disabling your account. But you can delete your account without waiting a week.
Instagram limits the number of times you can disable your account to five times, and you can instead opt to delete your account while Instagram saves your data permanently. This article will go through the process of temporarily disabling your account or permanently deleting it while keeping your Instagram data.
What's the Difference Between Temporarily Deactivating Your Account and Deleting It?
Instagram is filled with different content, and in today's world, the space can get overwhelming and unbearable to your mental health.
In addition, you might also be a target of cyberbullying, and while Instagram takes measures against that, it might be better to take time off as a form of self-care.
Temporarily disabling your account means your profile photo, posts, comments, and likes are hidden from your followers and the public until you reactivate.
When your followers search for you by username, when you've disabled your account, nothing will show up. However, your username is still safe and won't be taken by anyone till you reactivate.
On the other hand, deleting your account permanently means your posts, comments, likes, and profile photos will be permanently removed from Instagram.
If you're lucky enough for your username not to be taken by the time you choose to come back, you can retain your username.
If you back up your data before deleting it, Instagram gives you the grace of 30 days before it finally deletes your data, and you're left to start anew.
How To Temporarily Deactivate Your Account on Instagram
You can deactivate your Instagram account from your computer or mobile device, including an Android or iOS device.
But you can't do that on your Instagram app. You'll need to use a web browser to deactivate your Instagram account on a mobile device.
Follow these steps:
Navigate to Instagram on your mobile browser and log in to your account.
Tap the profile icon to the far right of the bottom navigation bar.
Tap on "Edit Profile."
Tap on "Deactivate account" at the bottom of the "Meta Accounts" section.
Pick the reason from the options on why you want to deactivate your account.
Enter your password and tap on "Continue."
However, if you're deleting from your computer, follow these steps:
Enter Instagram's URL into your web browser and log into your account.
Click on the profile photo at the top right of the page.
Tap on "Edit Profile" and scroll until you see "Deactivate account" in the Meta Accounts section.
Select the reason from the options provided why you're deactivating your account.
Enter your password and click "Continue" to confirm.
How To Permanently Delete Your Account on Instagram
If you choose to delete your account permanently, you have 30 days after the deletion request before all data about you will be wiped off.
However, before you delete your account, you should log in and get a copy of your data, including posts and photos, from Instagram.
To do this, follow these steps.
Tap on the profile icon to open your profile.
Click on the gear icon to open the settings menu.

Select "

Your information and permissions

" in the Meta Accounts section.

Under the

"

Download your information

"

section, click "Request a download."
Tap on "Select types of information" for specific data or choose "Complete copy."
Click on "Submit Request."
It might take two days before Instagram sends the complete data on your posts, profile, comments, likes, and everything necessary about your Instagram account.
However, this information will come in handy for future use and maintain the security of your data.
However, to permanently delete your account, these are the steps to take:
Enter Instagram's "Delete my account" page on your mobile or computer browser.
If you're not logged in already, you'll be prompted to.
Select the reason from the ones provided why you want to delete your account.
Re-enter your password and click on "Delete."
Everything about your Instagram account will be permanently deleted thirty days after your deletion request. Information will be irretrievable after 30 days.
However, deletion can take up to 90 days, and some content copies may remain with Instagram in backup storage. The app might also save your info for term violations, harm prevention efforts, and legal matters.
Conclusion
Deactivating your account on Instagram is strictly controlled by Instagram policies that you can't bypass.
Hence, you want to think twice before deactivating and reactivating your account on the app.