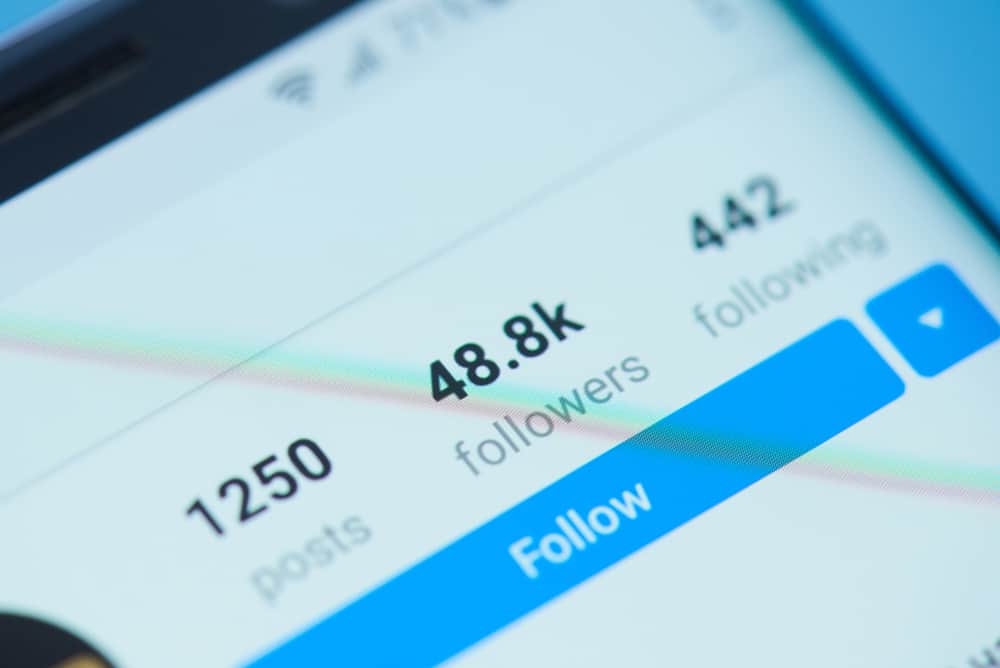 As more people join Instagram each day, it has become a matter of serious concern for people how to become more and more popular on Instagram.
For this reason, we have decided to educate our readers on how to say follow me on Instagram with actionable techniques and examples.
The most common approach people use to say follow me on Instagram is sending a direct message. All you need to do is open a random person's profile, click on the message box, type a message, and hit the "send" button.
In this article, you'll learn some creative ways to say follow me on Instagram, which would certainly be helpful to you. Do you think you can convince anyone to follow you by saying, hi there, follow me on Instagram?
Hashtags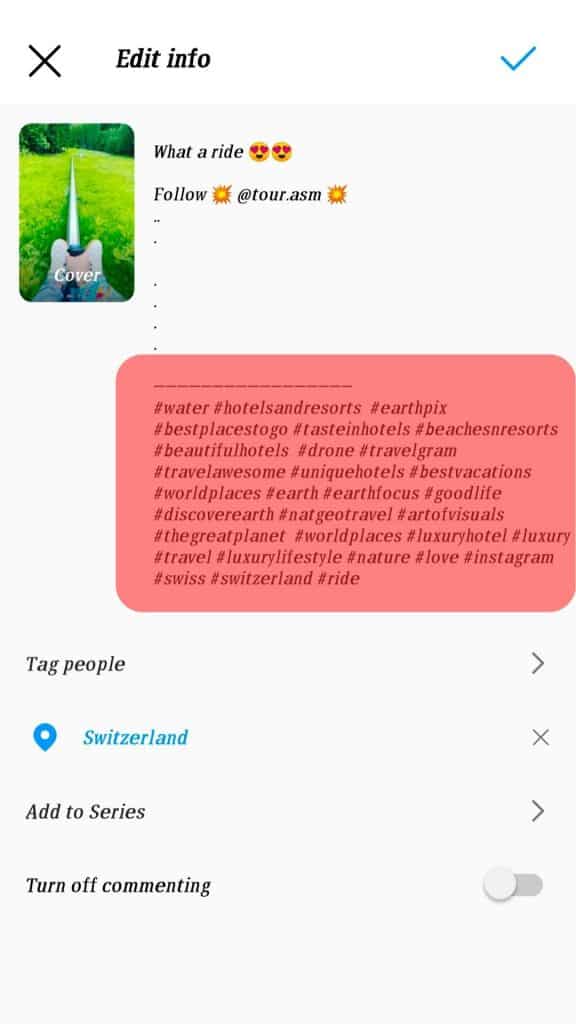 If you are a regular social media user, you must be familiar with hashtags. These are the ubiquitous tools on social media and are used for communication. On some social media platforms, hashtags allow us to gauge what is the most trending discussion there.
You are free to incorporate as many hashtags into your post as you want, and those hashtags will display your post to other people who are following the same trend.
Therefore, you should be extra cautious while selecting hashtags, as they act as a lead magnet to attract more people to your post. Eventually, you'll end up with more followers on Instagram without pitching each individual to follow you.
Here are some quick tips you should bear in mind while creating hashtags:
The full potential of hashtags can only be harnessed if they are aligned with your niche. It is the fastest and easiest way to reach out to a wide range of audiences on Instagram and then make them follow you.
It is tricky and cumbersome as you need to figure out the most recent or trending events and then target that in your hashtag. For instance, if you regularly post content related to health and fitness topics, suddenly, an entire world starts witnessing Covid-induced lockdowns and mobility restrictions. In this scenario, you can use the hashtag #bulletproofimmunity.
Promoting Instagram Posts on Other Social Media Platforms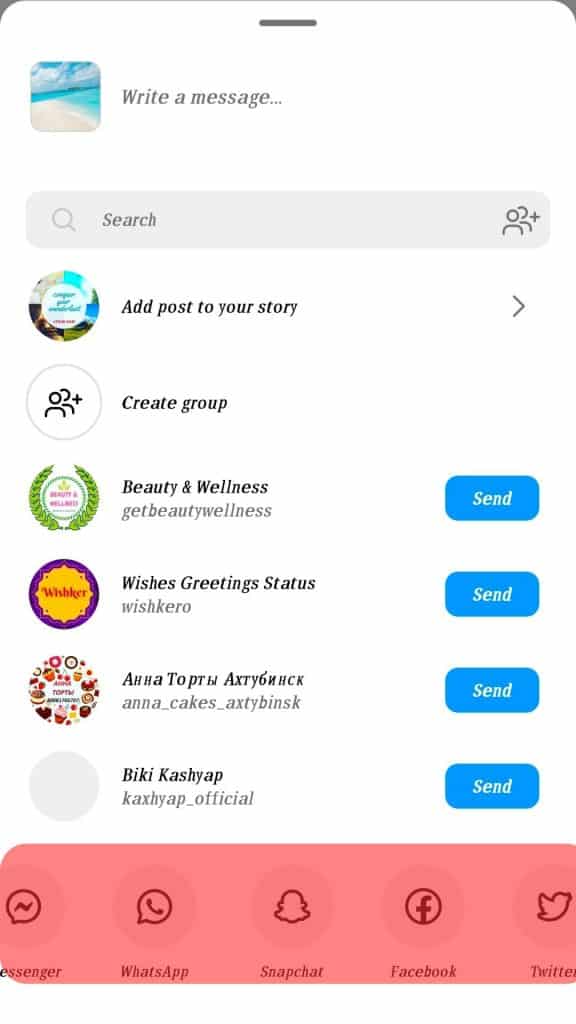 Another insanely effective way to increase followers on Instagram is ensuring your presence on other social media platforms like Twitter, Facebook, Quora, Reddit, and Pinterest.
All these social media platforms have significant traffic, and you can divert that traffic to your Instagram profile by attaching a link to your Instagram account at the end of your post.
For instance, Quora, a leading discussion forum, has millions of active users. You can write a reply to others' questions and then attach a link to your Instagram account at the end of your answer.
Many Instagram influencers have reached out to millions of people through this approach. I sincerely hope this strategy will work for you.
Follow Your Followers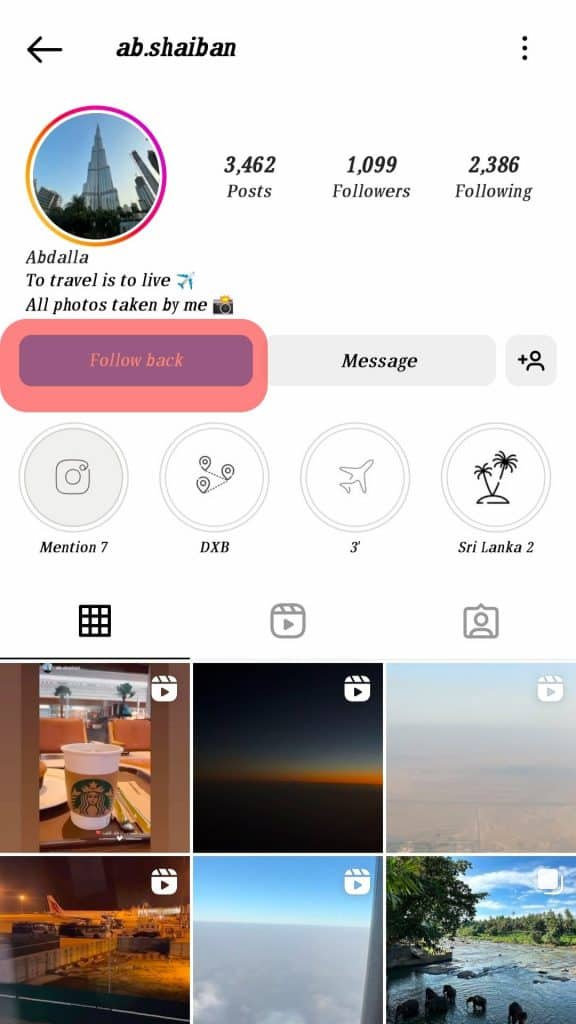 The Instagram algorithm always instigates you to follow specific users by continuously showing you the "recommended users" tab.
You can follow those users seeking your attention; in this way, you can create a relationship with them. Furthermore, your profile will be displayed in front of your friends and families, and thus your Instagram followers will likely go up dramatically.
Join an Instagram Group or Create a Group and Add Others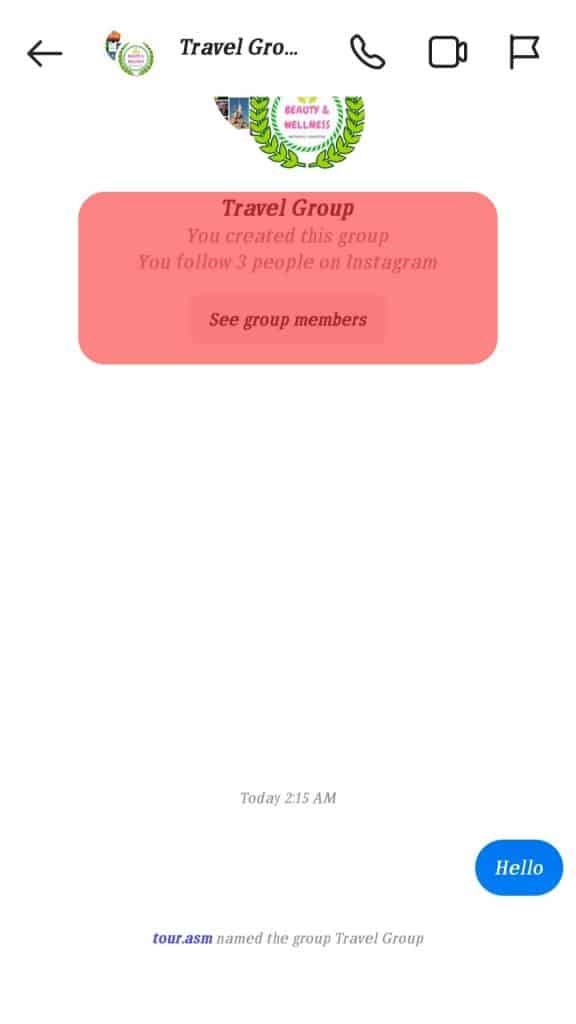 Group on Instagram is a place where you can share your thoughts with other like-minded people. Groups are arguably the best way to say someone to follow me on Instagram.
You can create your groups, but we strongly recommend you join a group on Instagram that has at least millions of followers. In this way, the odds of getting noticed by others become higher.
The Instagram algorithm is designed so that if you have ten accounts with 10M followers in each account, your post will be displayed to all the followers. Thus, you can expand your outreach and witness a sharp rise in the Instagram following with this approach.
Use the Location Tag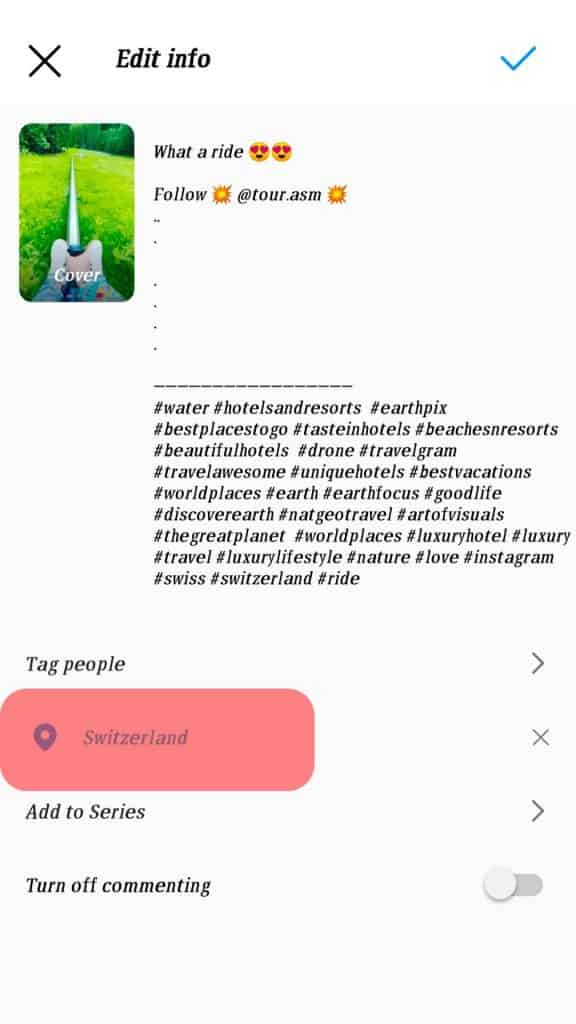 Telling people where you are located on the map is an excellent strategy to allow people to know your location and preferences so they follow you. Thus, in this way, you don't necessarily have to pitch to others to follow you on Instagram.
Identify the Best Time to Post on Instagram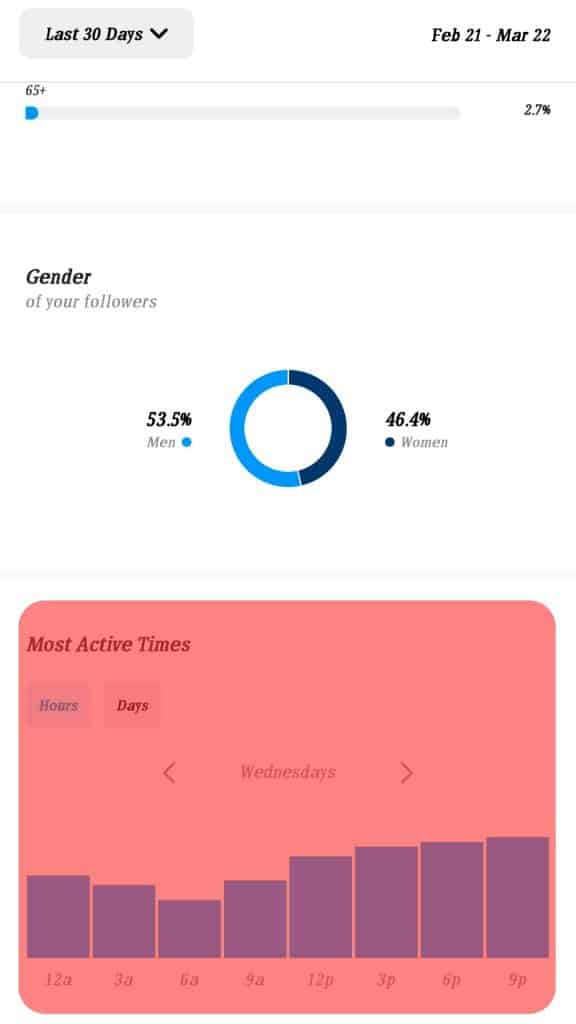 In every part of our life, timings play a crucial role. If you don't perform a particular task at a specific time, you are unlikely to achieve the desired outcome. Instagram is no exception in this regard.
You should identify when the maximum number of people are active on the platform and post at that time to get top followers. Some social media marketing managers suggest that the best time for posting on Instagram is:
Days: Monday, Tuesday, Wednesday, Thursday, Friday, and Saturday.
Timing: 8:00 pm to 11:00 pm
The worst day for posting on Instagram is Sunday, as most people avoid using social networking channels on holidays.
Always Try to Improve Content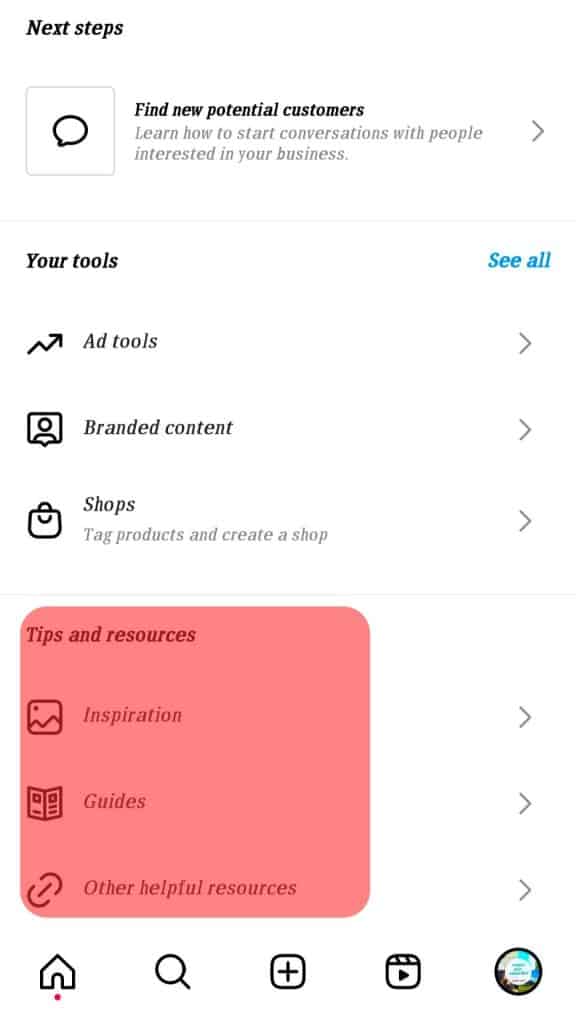 Content is the most effective way to reach out to more and more people, so you should always work on improving your content.
There always remains room for improvement in any content. It is pertinent to know that you can get a maximum number of followers on Instagram by keeping improving a variety of aspects of your content related to your brand, such as:
Hire a competent working staff who are experts in Instagram content creation. On the other hand, if you are working for a personal brand, approach other individuals working in the same domain.
After a certain period, you should track how much has your Instagram followers increased. This strategy will enable you to realize whether your content is creating an impact on others.
Conclusion
I sincerely hope that this article on how to say follow me on Instagram enlightened your mind and equipped you with some actionable strategies to increase your Instagram followers.
As we all know, consistency is the key to success; if you follow all the strategies discussed in the article, you are likely to witness a meteoric rise in your Instagram followers.
It is worth mentioning that increasing Instagram followers is not an overnight journey. It requires tremendous effort, hard work, and determination.
FAQs
Can I use bots to get more followers on Instagram?
You might have seen many Instagram accounts with thousands of followers while no real followers have liked or commented on their posts. If that is the case, they must be using bots to artificially boost the number of followers.
We strongly recommend you stay away from these unethical tactics as they could deter your reputation. Consequently, no credible person would like to follow you on Instagram.
I prefer having 100 followers who like and comment on my posts rather than 100k followers who have nothing to do with my passion. Furthermore, no advertising agency would hire you to promote their product if you rely on bots to overinflate your followers.
Is it safe to follow people on Instagram and then unfollow them? 
Both Instagram and the people you are following know what you are doing on the platform. So, they are likely to block your account if you continuously play with it, so I recommend you stay away from such suspicious activities.
Additionally, if someone sees that you are following 100k people and only 400 people follow you, they are unlikely to trust you.
How can I get thousands or even millions of followers on Instagram while starting from scratch?
Starting from scratch and getting millions or thousands of followers is a painstakingly tedious process. To begin with, try to upload as many posts as possible without ever compromising the post quality.
Don't forget to include a hashtag while uploading a new post. Very soon, you'll manage to figure out how many peoples like and comment on your post. 
Besides, avoid making an optimistic target of 1k followers each month. Instead, start with a conservative target of 300 or 400 followers each month. Continue growing from that and increase your monthly target after achieving a milestone of a few hundred followers.
How many hashtags should you use to get more followers?
Many social media experts believe that 30 hashtags are not a good option, so you should only include 14 or 16 hashtags in each post.
Cautiously speaking, if Instagram had officially said they only allow a maximum of 30 hashtags, then you should avoid using that.
Fortunately, that is not the case. Therefore, Instagram won't penalize you for using 30 hashtags or more in one single post, and they don't deem it spammy.